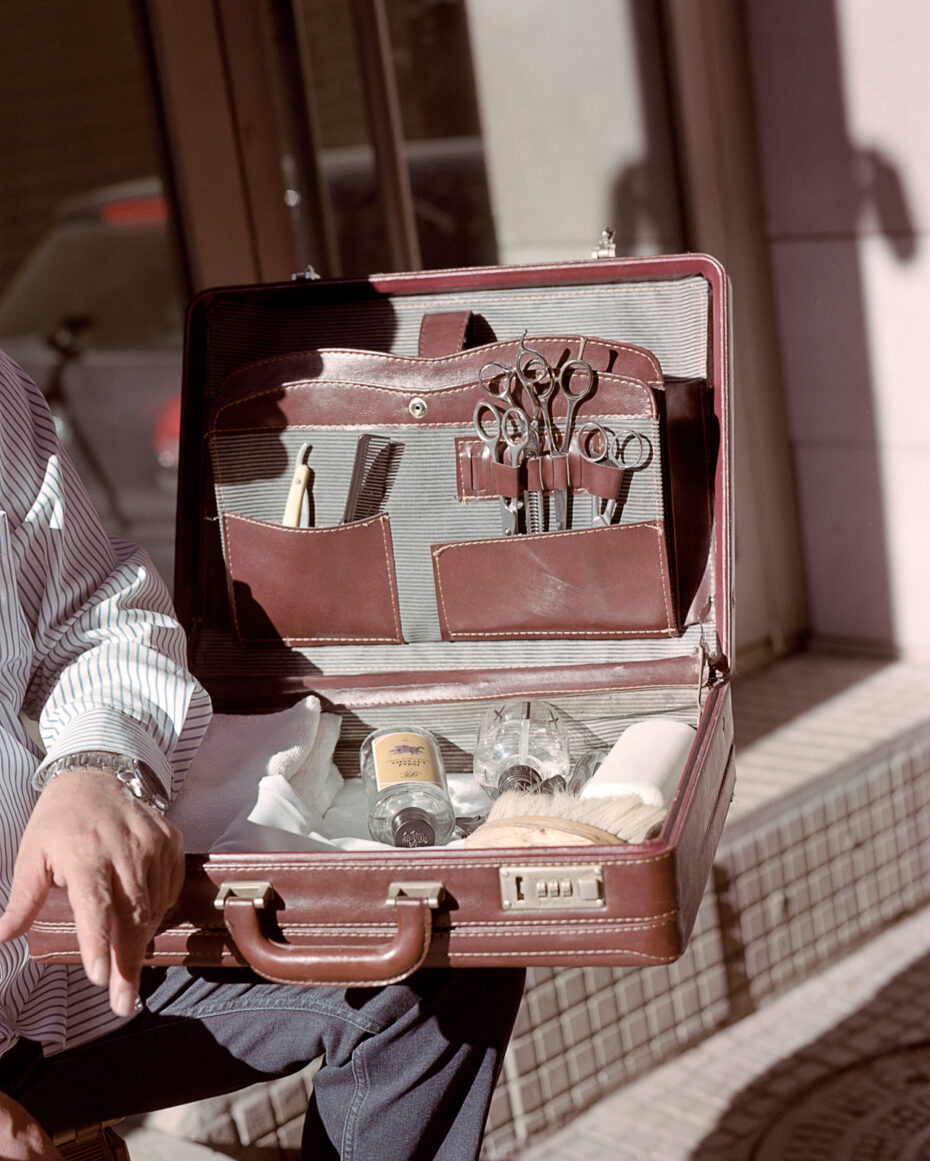 Ali Çelik's Barbershop
In a narrow alley in one of Istanbul's oldest neighborhoods, Karaköy, lies a well-kept grooming secret. This tiny yet mighty shop with no signage but a very loyal customer base is of tremendous value to the local barbershop community. Ali Çelik, a quirky, lighthearted, and skilled professional of 35 years, is a special one that's hard to come by. Çelik's barbershop is recommended by friends of Wonderflaw, Adnan Kasapoğlu and Süreyya Arioba.
Can you tell us a bit about yourself?
I was born in Beykoz, Istanbul in 1971. After leaving Üsküdar Ticaret Lisesi, I started working at Karaköy Temel Berber Salonu in 1986. Since then, I've been serving my customers in the very same neighborhood. In the past, people that came in here were usually the local shopkeepers from Perşembe Pazarı, electricians, bank personnel, business people, and importers. Now, the neighborhood demographic is changing with the increasing number of restaurants and touristic venues. But our customers have stood by us and friendships remained intact; some still visit us from distant locations. That's how we've been able to go on to this day.
You don't just take in anyone who walks through the door. Why do you prefer to work this way?
Selectiveness is our method to maintain the harmony and friendly ambiance for our old-time customers.
Can you further explain this "harmony" you have with your customers?
In this shop, we don't just have a barber-customer relationship, we're family. For example, this young man I'm shaving right now, I gave him a shave on his wedding day, too! Our friendship goes way back. People come here to chat with old-time friends, have a shave and talk about current events. One of the recurring topics here is what our kids are up to!
Do you have any criteria for accepting new customers?
For beginners, they should be nice enough to say, "Hello, how are you?" when they walk through the door. A reference from the regulars also helps. Often, our customers will recommend friends by saying, "I have a friend and I told him about you. He wants to come here for a shave." If someone walks in, greets us kindly, and asks for a haircut, of course, I wouldn't send them away. We're not rude that way! Nowadays, most of our new customers are the guests staying at the hotel upstairs. The receptionists recommend us to their guests. I gladly serve them too.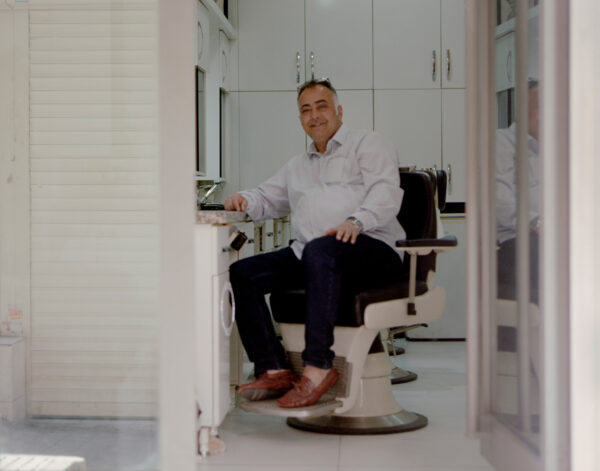 What happens when you turn someone away?
One morning, a while back, somebody abruptly opened the door and said, "Shave my beard!" I politely told him that we were busy. He was infuriated and immediately stormed out. If he had walked in with a smile on his face and said, "Good morning! I'd like to have my beard shaved," I would have gladly welcomed him. Fifteen minutes later, the regional manager of the company the guy owned, called. "I sent over my boss to you, but you refused to serve him," he said. But this man wasn't my boss, he was just an anonymous rude guy. Turns out they were in a dire situation and I had to go to his office to shave him before a meeting. So yes, I also do client visits. Of course, the story ended with him rubbing the situation in my face: "I thought you were busy. How come you're here now?" Oops!
How did you decide to become a barber?
I sort of had to. After leaving high school, I started working as a cashier at the barbershop at Dedeman Hotel. I quickly realized it was a decent job with decent pay. Besides, how far could I have gone as a cashier anyway? That's how I ended up with a pair of scissors in my hands. Since then, I've had exclusive customers from many walks of life including business people, professors, and doctors. There are also the local shopkeepers. For example, Murat and I have been friends for 25 years. Neither of us had a single white strand in our hair back when we met! I'm also an alumnus of Mr. Stelyo, who's famous for giving Rahmi Koç his shaves. I have built my career on what I have learned from him.
Which services do you offer?
Our menu is quite rich! If the customer comes in for a morning appointment and hasn't had breakfast yet, they can order a cheese sandwich, get a beard shave, or a mani-pedi. We're very good at ingrown nails, which are usually caused by wearing narrow-tipped shoes or soccer shoes. We're good at hair coloring as well; no one can tell the difference, because we use a dye that I order in from Switzerland. We're usually open until seven in the evening but have flexible hours since we work with appointments. We have customers coming in from Kartal, Gebze which is just outside of Istanbul and Switzerland, even! I'm here six days a week apart from Sundays. Occasionally, my veteran customers of over 35 years visit the shop on Sundays, so there are exceptions.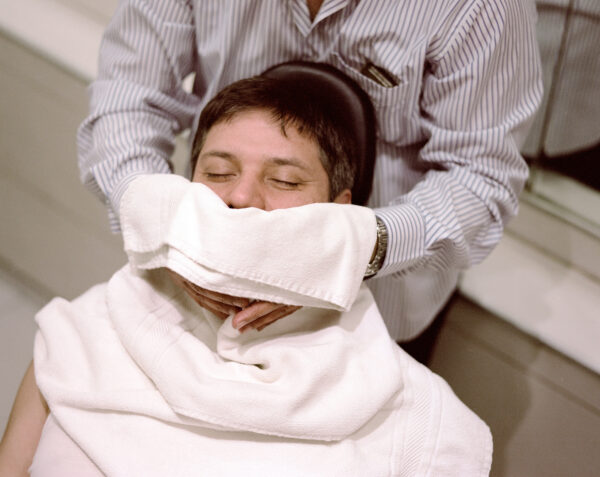 Do you think the barber-customer friendship you have built here, along with the local barbershop culture, will remain in the future?
I believe we need to keep this culture going, to preserve these kinds of shops and professions. Barbers are the backbone of neighborhoods. People of Perşembe Pazarı come to me for advice on all kinds of things.
What needs to change to support local shopkeepers?
Tax responsibilities need to be reduced, and municipalities should help us out more often.
Is this where you dreamed you would be today?
I love my job. If I could go back in time, I'd still choose to be a barber here.
Ali Çelik's barbershop offers services including haircuts, shaves, manicures, pedicures, and hair colors. All you need to do is visit them with a smile on your face and a reference from Wonderflaw.
Söğüt Street 1A, Karaköy