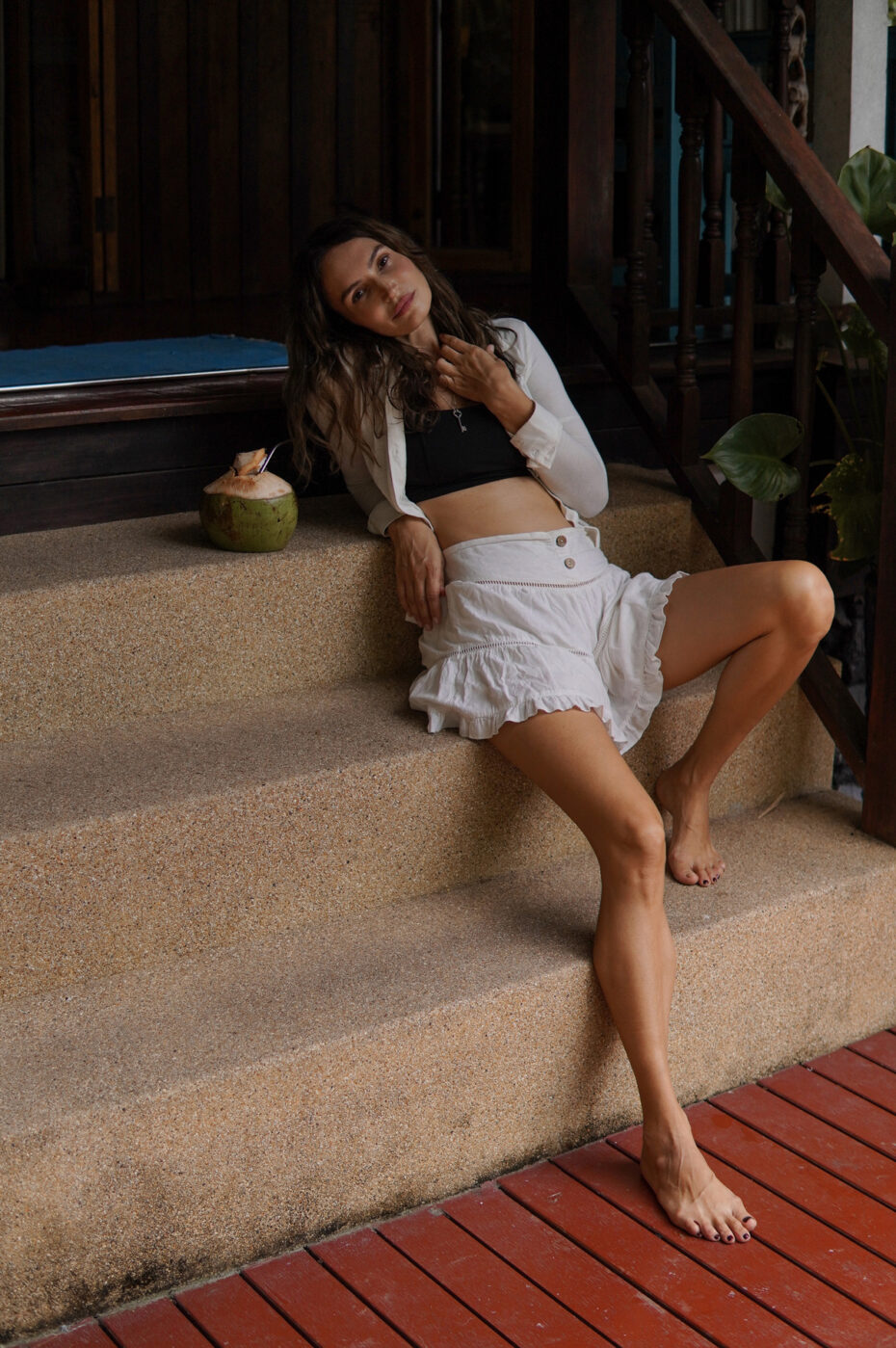 Burcu Kutluk Just Wants to Feel Good
The celebrated wellness coach, yoga instructor, and actress engages in several daily activities to attain this feeling but has accepted that not every day can be that social media-perfect meditation day. The recent Thailand transplant shares her mental and physical wellbeing tricks for a happier life.
I feel a comforting rush of familiarity when I look at the above title and think about Burcu Kutluk's journey and mental well-being goals. Not that I have or can have sustainable meditation or yoga routines; although I enjoy dabbling in them, it's always brief periods for me. But essentially, I am seeking the same feeling (in my perception and manner, of course) through very different vessels and efforts. Everyone seems to be. Today, the state of wellness from head to toe is the universally accepted mutual goal. From the tiniest habits to life-altering decisions, Kutluk has dedicated her life to experiencing that state. Her unparalleled and effortless dedication is what makes her a unique human. Every interaction I have with her, be it a message or just skimming through her social feed, yields an instant sense of serenity. The recent Thailand transplant (she has temporarily allocated to Ko Phan Gan with her family) discusses the multiple sources of what makes her a vessel of uplifting energies.
What's your ideal way of starting a new day?
In today's overly stimulated reality, from the moment you open your eyes, it's pretty impossible to stay away from the news even if you don't necessarily follow it. First and foremost, I find it crucial to be mindful of this flux of constant information.
Our brains are wired to tend to revisit the past, and this is one of the main reasons why pausing and calming my mind first thing in the morning helps me feel a sense of composure. My daily headspace routine usually consists of a meditation session and kundalini breathwork, followed by nine minutes of sound meditation.
What role does meditation play in your life?
Meditation is essential in my daily life as I constantly seek balance. Frankly, it's not just me; I think all humans need meditation. Plus, the benefits of regularly meditating are backed by science.
I choose the practice of the day according to my momentary needs. I ask myself: What do my mind and body need? Cooling down? Warming up? I start each morning with breathwork, humming, and chanting for five minutes each.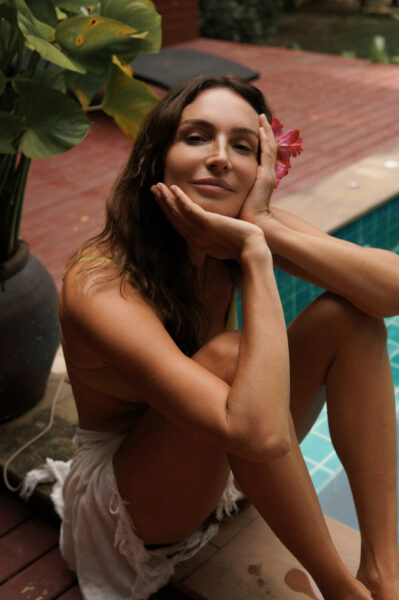 What do you do when you struggle to focus or find the will to meditate?
I push myself to do it and look for different meditative approaches. We tend to overload our nervous system when we're careless. Nothing can replace a well-rested nervous system. That's why it's more important to meditate on those moments that are harder to focus on. Loving and caring for yourself requires discipline.
You've chosen to live a semi-nomadic lifestyle for some time now. How has this lifestyle affected you?
My primary choices have always been to be in the wilderness and coincidentally with spiritual communities and artists. These have been places where you can be truly alone and find the space to observe all that needs healing within you, but also ones that love to celebrate life. In the West, alcohol, and celebrations always go hand in hand. In the places I've recently chosen to inhabit, on the other hand, they consider those who drink to be running away from problems. Of course, I'm not talking about having a glass of wine occasionally. In my opinion, casually drinking something poisonous to relax or have fun is the result of the lives we've created in cities that are void of true pleasure.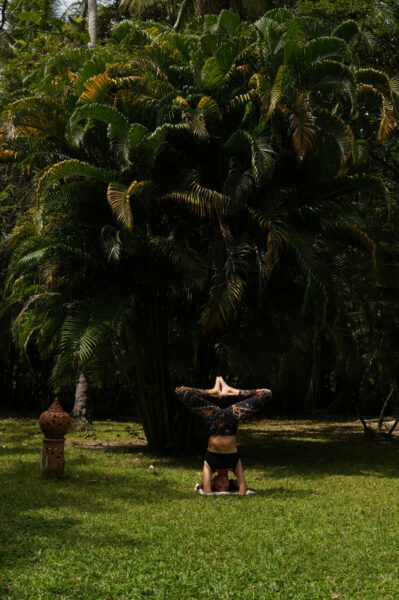 How has moving to Thailand changed your life? What are some of your daily rituals in Ko Pha Ngan?
Moving to Thailand was not a deliberate decision, as we were quite content with our lives in Turkey. When my daughter's school shut down due to the economic crisis, her father and I took this as an opportunity to have Arven grow up in different settings. We currently live on an island between the Pacific and the Indian Ocean.
Life here is both slow and dynamic. All kinds of wellness activities constitute a significant part of daily life. The unique sense of harmony stems from the widespread practice of Buddhism, as well as the extraordinary natural gifts of the island. I've fallen in love with this state of peace from the moment I first set foot and promised to deepen my harmony.
Massages and healing through physical contact are also vital parts of the culture here. In its essence, Thai massage says a lot about having a peaceful perspective.
What are your favorite spots around the island?
The incredible yoga instructors piqued my interest immediately. Practicing yoga at the Boiler Room with Michael Zunini has brought great things to my life. The Jade Temple hosts women's circles, and the Dome Sauna, with its unique vision, is also my go-to. Zen Beach is also very special: It's always a breathtaking experience to wave the sun goodbye with drum circles.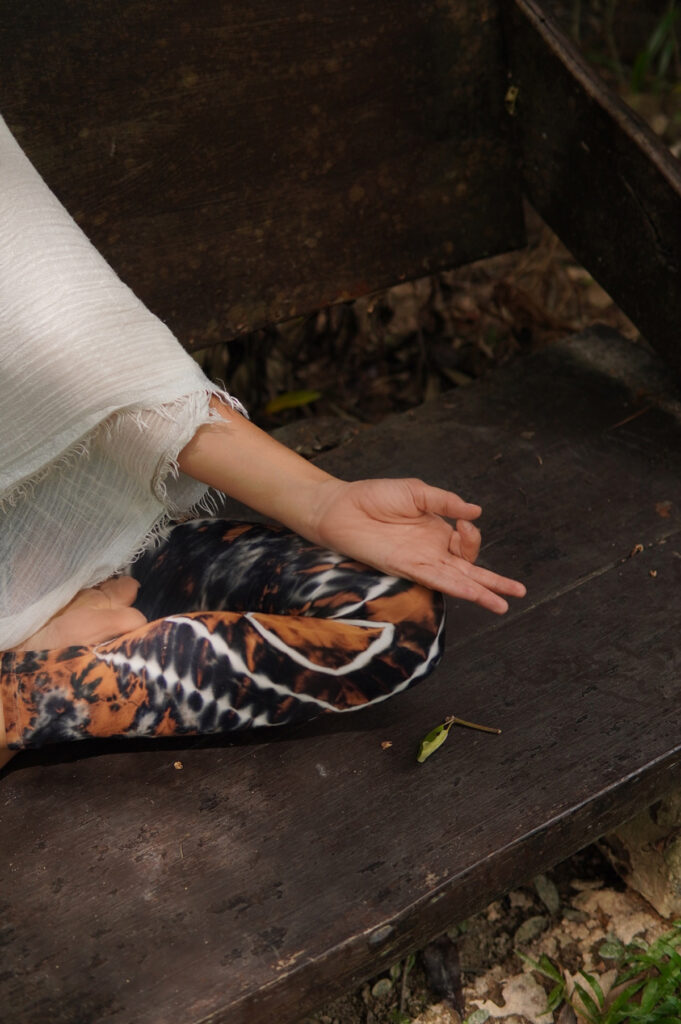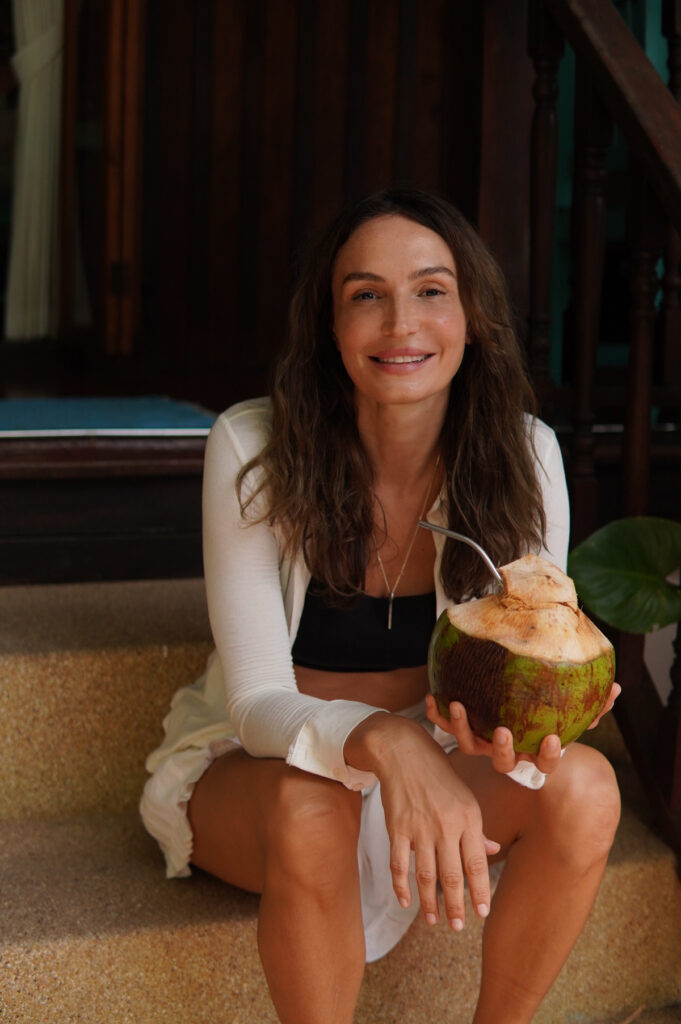 Motherhood is a unique phenomenon that every woman experiences with a different set of experiences and emotions. What beauties has Arven brought into your life?
So many things happen at the same time because of her joyous existence! It has been a journey that has paved the way for me to understand and heal my relationships with my mother and grandmother. Also, using one's words consciously in everyday life requires discipline. From the very first day, I've had to learn many things regarding responsibilities, protecting her, and caring for her wellbeing. Knowing that Arven's embrace can resolve anything and everything feels fantastic. We've recently been getting a kick out of singing together; it's quite fun!
You've written a handy book regarding mothers' preps for the birth experience. With Channeling Life, you are getting ready to offer guidance regarding pregnancy and mindful birth. Why have you embraced the pregnancy experience and specialized in this area?
We're planning to launch Channeling Life soon. When mothers have healthy pregnancies and birth experiences and raise their kids in healthy environments where they can instill a sense of security, we can end up with happy generations. That's why it is so valuable to start the change in the cycle from the very beginning. Through my personal experiences and knowledge, I'm trying to support natural birth with a yogic point of view with workshops and books.
What are some of the must-haves in your skin routine?
I always use Abtira's products; Everlasting Love Serum and the White Rose Moisturizer are some of my favorites. I've recently added their Bioskin Serum to my routine. I get mesotherapy treatments at Breeze Clinic in Istanbul. I get vitamin injections to my lips that keep my pout hydrated all year round. I trust Dr. Elif Genç completely.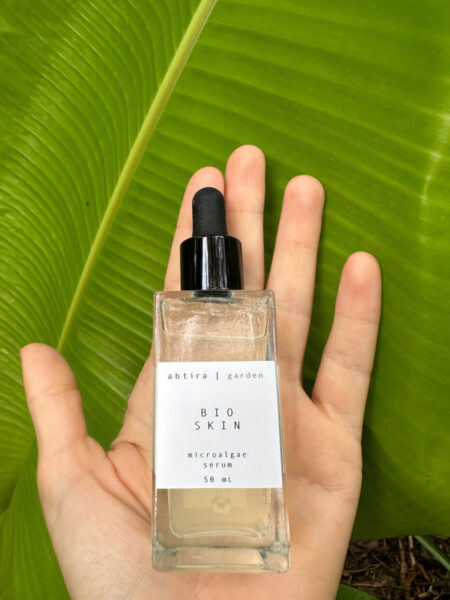 What platforms and accounts do you frequently visit?
I enjoy following Lewis Howes' The School of Greatness –@greatness– on Instagram. And, The Reconnected (thereconnected.com) is a great online resource for parents.
What do you do in an unproductive mental or physical cycle?
I spend time with myself to understand what is happening. Then, I look for a podcast regarding the issue I've detected. Digital abundance feels too much at times, but it has its upsides. Inspiring individuals who have overcome challenges create the most helpful content to support others.
I enjoy digging deep into my personal epiphanies. For instance, when I feel like city life has overwhelmed me, I ask myself: What is my body trying to communicate to me? Am I feeling exhausted? Am I in need of dopamine? Am I taking short and shallow breaths because of a panic state? Are my chlorophyll levels low due to not having consumed dark leafy greens? When was the last time I sunbathed? Do I have issues with my relationships? How am I in terms of my mental health? How do I react to stressful incidents? I thus make mindful choices according to my answers.
What is your favorite flaw?
I love too deeply and passionately.