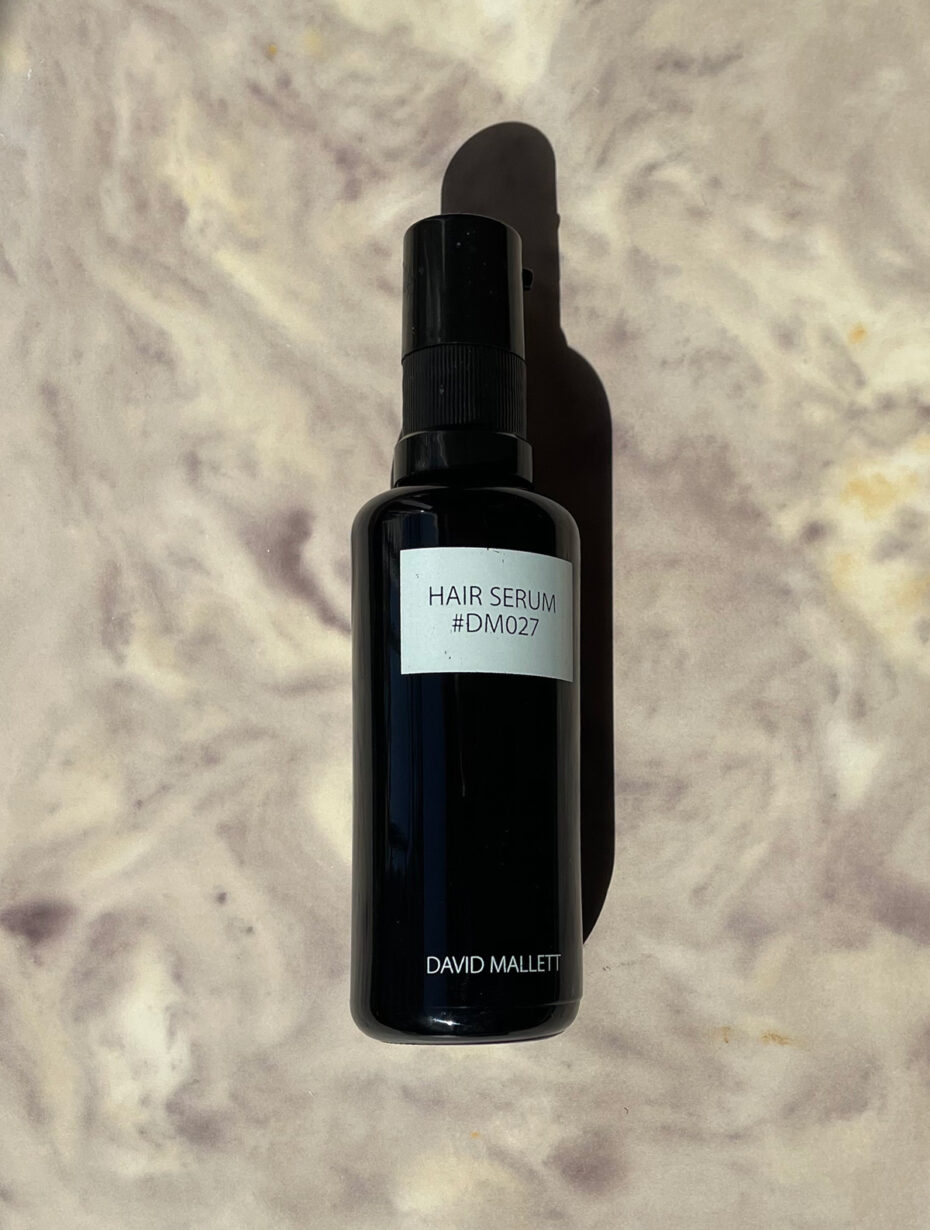 Who? Valerie Dayan

For how long? 7 years
This is not only a tribute to a hair serum but also the story of how I came to terms with my hair. After years of living in stubborn denial of one's unruly wavy texture and making blowouts a part of everyday life, there are only two things that could convince me to make peace with what I'm born with: A perfect haircut, or an excellent product. Lucky for me, I got both -at the same time.
I met my soulmate-hair-product in Paris in 2015. It was Etienne Sekola, back then one of the major hair designers at David Mallett's ultra-Parisian salon, who introduced us (Sekola now has his hair salon, 16Opera, at Hotel Nolinski). When Sekola turned my hair into a comfortable yet sophisticated bob with a certain je-ne-sais-quoi, he told me that all I had to do to style it was to apply two to three pumps of this hair serum on damp hair and let it dry on its own. Once dry, I was then to take a half or single pump in my palm and with a soft, upwards bouncing move, apply it on the ends. And the remainder in my hands is meant for the top, barely brushing over it to calm the static.
I've used up around 24-25 bottles of David Mallett Hair Serum ever since. I even remember thinking, "I wish I could drink this serum," out of blind love for that black, glass bottle (please don't). The serum contains silicones which are not heavy (at all) on the hair, and macadamia ternifolia seed, making up for a quite fluid, fine texture. I pump a bit in my palm and let it warm up a few seconds before I apply it to the dry parts and ends. I use it on damp hair after a shower, I use it on washed hair after swimming, and I use it during the day to have shinier hair. I use it every chance I get. This regular use brought a healthier look to my hair just like a moisturizer would to my skin. It allowed me to let my hair be, without blow-drying and even without any drying at all.
I've started using this serum because I have wavy, mid-thick hair (that's what I like to call strands neither exactly thin nor thick) that's prone to frizz, and it's become a very special something that helped me feel good about and make peace with my natural self, my beauty partner-in-crime. I'm so very glad I've met you!
What do you want Wonderflaw editors to try out next?