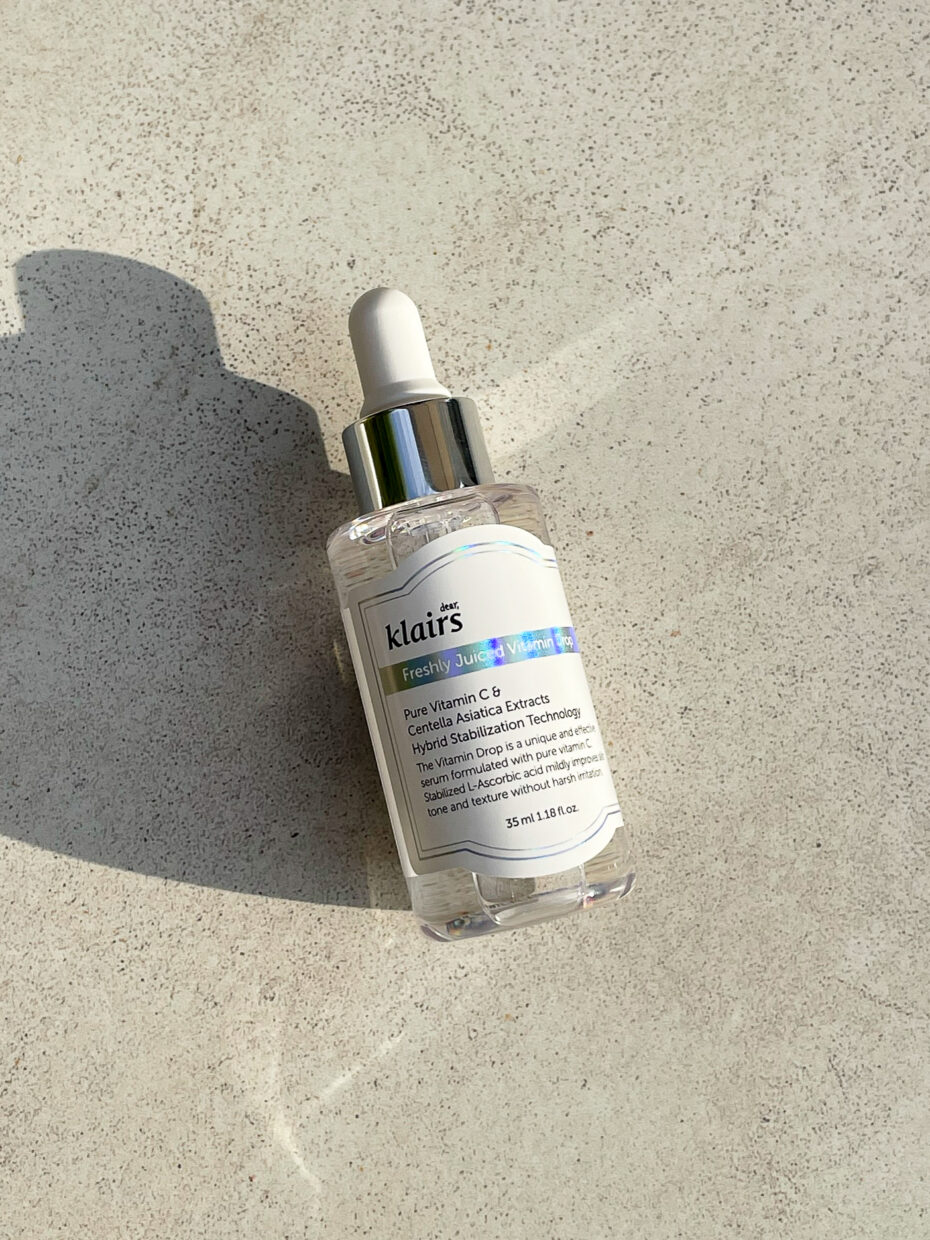 Dear, Klairs Freshly Juiced Vitamin Drop
Who:
Ebru Kabacık
For how long? 10 months
Vitamin C was the first ingredient I ran into while searching for a way to treat the dark, post-acne spots on my skin. I decided to go for a beginners' level product and picked Dear, Klairs Freshly Juiced Vitamin Drop. The temptation was that it had 5% ascorbic acid, and centella asiatica, which is known for its calming effect, plus various plant extracts.
At first, I started applying it on cleansed skin 2 to 3 times a week in the morning. The serum gets quickly absorbed, plus it does not cause any irritation. I made sure not to skip SPF to get the maximum effect. And I adapted it to my everyday morning routine when my dry combo skin got used to the formula. 
Slowly but surely, the low concentration of vitamin C helped brighten my spots over 10 months. In the meantime, centella asiatica helped calm post-cleanser irritation. The product comes in a bottle, which makes it easy to understand whether it has oxidized. Although the brand recommends keeping it stored in a fridge, I was OK with keeping it in a cool place. I am glad to have made this spot-on choice to acclimate my skin to vitamin C. I have since then shifted to a higher-concentration vitamin C serum. Last but not least, Dear, Klairs is cruelty-free and plans to go 100% vegan soon.
What do you want Wonderflaw editors to try out next?