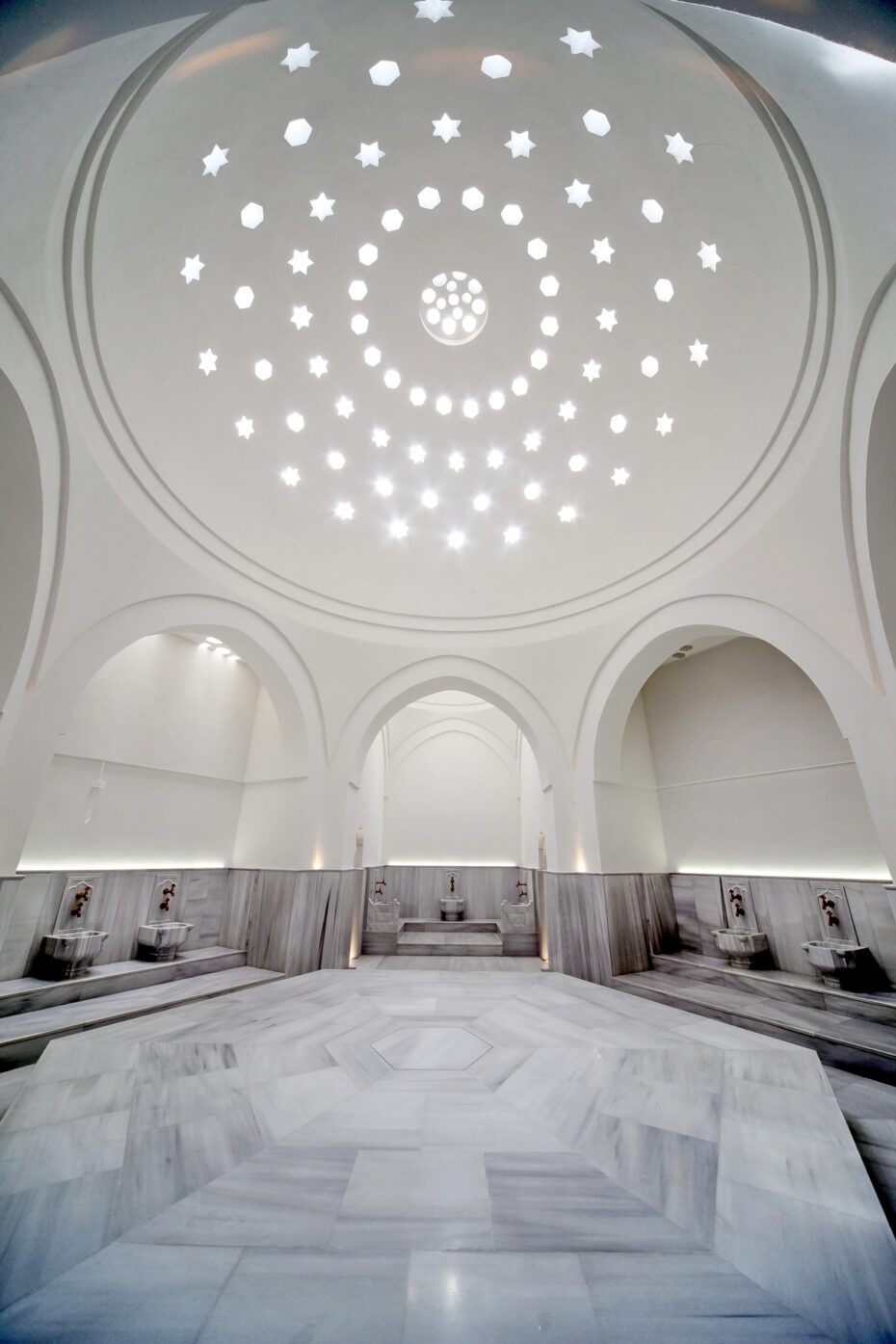 Kılıç Ali Paşa Hammam, Istanbul
A most precious historical wellness experience in the heart of the city; an all-time editor favorite.
This is the pearl of historical spas, a most niche category among all wellness categories. The Kılıç Ali Paşa Hammam is a rare find for locals, and a strongly-recommended experience for visitors. One of Mimar Sinan's most famous designs, this special complex was restored to its current state in 2008. The result is a timeless hammam, with its own unique position between the modern and the traditional. The everyday bustle of central Tophane ends the moment you step in to find an atmosphere and service that can turn back time. But the main attraction is where you'll find the central platform beneath a snow-white dome opening to the sky through small, well-thought holes. And then a natir (women's) or a tellak (men's) leads you off the platform to a cleansing experience that can shed the burden of everyday life along with all the dead skin. You are welcome to specify any sensitive parts of your body that could need extra attention, and they will see to it. True, at the end of the day, hammam is a place for cleaning; it is a glorified bath. But that cleaning does not only come in physical form but mental, as well. You can also spoil yourself by getting an extra massage. The place is open to groups or individual visitors and special events on your special days. On the way out, you may find yourself feeling grateful for the Ottoman hammam culture, asking yourself why you don't come here more often. Taking a bath in a 16th century hammam; now is that the pinnacle of skincare or what?
Wondertip: Spare at least 2 hours of your time, and take your skin and body care products with you. Treat yourself to a bite or drink once the session ends, and with your skin soft as silk and ready to drink in the ingredients, why not do your daily routine then and there in a historical setting? Also, do not hesitate to ask for seconds if you like the seasonal sherbet served on the way in.
Hamam Sk. 1, Beyoğlu
@kilicalipasahamami