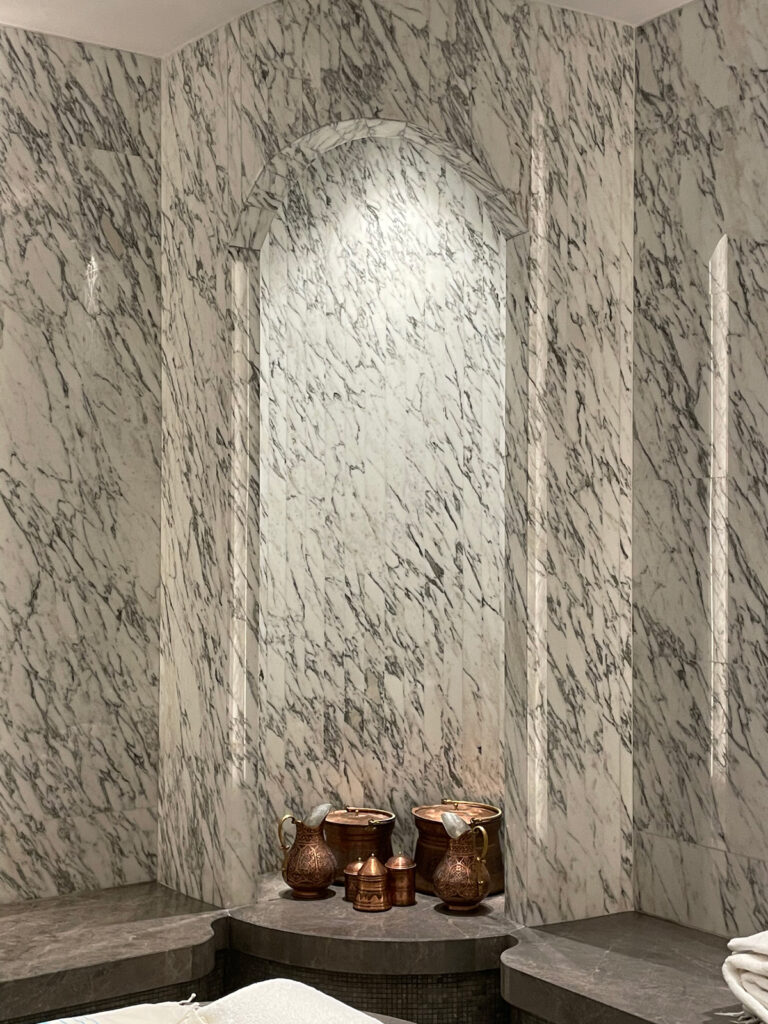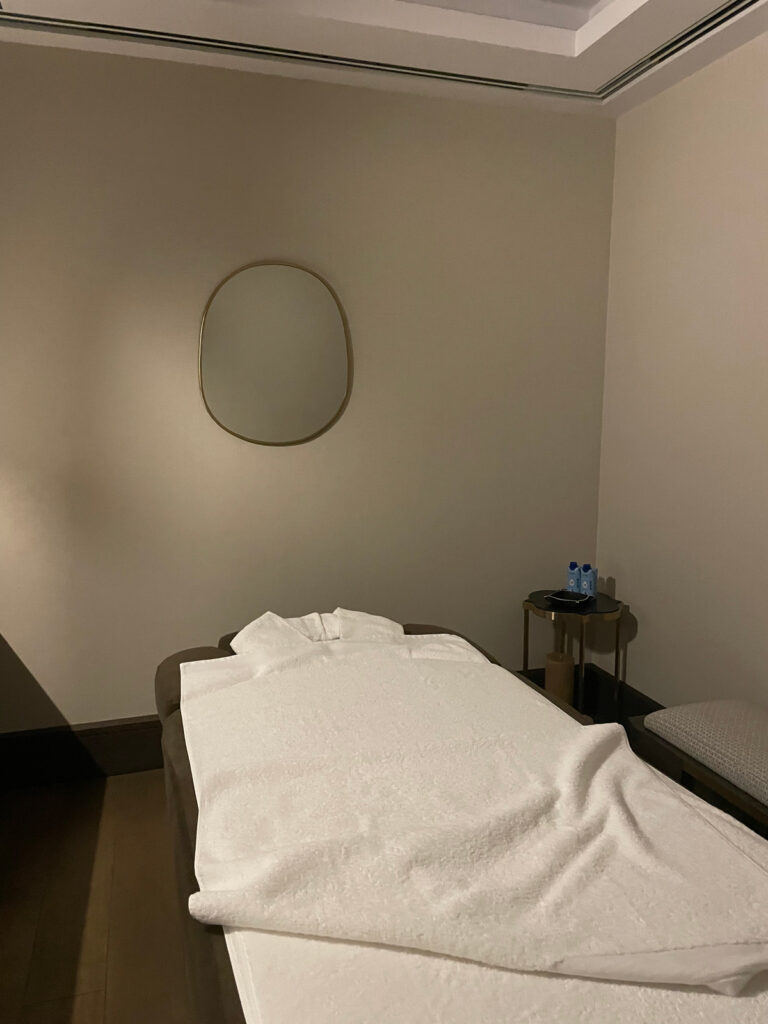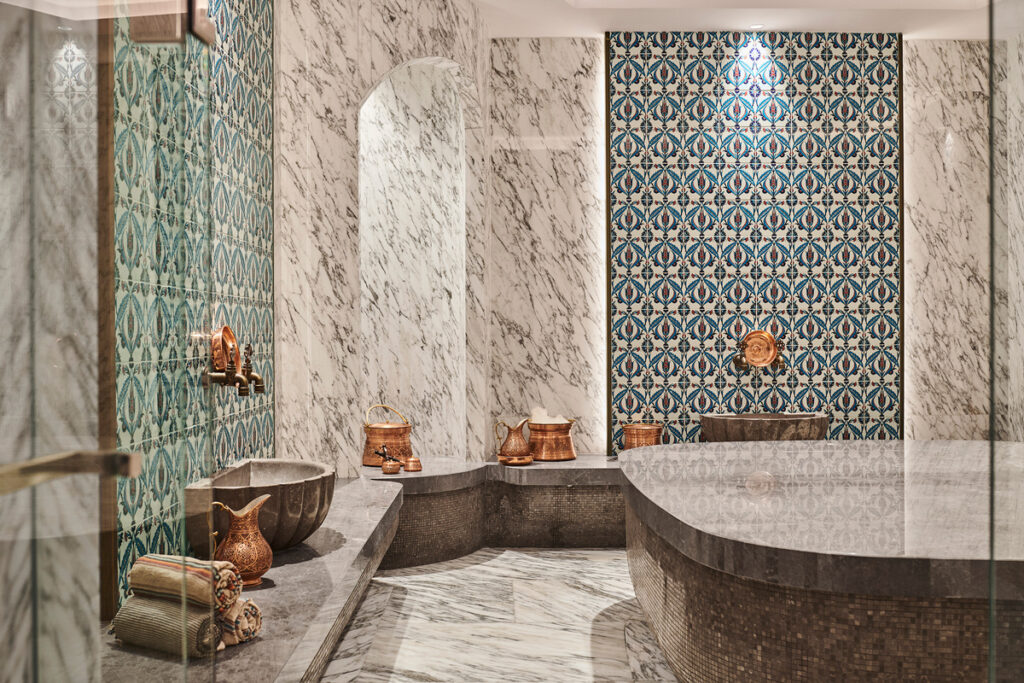 Kurna Spa, İstanbul
Probably the most interesting location for a spa.
Istanbul is a city that surprises you incessantly, even when you think you've seen it all. This was my thought exactly as I was lying on a massage bed in Kurna Spa, getting my winter blues and muscle knots comforted by my therapist Ayu. The boutique spa is located within Four Seasons Sultanahmet, a hotel with a particularly unique background story: The renovated building used to be a major Istanbul jail from early Republic times till 1986, and the hotel has done an excellent job of preserving and embracing its past. Whether you are a hotel or spa guest, ask someone at the concierge desk to take you for a tour; it will definitely be worth it.
The spa, clad in white marble and mosaics, offers a succinct menu with all the essentials: Massages (you can book staples like Swedish, deep tissue, abhyanga, reflexology, and sculpting massages from Balinese therapists), hydrating and toning body treatments and expert facials from Biologique Recherche and Sodashi. As the hotel lies in the historical peninsula, the main event of the spa is dedicated to the ultimate Turkish beauty ritual. The hammam is an effortless blend of traditional and modern architecture with sleek gray marble and Iznik tiles with tulip motifs and is available for private self-care parties. The male hammam therapist (tellak) is a long-experienced expert, and the female natir comes from a family of hammam therapists, which is significantly valuable for Turkish beauty culture. The oils and soaps used at the hammam and during the massages are from Atelier Patika and Atelier Eso, both from the Ayvalık region of Turkey. There's also a 24-hour gym and steam room. What I love the most about Kurna Spa is that it's small yet mighty, with a menu and expertise that will satiate the most avid spa lovers. And that it probably lies in one of the most universally interesting locations for a spa, ever.
Wondertip: The spa offers a "Rejuvenation Journey" which combines traditional hammam and a massage treatment of your choice for the ultimate relaxation day. Once the 120-minute session is over, head out to grab a bite at the light and airy Avlu Restaurant.
Tevkifhane Sk.1, Sultanahmet
@fssultanahmet