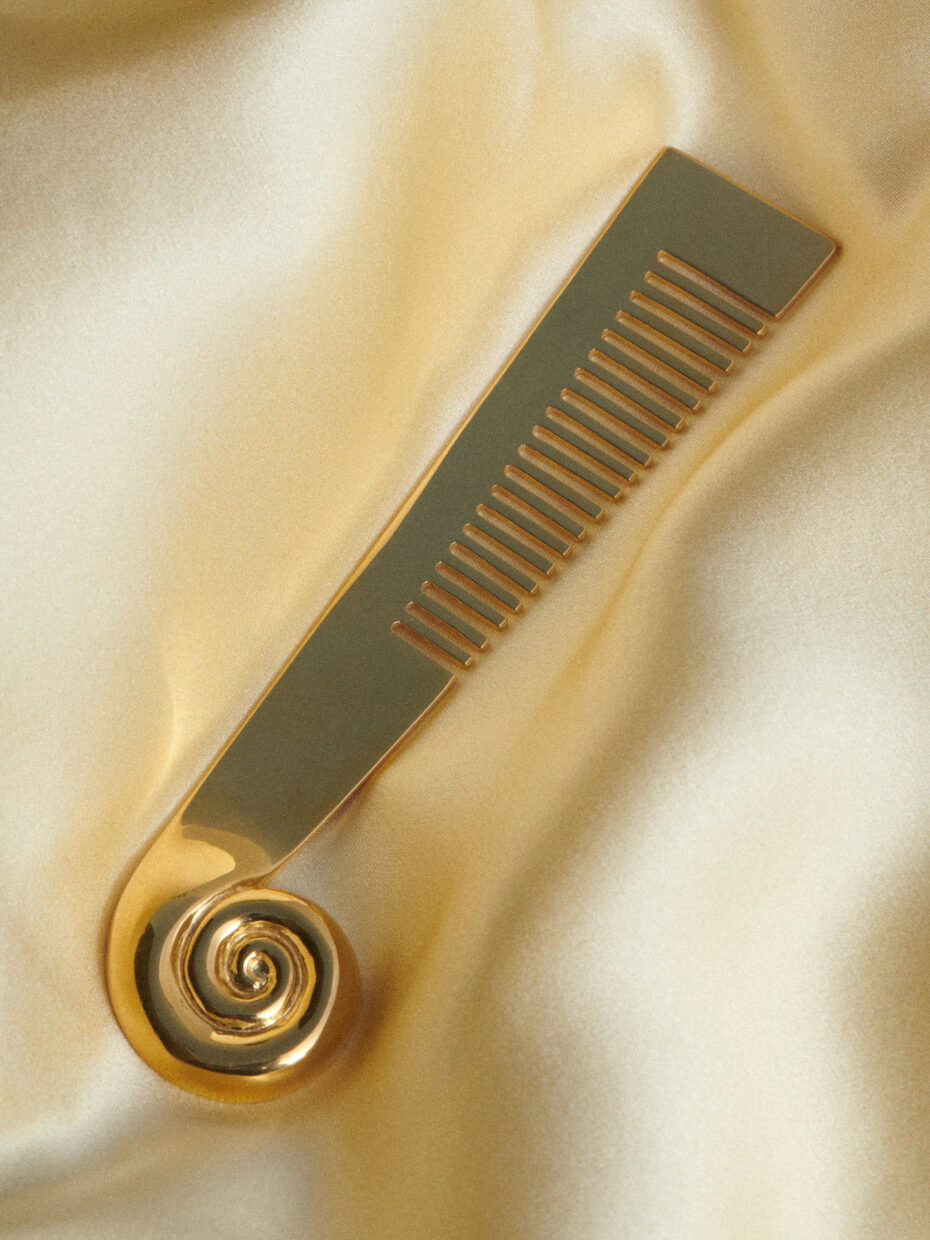 When Was The Last Time You Cleaned Your Hair Brush?
I'm only asking, because regularly cleaning your hair brush is an essential yet rather unspoken step in hair care.
After overcoming my short-term addiction to having my hair blown and finally making peace with my natural hair texture, I've become that person who only goes to the salon for cuts. Therefore, for some time, I've been trying to invest in good brushes suitable for my hair type. Open 24/7, Salon Valerie prioritizes achieving shiny locks and "puffy" volume without all the frizz. One of the most valuable pieces of my collection is the light and ultra-ergonomic bristle brush I bought from Y.S. Park. Having brought back my childhood habit of brushing my hair before going to bed, this hairbrush gives me both shine and frizz-free volume within seconds.
A few months back, I visited TAG Beauty co-founder Yıldırım Bozüyük's Teşvikiye studio to tame my lion's mane. One of us was a beauty editor and the other a hairstylist; so naturally, we started talking about conditioning, brushes, and achieving the right volume. As we were conversing deeply on the serious matters of the hair, I suddenly remembered that I had my Y.S. Park brush with me in my bag. I took it out to proudly proclaim it as one of the best hair items I've purchased in years.  
Bozüyük diligently examined the brush and approved of its quality. Then, he asked me that question:
"When was the last time you cleaned your hairbrush?"
I pondered for a few seconds. Yes, I was regularly clearing the strands stuck between the bristles but that was about it. He said that an extra step was necessary, especially to maintain the performance of bristle hair brushes which aim to give volume and shine without causing any static. 
"Cleaning is very significant in maximizing the benefits of a hairbrush. Those who put products in their hair should wash their brushes every three to five months with a light shampoo. If you don't use any products, a quick brush-bath with plain water will suffice. After cleaning it, let it dry in a place away from sunlight."
Although he daily cleans and disinfects every brush in his studio, he says that sort of extra care is not necessary for my single-customer bathroom. There are also special brush cleaning tools but not required; you can always use another brush that can easily penetrate the area between the bristles.