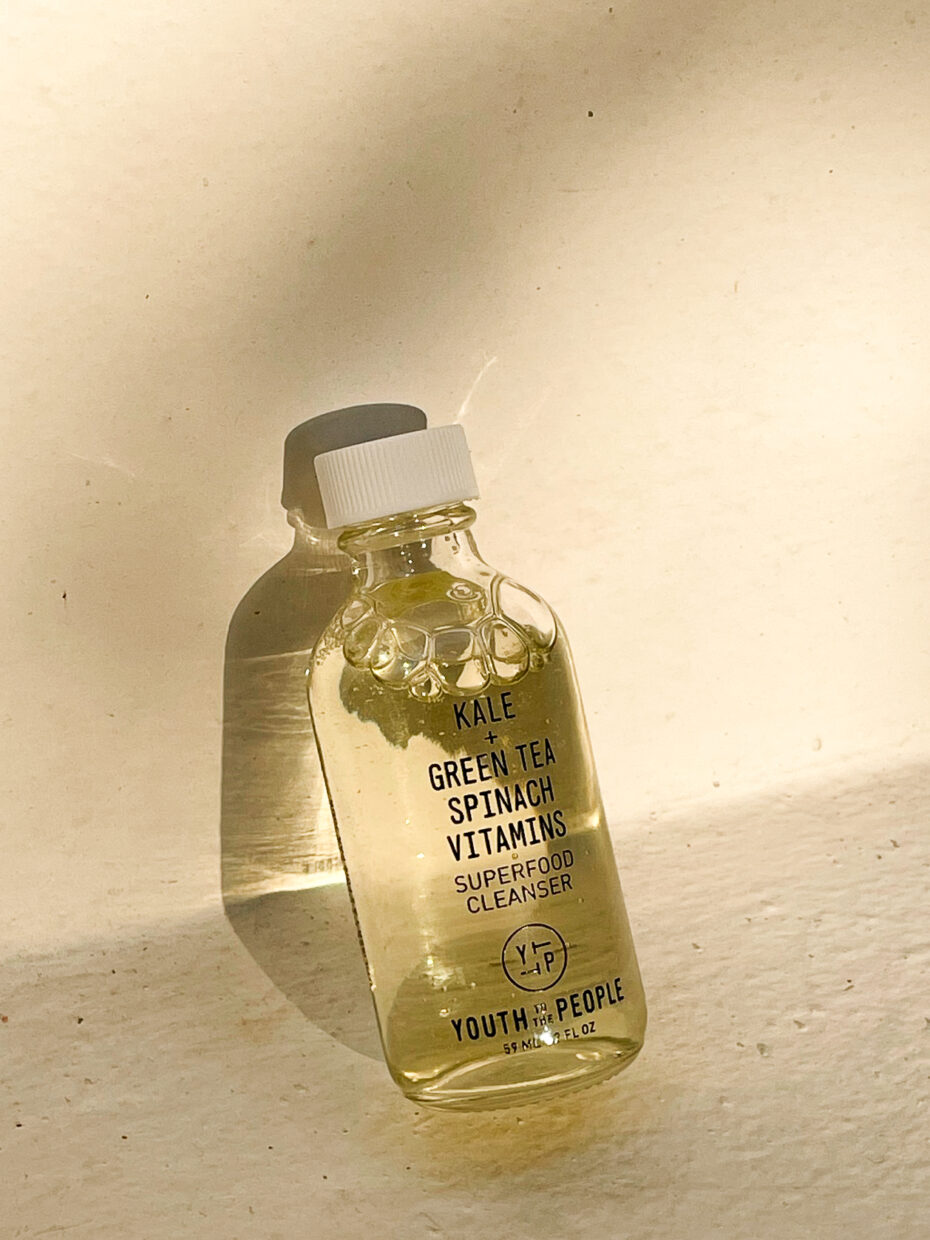 Who:
Başak Ulubilgen
For how long? 1,5 years
There comes a time in a beauty editor's life when they come across a product that will become their "the one". From the thousands of little bottles and jars they try for the sake of their profession and their skin, the beauty editor and the product will eventually meet at the same time and place.
My time with YTTP's Superfood Cleanser happened to be in December of 2019. I first saw it at the section in front of the registers with all the mini sizes at Sephora. I call it the labyrinth of impulse buys. It wasn't an impulse purchase, though; it was a conscious one. I was aware of its popularity in the beauty community. I also knew that they are a clean, cruelty-free brand. California-based Youth to the People, I've come to find out as I researched more, is a very sustainable brand. They have simple, recyclable, and minimalist packaging. Their priority is what they put in their products. And I, dear reader, am not just writing these words to fill the page. These qualities are worth the mention in today's world, where sustainability has become a must. But the thing that got me is how effective a cleanser can be and how important it is to have a properly cleansed face for the rest of your skincare routine. Let's take a nosedive into the ingredient list:
We start with good old water. After ingredients like Sodium Cocoyl Glutamate and Cocamidopropyl Betaine and Butylene Glycol, which are co-surfactants, foaming agents, and a solvent respectively, the vitamins come next. Vitamins B5, E, and the ever-popular C to be exact. Vitamins are good for you in moderation, period. Along comes what this cleanser is famous for The superfoods. Kale, Spinach, Green Tea, and Aloe Vera Leaf extracts are what give this cleanser that green juice feel. There is also Chamomilla Recutita Flower and Alfalfa Extract in there to soothe your skin while keeping the hydration. Lower on the ingredient list, there are a couple of thickening and preservative agents and the moisturizing hero glycerin. And lastly, there is natural fragrance and coloring that comes from Chlorophyll. What it doesn't contain are parabens, sulfates, phthalates, mineral oils, artificial colors, and silicones. It is also vegan. %100 tried, tested, and approved.
Wonder Tip: Once I finish the bottle, I use it as a soap dispenser in the bathroom or kitchen. You can easily scrub off the letters on the bottle with soap and a sponge. Otherwise, don't forget to recycle.
The ingredient list is based on the specific bottle I have used. Always check the ingredient list on the exact product in your hand.
What do you want Wonderflaw editors to try out next?