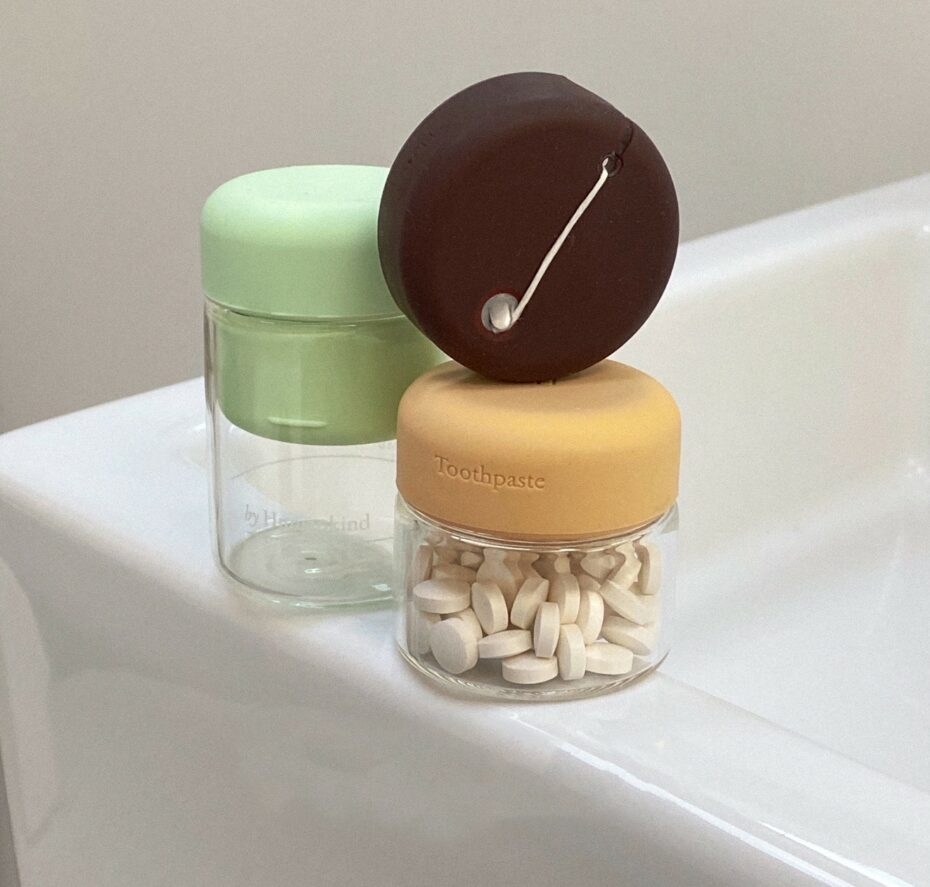 Are Chewable Toothpaste Tablets The Future?
Meet the new sustainable alternative in oral hygiene: Toothpaste in the form of small, easy-to-carry-around tablets.
The most common self-care product is probably not a hyaluronic acid serum, nor an eye cream with cutting-edge peptide technology. Toothpaste, one of the very few essentials to exist in almost all bathrooms, causes an average of million pieces per waste per year. Usually sold in plastic tubes (at this point I'd like to pay homage to Buly 1803's plastic-free dental tour de force, Opiat Dentaire), toothpaste proves challenging to recycle. You might have come across toothpaste tablets, or tabs for short, on Instagram, created as the spot-on solution to oral hygiene's sustainability problem. The tabs are sold in recyclable glass jars and also as refills. Plus, they are easier to transport thanks to their no-water ingredients list, unlike traditional toothpaste. So yes, tabs are more environmentally-friendly in comparison.
How do we use these toothpaste tablets? The answer is quite simple: Like chewing gum! All you have to do is pop one in your mouth and chew and brush as usual. The tablets' list of ingredients is usually brief and clear: Xylitol, an antibacterial natural sweetener, calcium carbonate, also known as limestone, sodium bicarbonate, and cream tartar derived from tartaric acid are some common things you're likely to come across. The tabs are heat-resistant and spill-free and have the alternative of fluoride and non-fluoride options. Here are a few new-gen oral hygiene picks for different needs and preferences.