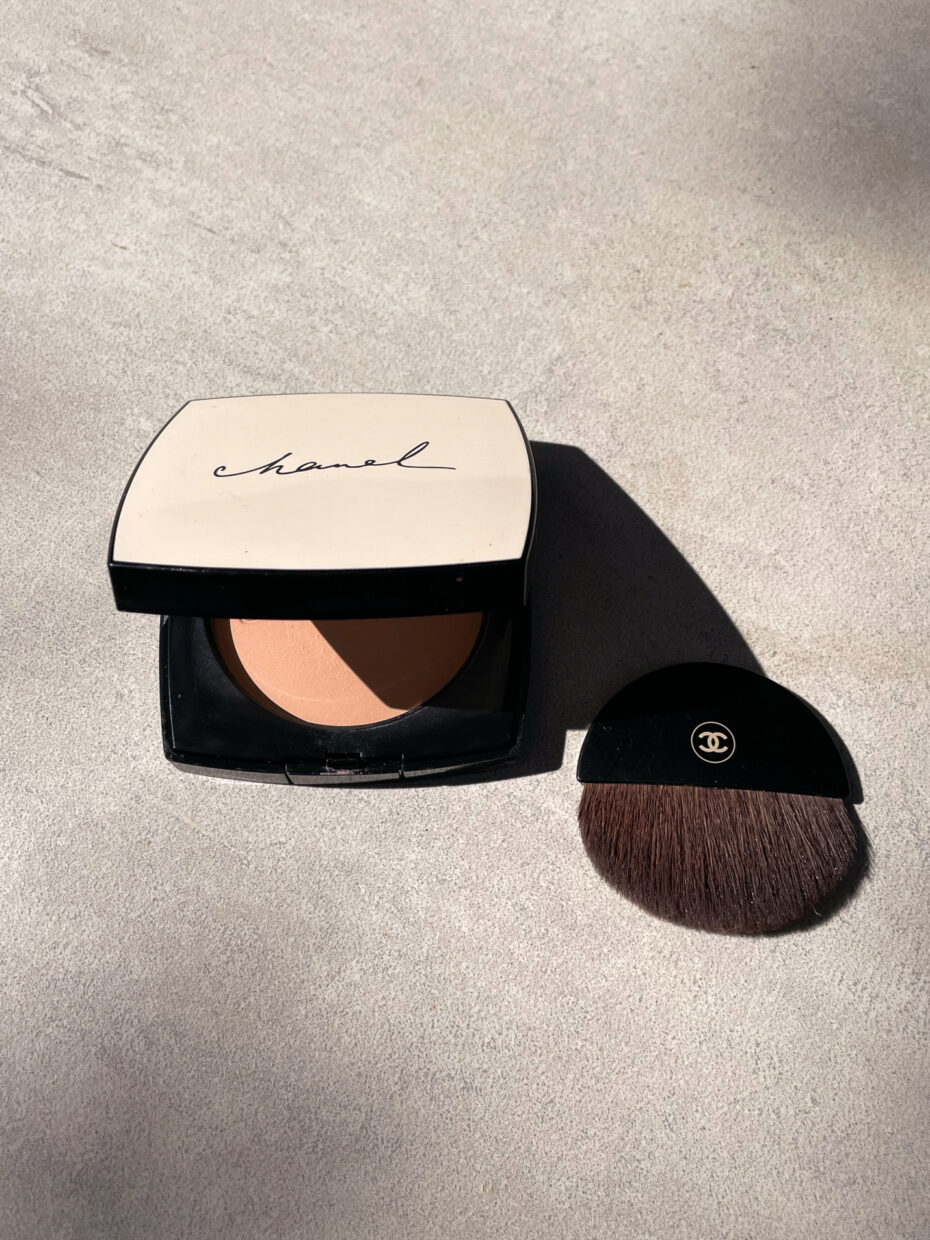 Chanel Les Beiges Healthy Glow Sheer Powder
Who? Valerie Dayan

For how long? 6 years
I've had a super oily T-zone in my teens, so I've made a considerable career in powders. I must have tried just about anything that was available in Turkey that would be as matte as it could be. As I went into my 20s, my skin became what's known as a regular adult's "combo" skin, and that just changed my view as to what to expect from a powder. Instead of covering my face in concrete and going for an unreal matte finish, I was now searching for a product that would not look powdery, be good to my skin, and something I could apply to specific zones on my face.
I first met Chanel's Les Beiges Healthy Glow Sheer Powder when it was launched in 2016. It's immediately become a part of my routine after the first try, a product that I've bought over and over again. It doesn't pile up on the skin, and it gives a healthy look with a velvety finish. There are a few ways I like to use it: By itself on SPF du jour; as a foundation fixer; or just as much as I need on my T-zone. And my skin looks as it is, healthy, fresh, never powdery. There were even a few occasions when I tried to pick the right sized handbag going out at night so that I could carry this powder with me.
Fragrance is one of the main features why Les Beiges Sheer Powder is on this list. I like to keep my distance with fragrance in ingredient lists, but this powder has a calm, floral note that just gives me one of the best feelings I get in my whole makeup routine. Shadewise, I go with N20 in winter, and N30 in summer which is a tone darker. Lastly, I should add that the slightly moisturizing formula never caused any irritation or dryness to my slightly reactive skin.
What do you want Wonderflaw editors to try out next?