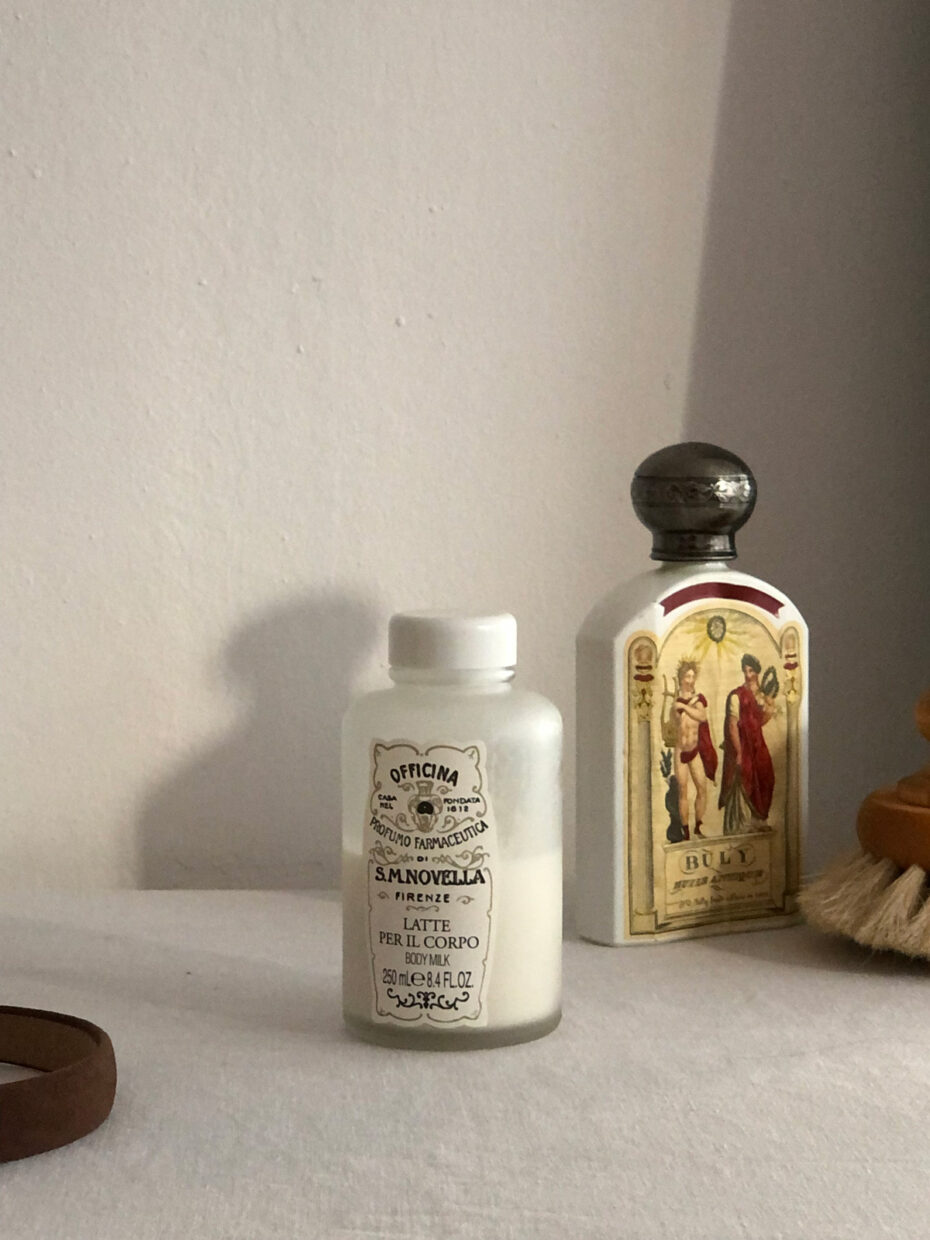 Esra Dandin's Graceful Taste Is Everywhere –Including Her Bathroom
Find a plethora of independent brands in the multi-talented designer's beauty routine.
Esra Dandin's IG profile is the place to go to find an abundance of delightful details to make you feel good when you feel like zoning out from the real world. Meanwhile her world has been adorned with naïve creations including floral cakes (lemon cream highly recommended), all sorts of homemade patisseries, silver jewelries and no fuss ceramic designs. The new mom's serene taste translates into all parts of her life –including the bathroom. A fine selection of moisture-rich care products subtly reflects Dandin's aesthetic perspective. The list includes some of the independent cosmetics favorites such as F. Miller, Buly 1803, Iris Hantverk, J.Hannah, Everyday Oil.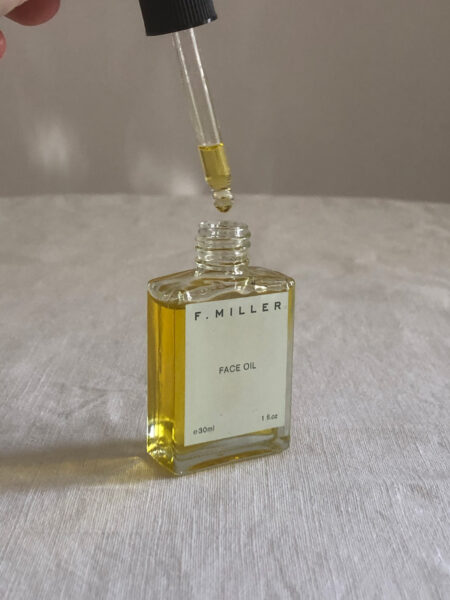 We welcome Dandin with all that she creates and shares to feed our souls (and feast our eyes). After all, this is a platform where we want to see a culmination of things that make us feel good.
How do you pick what gets to be in your beauty routine?
I have severely dry skin, and I go for high-moisturizing, organic, cruelty-free, and synthetics-free products that are as sustainable as possible. I tend to avoid splashy plastic packaging, and prefer long-established brands. Santa Maria Novella and Officine Universelle Buly are two examples. I have my Buly Shea Butter lip balm with me at all times; such a simple formula, but very chic as an object.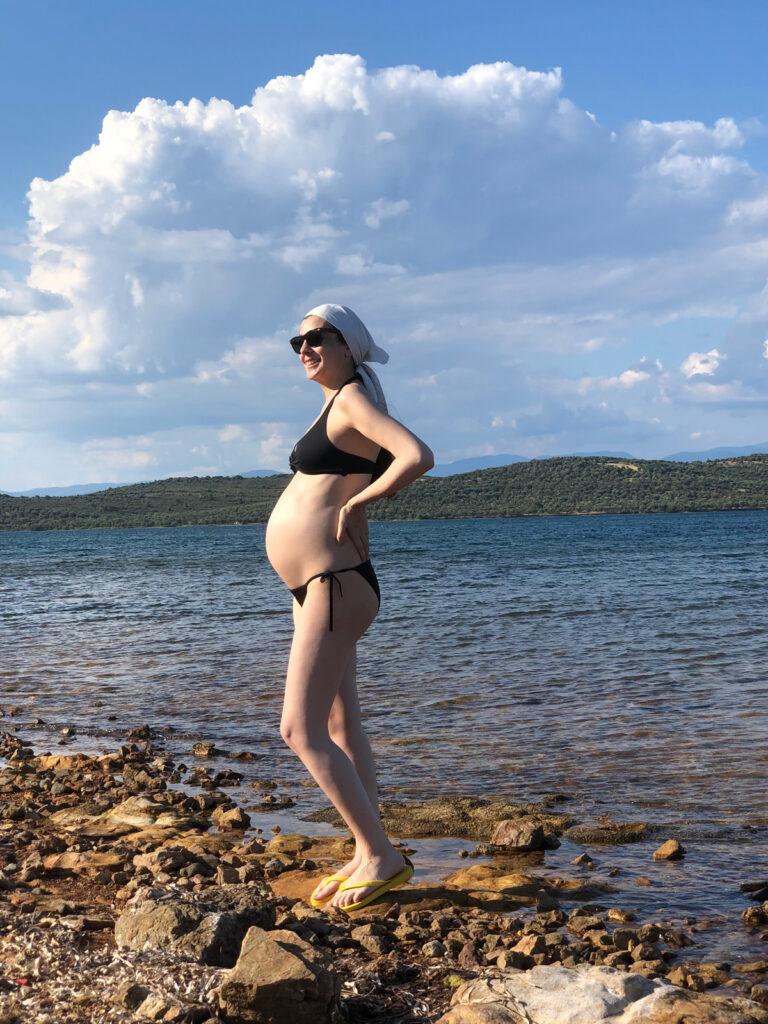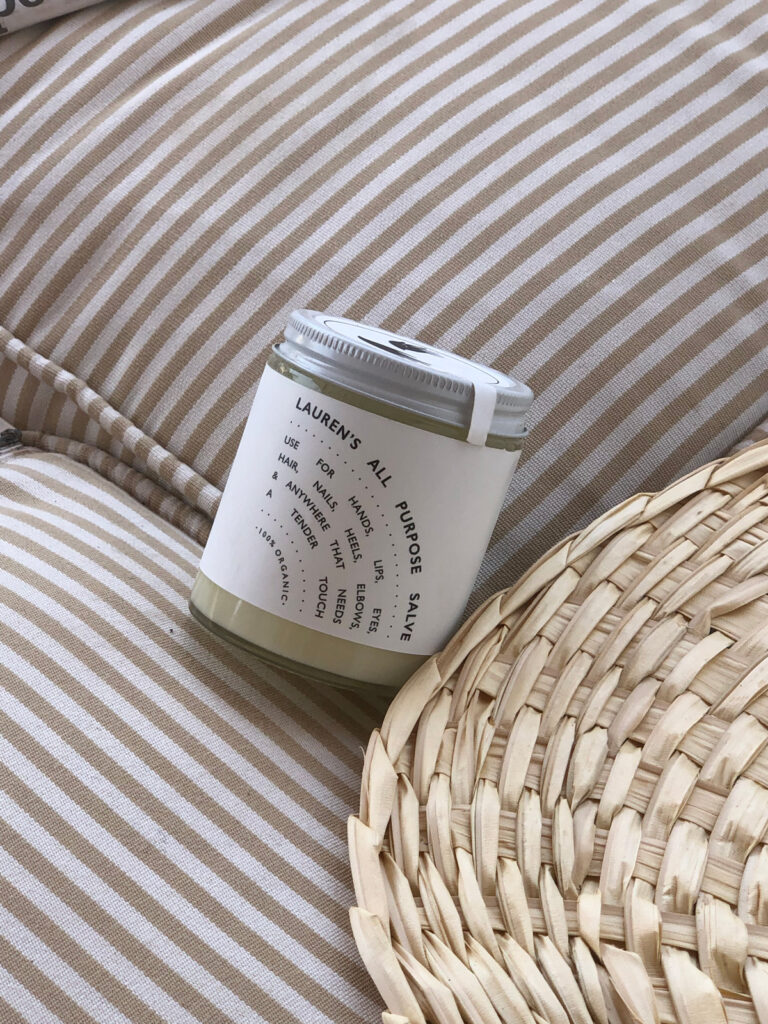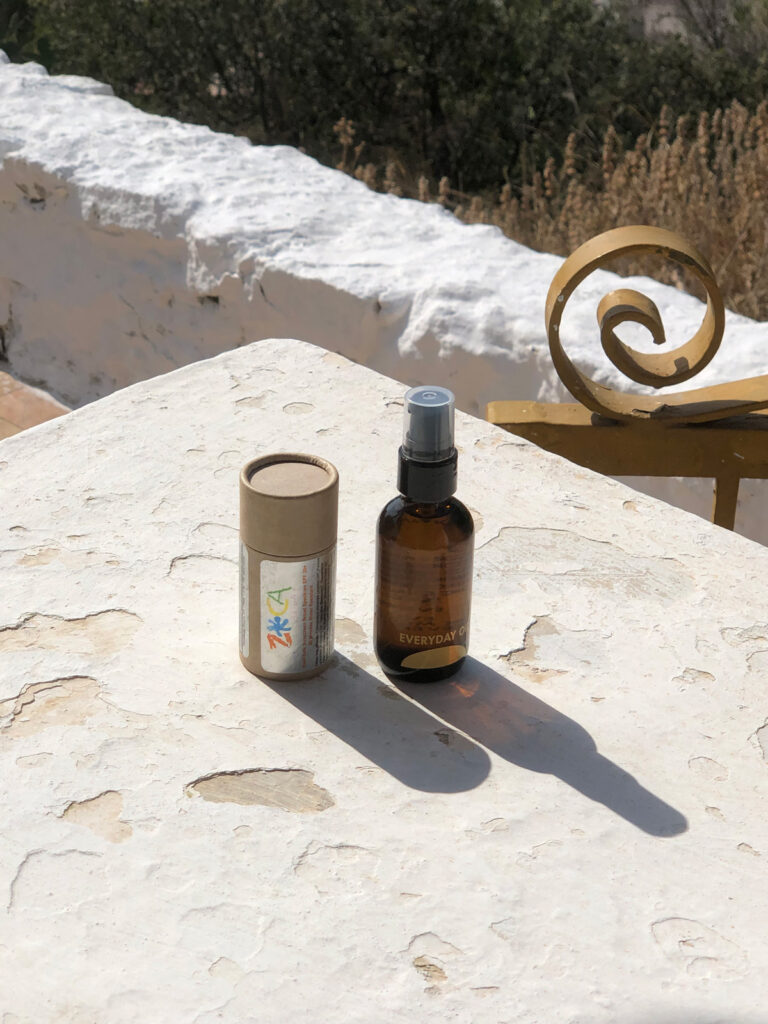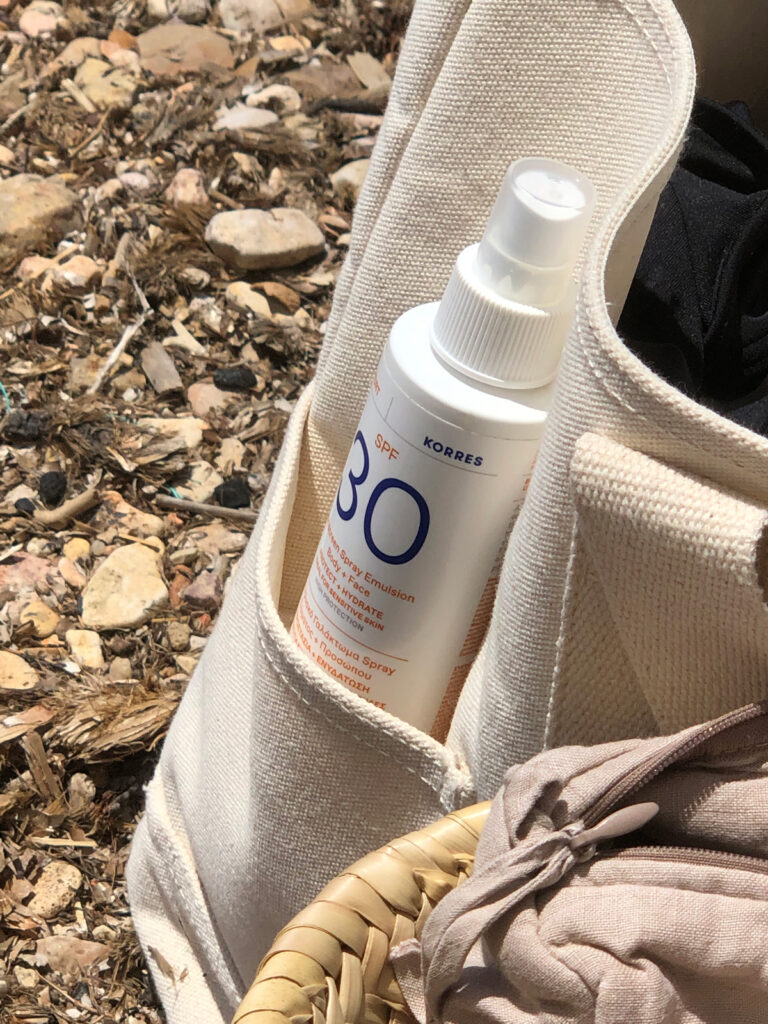 How did pregnancy affect your skin and routine?
First three months were tough. I couldn't get out of the bed, and was extra sensitive to scents, which left me having to abandon most of my creams and serums. When my skin got even drier, Embryolisse Lait Creme Concentré became the only moisturizer I could use. Then came a miraculous recovery at the end of the first trimester, and I happily went back to my daily care routine. I drank lots of water, and I moisturized from head to toe. For stretch marks, I applied Weleda's special oil for mothers, and Lauren's All Purpose cream twice a day to my hips, belly, and breasts. For my face, it was the Santa Maria Novella rose water followed by The Ordinary Caffeine Solution, F. Miller Face Oil, Weleda Skin Food, Embryolisse Lait Creme Concentré in this exact order. Obviously, sunscreen becomes even more important during pregnancy. I always use The Organic Pharmacy SPF 50 for my face before I step out, and I carry a Zoca lotion stick in my bag. There are Korres and Santa Maria Novella sunscreens on the SPF menu for my body.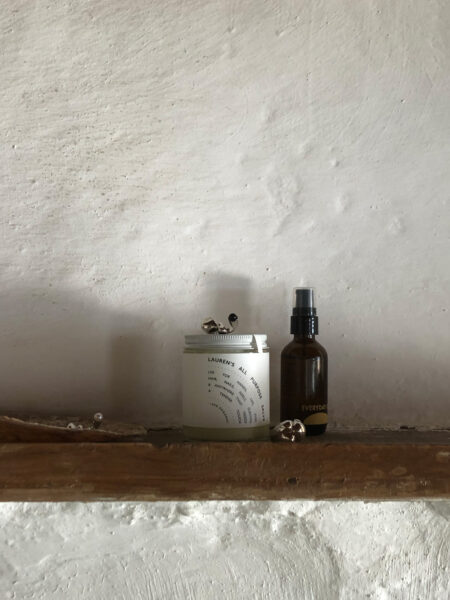 Any products on your mind for your newborns?
I can't wait to try out the Santa Maria Novella baby line, it's at the very top of my shopping list. To use while massaging their bodies, I'm thinking Everyday Oil, and I believe Lauren's All Purpose cream would work well with diaper rash. During bath time, I will be using Dr. Bronner's unscented soap.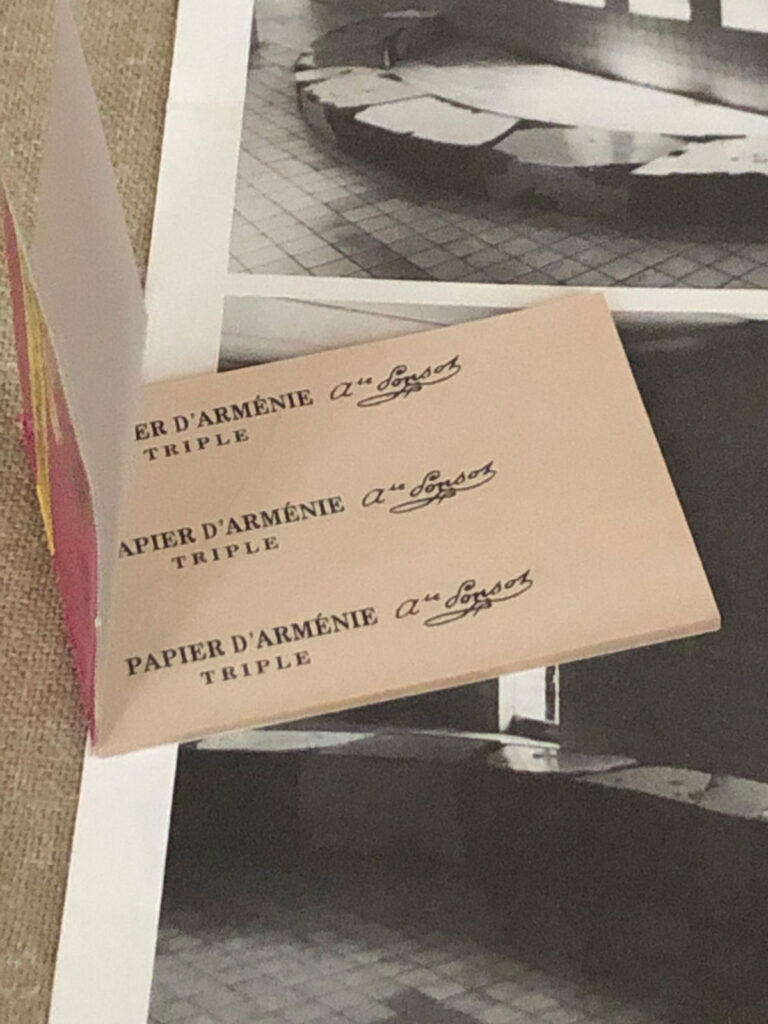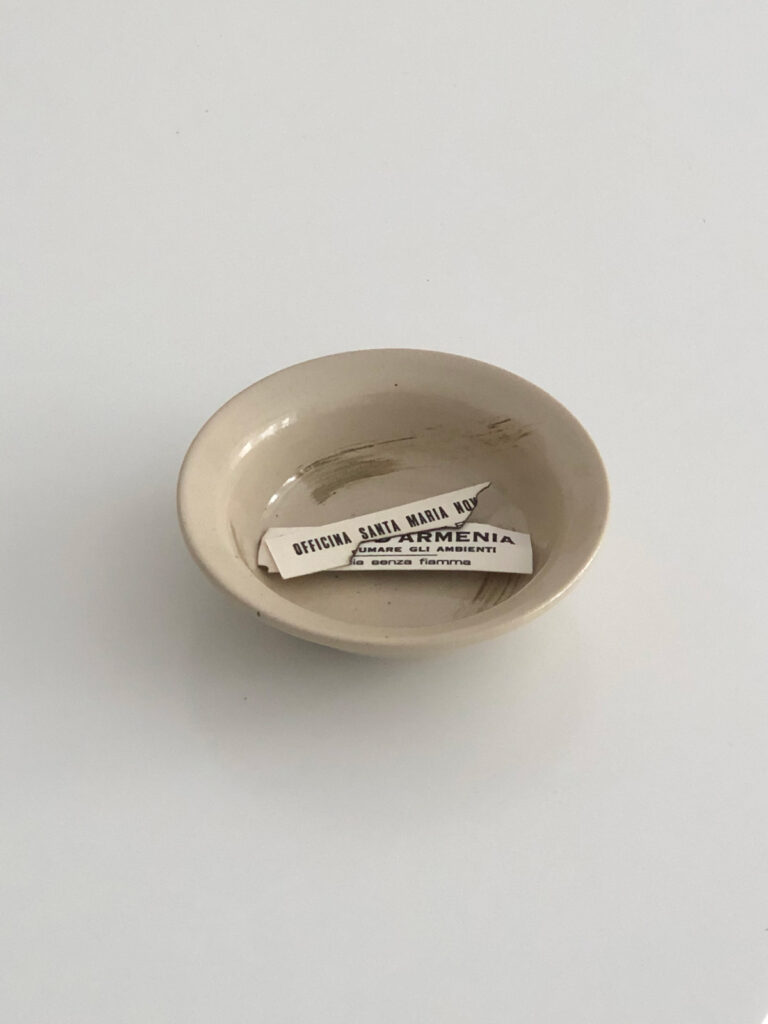 How about routines or products that make you truly feel good?
I dry brush before and after shower; it is incredibly relaxing for the body. I like the Iris Hantverk brush. It has an easy grip. I massage in my face creams with gua shas: I particularly enjoy this routine because it leads to a natural glow. The best method I could find to change the atmosphere I'm in is Papier d'Armenie. My favorite among the three scents is perfumer Francis Kurkdijan's creation, La Rose. I also use the Wooden Spoon Herbs Solar Power Energy tincture, something I bought just recently. It contains some of the essential herb extracts for pregnancy and postpartum such as nettle and red raspberry leaf.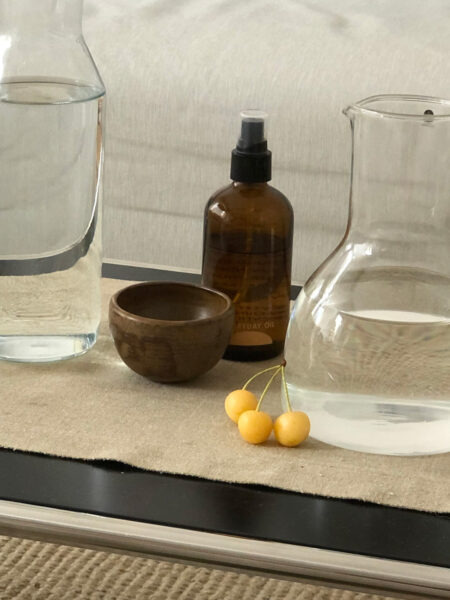 Best beauty advice you've received so far?
I guess, my mother's advice to always cleanse and moisturize my skin. And to drink lots of water – obvious, but works!

Favorite at home breakfast?
Yogurt, granola, homemade sugar-free jam/fruit purée, and lots of fresh, seasonal fruits.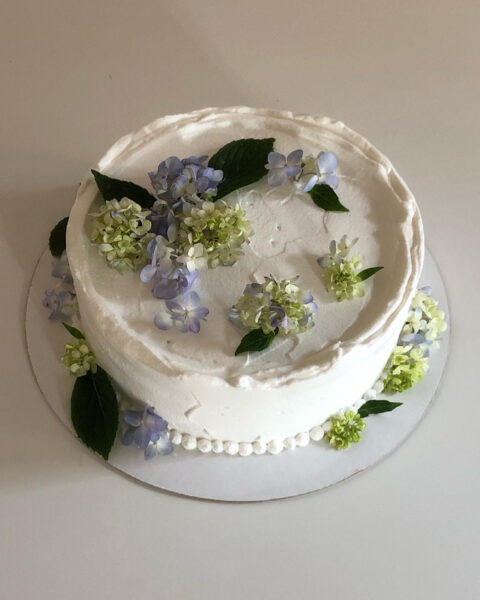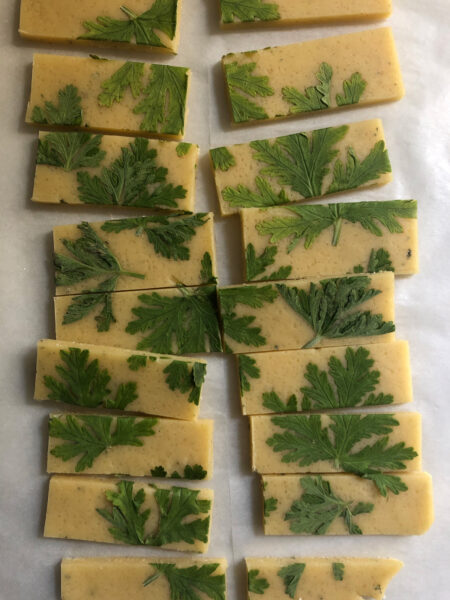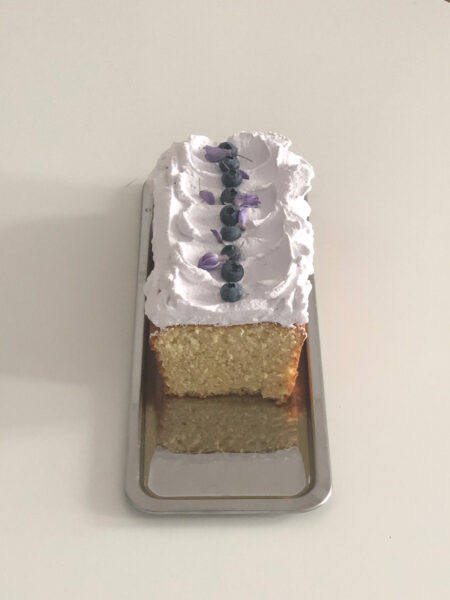 Is baking some kind of meditation to you? What do you like to bake and eat the most?
Absolutely! I literally cannot pick a single thing. Scones, shortbreads, religieuse, charlotte… I love baking and eating all of them. But I guess what thrills me the most is the trial and error fruit and flower combinations. Rose & berries, lavender & lemon, pears & jasmine, apricots & peaches & orange blossom, elderberries & lemon balm & lemon… 

Flowers are a part of the Dandin world <3 What are your favorite floral aromas?
Yes, a floral flavor is a must in any one of my desserts as you've said it. My favorite scents and aromas come from geranium, lavender, rose, jasmine, elderflower, violet, and orange blossom. I would have these in the kitchen any given day either fresh or dried, or in extract or hydrosol forms.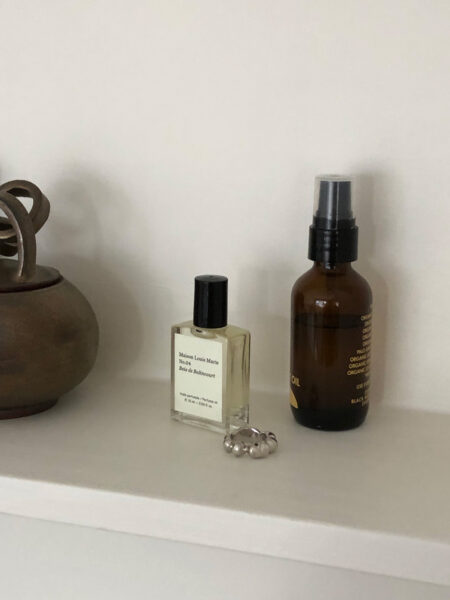 Which scents make you feel good?
I get so excited come spring, when I can smell wisteria, acacia and jasmine blossoming all over the place. And I've been so lucky to have my first trimester end just about that beautiful point in time. I'd made it through those challenging three months, and I'd come out the other side, blossoming like wisteria, acacia, jasmine and geranium… The scents and colors in the streets were nature's gift to me. Although as much as I like all those scents, the only one I would have on me is rose. Santa Maria Novella Rosa and Buly Rose de Damas are two of my favorites. I preferred to use Maison Louis Marie Bois de Balincourt alcohol-free perfume oil during my pregnancy. I like the woody smell of sandalwood, cedarwood, and amber notes. I also use the Everyday Oil as a fragrance, which has a mixture of organic essential oils such as sage, lavender and palo santo.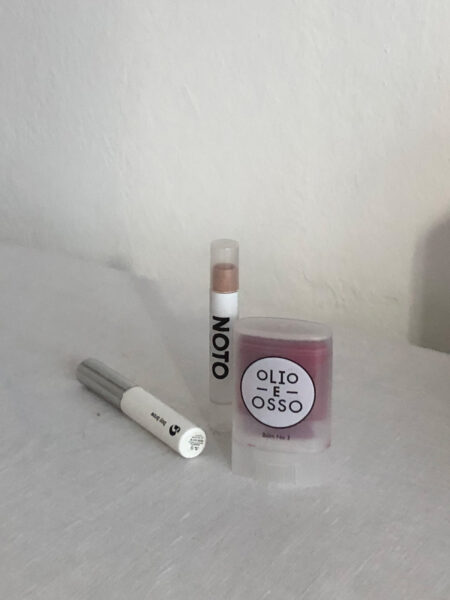 Any tunes you like listening to while putting on your makeup?
It honestly doesn't take too much time for me to put on my makeup, I don't think the process would last even one song. A lip and cheek balm, maybe an eyeliner, a little bit of mascara, and a tiny bit of highlighter or bronzer are all I need.
Any plans or dreams for when the pandemic ends?
Hopefully a foreign getaway with the twins and Egemen – sooner the better!  Also, finalizing the collections and the projects I've been putting off for my brand.
What are some of your favorite beauty and wellness destinations?
Suisen and Ladda in Paris. Unfortunately though, Ladda is now closed. Santa Maria Novella and Officine Universelle Buly stores are also on my list. And I can lose myself among all the soaps, brushes and Oriza Legrand fragrances at Maison Empereur in Marseilles.
You've always been a bangs person. Do you cut it yourself?
Yes! I've always had bangs. It makes me a little nervous to leave them at the mercy of a hairdresser. Obviously, it'll grow back if cut too short, but it gives me an anxious look when it's a little shorter than how I like it – so I prefer to cut it myself. I stick to cutting my bangs only, and during the pandemic the lengths of my hair was deprived of a professional touch. That's why I try to moisturize my locks. It is such a big part of my routine. I apply the Sachajuan Shine Serum to the ends during the day, and use the Hair Repair in the shower. I have got to have F. Miller's organic hair oil, and I have a biweekly haircare routine where I would use the Leonor Greyl Orchid Mask or their hair oil.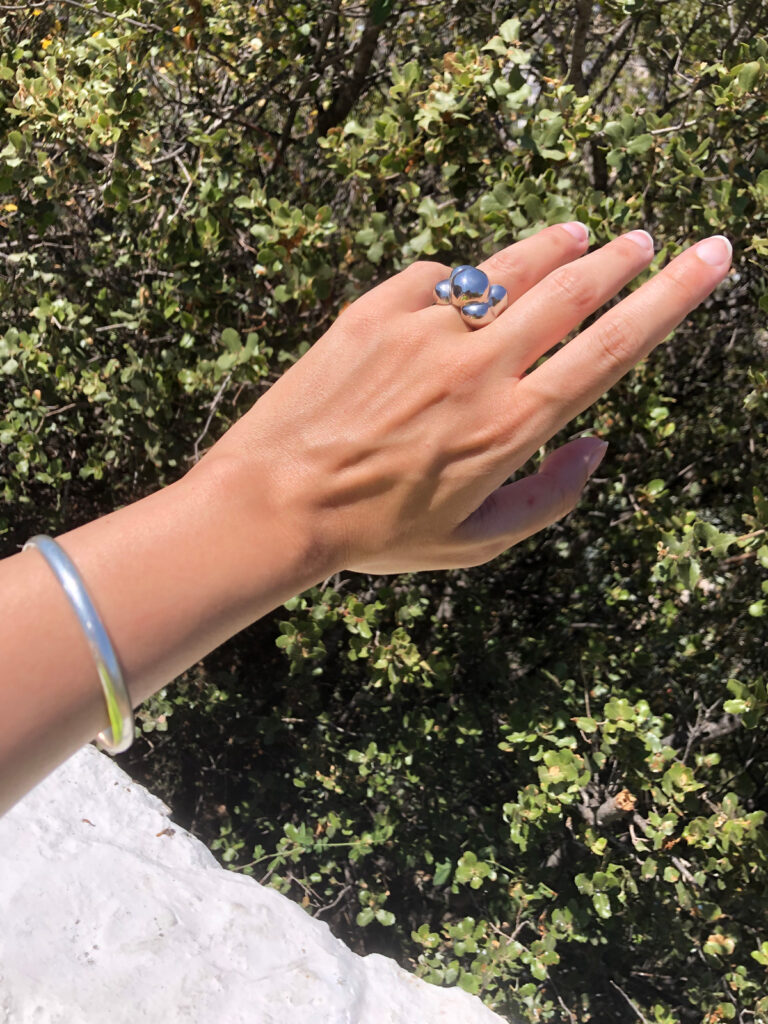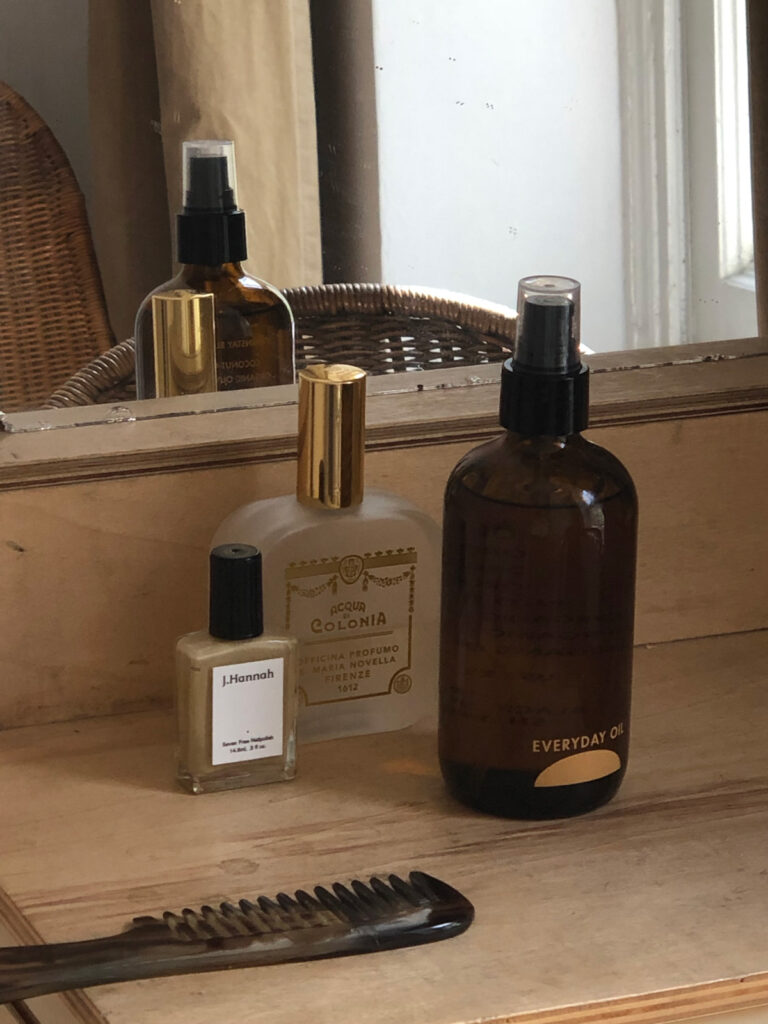 Ceramics, jewelry, or cakes; your creative process begins with the hands. Do you have any products or care routines for your hands and nails?
Clay is essentially nourishing, but constant contact with water is definitely corrosive for the nails. In the kitchen, I rub lemon on my cuticles when I can, and I always have the Féret rose balm for moisturizing. Working with my hands all the time, I don't get to keep my manicure for long, unfortunately. But whenever I want some color on them, I go for J.Hannah.
This or That
French beauty routine or Korean beauty routine
Jasmine or Roses
Hammam or Massage
Pin straight hair or Curly hair
Catherine Deneuve or Jeanne Moreau - Deneuve from Manon 70
Picnic by the sea or Picnic in flower fields both
Croissant or madeleines - Pain au chocolat and financier
Highlighter on cheekbones or Pink blush on the cheek
Long nails or Short nails