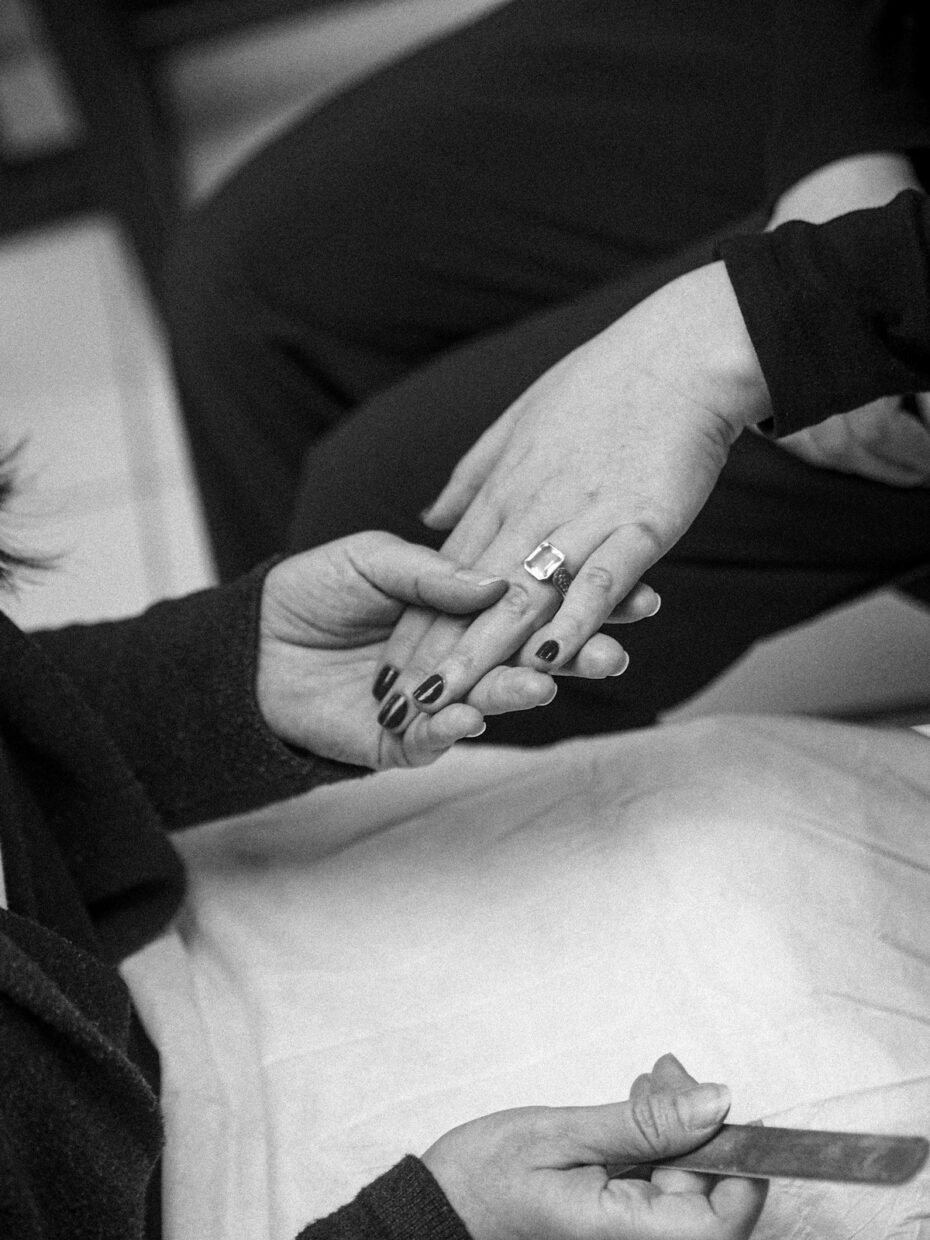 Figen Yazar, Vahdet Kuaför
Figen, Valerie Dayan's go-to person for mani-pedi, is an experienced gem of Nişantaşı.
Can you tell us about yourself?
My name is Figen Yazar. I've been in the industry for thirty-three years, and I truly love my job.
How did you get into the world of beauty and wellness?
My curiosity began with hair, ever since I started to enjoy experimenting with different colors and styles. When I landed my first job, along came nail polish. Then, makeup and all those eyeshadows! And that's how it all began.
So, you've always had a thing for colors…
Yes, I've always been a huge fan of colors, but also shaping the nails.
How did you move from hair to hands and feet?
Even though I was curious about hair, I ended up dropping it soon after. Giving people manicures, shaping their hands, and choosing the polish, that whole ritual felt more in tune with me. Yes, I said to myself, this should be my thing! Then along came eyebrows, which I absolutely love. I shaped and styled my eyebrows first; seeing how it changed my expression for the better pushed me to do more of this. I was always good at drawing; maybe that's why it came naturally to me.
So, there's also an artistic side to what you do.
I guess so. As I said, I love my job more and more every day.
What services do you provide?
Mostly mani-pedi and eyebrow styling.
Which of your services are you most confident in?
I think I'm good at all of them but I'd have to go with a manicure.
How's your manicure different from others?
I'm a full-on Scorpio, so it's usually all or nothing for me! What I do must either be the best, or I simply won't do it. I take care of every tiny detail when I'm doing a manicure.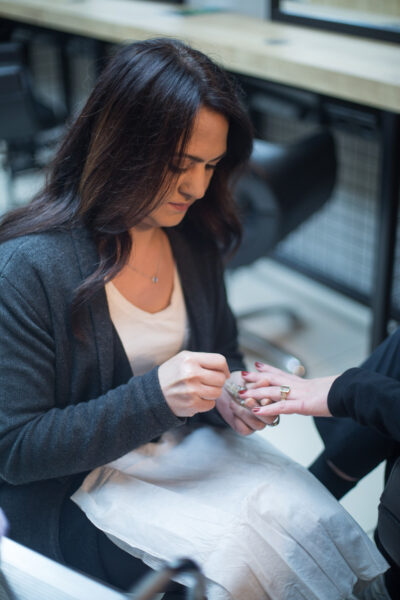 What's the best thing about working at a neighborhood salon?
Honestly, I think it's a friendly and heartwarming environment. I've been working at one for thirty-three years, so it figures!
How does it feel to have regulars, to touch the hands of the same people constantly?
That sense of trust that comes from regular customers is something else completely. I know them very well, and this makes them feel better, which in turn makes me feel better. On the other hand, I also like convincing a first-time customer.
Convincing them how?
For instance, they might say they want square-shaped nails but I let them know instantly that this wouldn't be the best choice for them. Thanks to my thirty-three years of experience, it's quite easy for me to figure out what would look the best on the customer, and I'm quite straightforward about it. They accept it right away! (Laughs)
I think there's unspoken confidence you instill in people?
Yes, and that confidence makes me very happy.
Any interesting stories from the past thirty-three years?
It was my first day at a new job and a customer walked in, saying she wanted her eyebrows done. She sat down and showed me a photo of what she wanted: I was utterly shocked! I moved my eyes from the photo to her, and then back to the photo. Her brows were very thin and short, but the ones in the photo were very thick and bushy. When she adamantly insisted on what she wanted, I finally told her I'm not in the brow transplant business. What a request!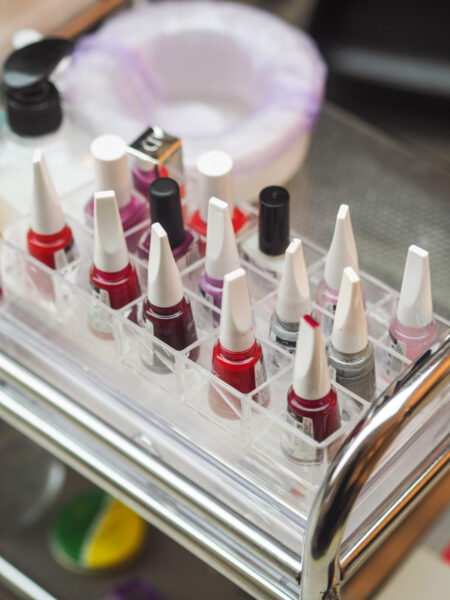 What would you recommend to young people who would like to take up this career?
They should be ambitious and patient. I have raised quite a few people; I'm proud and happy to see how successful they have grown to be. Willingness and endurance are crucial in this business. I've never given up once in thirty-three years, and I still love my job.
Have there been any changes in the way you work during the pandemic?
Of course, but not that much because we have always been quite meticulous about hygiene here. We did take extra measures just to be safe, and our customers were extra careful, too. Naturally, some were reluctant to visit us during the pandemic, but we haven't had any serious issues.
Has anything changed with the number of your customers?
There was a slight decline in customers, of course. The ones who were anxious felt better when they came to us, and they just kept on coming. We had an easier time than most, thanks to our regulars who put their trust in us.
Figen Yazar offers manicures, pedicures, eyebrow styling, and waxing services. During the writing of this article, she parted ways with Kuaför Vahdet and decided to continue her career as a freelancer. You can get in touch and make an appointment with her by sending an inquiry to [email protected].