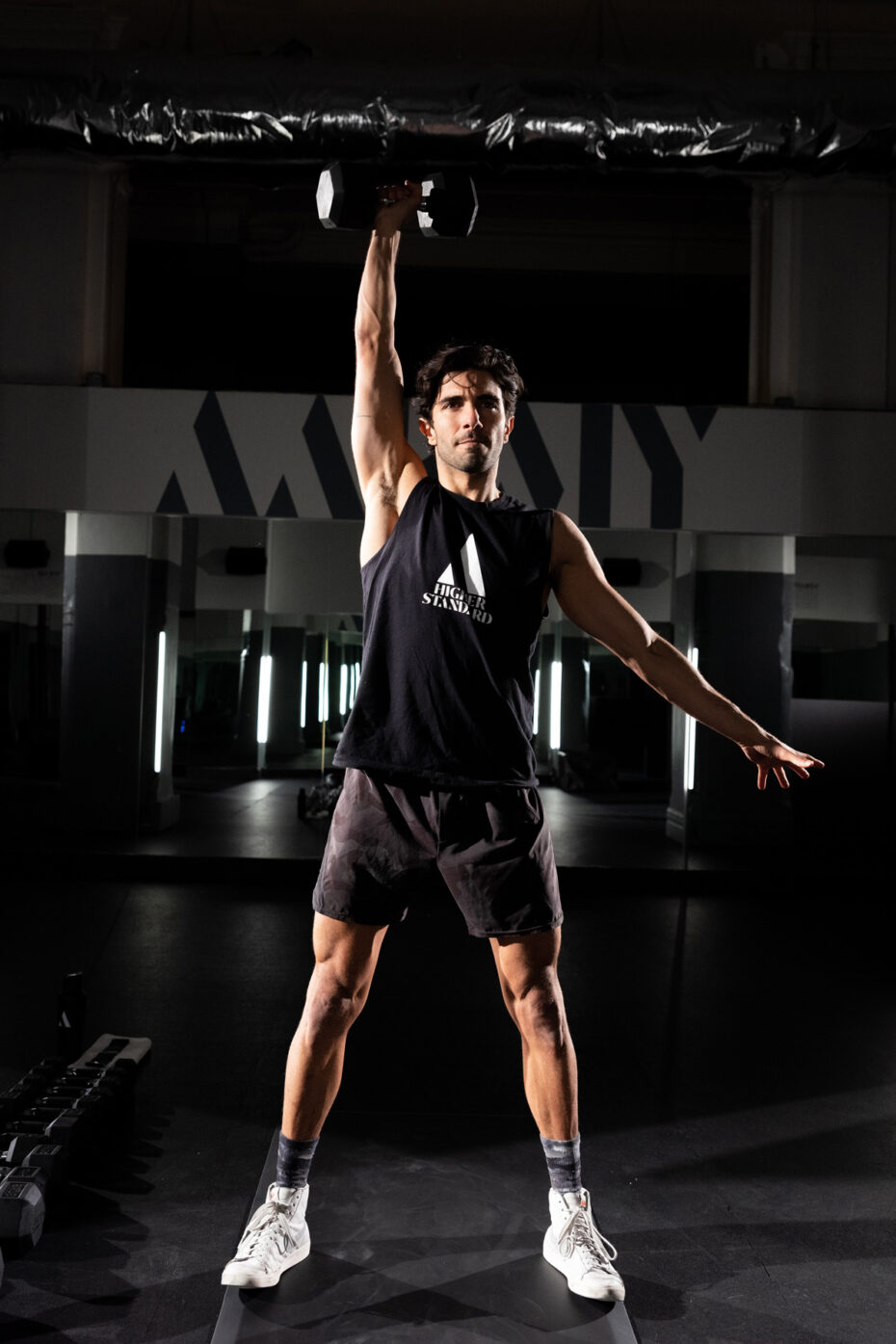 Fitness Pro Akın Akman Is Here To Share His Wellness Routine (and motivate us)
As a man who spends most of his life sweating, AARMY founder shares product favorites to keep his pores cleansed, dream destinations, motivational tips and a useful flaw.
Some people are born with the rare gift of knowing their career path, feeling no uncertainty in what they're born to do. Although they're extremely lucky, that extraordinary blessing always requires true dedication. In Akın Akman's case, his profession being a renowned fitness pro, the dedication comes with endless sweating – squat jumps, push-ups, and burpees, all things that might look physically impossible at first glance. What I know for a fact is that all this hard work and years of discipline is for one thing: To create a community of people who are confident and happy in and with their body, to inspire fitness novices and veterans to practice movement and change.
Akman's success as a fitness expert is no coincidence but a result of his uplifting energy and his many workouts that has left many, many, many people (it's OFFICIALLY an army of toned people: @AArmy) all over the world feeling elated, grateful and confident. (You don't need to visit the workout meccas in LA or NY or become a subscriber to his online boot camps, although I recommend doing so, to feel that AArmy spirit. Even a few minutes on his IG will trigger the workout angels in you.
Akman is here at Wonderflaw to sprinkle us with some of that motivation, and to share his bathroom essentials with us that keep his body cleansed, hydrated, and his seriously lush hair intact.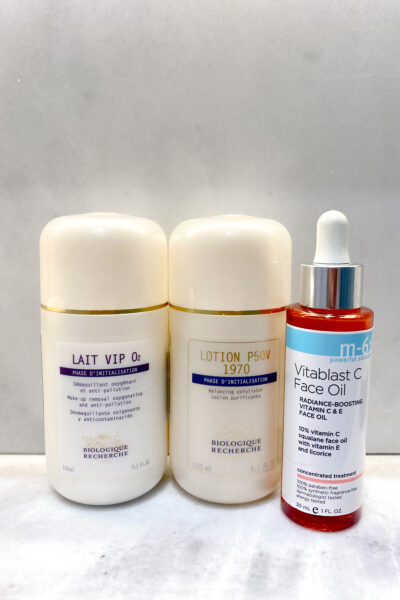 Do you take care of your skin after a long day of working out?
I like to rinse with Biologique Recherche and use M-61 Hydroboost Face Oil in the morning and night. I use coconut oil for my body.
What are some beauty products that are always in your bathroom?
The M-61 Face Oil. I just started using the Le Labo Shampoo and Conditioner and I love their Scrub shampoo with basil and black sea salt. I massage it in until it dissolves. And I love their body wash, too.
You've always had exceptionally glossy and pretty hair. What are your must-have products for hair care?
Le Labo hair products + Coconut Oil after I shampoo.
Any beauty regrets?
I used to wash my face too often…
What sunscreens do you use when you're exercising outside?
I use Supergoop!
I saw that you recently did a whole new house/bathroom. What are some must-haves in a bathroom for you? How did you decide on a design?
I like natural products for my body and face but I also look at scents and branding; how a product aesthetically fits in my bathroom is important to me. The black and white marble aesthetic was inspired by my family house from when we were growing up.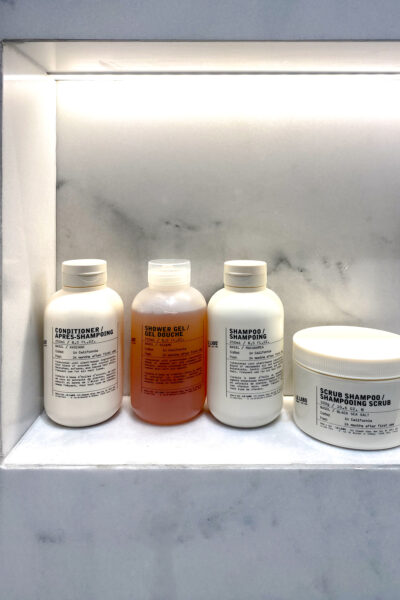 You probably shower way more than the rest of us on a normal day. What are some of your shower essentials?
Le Labo at the moment + Grown Alchemist Body Cleanser + Aesop Body Wash + Beautycounter Citrus Mimosa Body Wash.
What is something you do to feel good when you need a little push, other than working out?
Spending time with my family and I also read a lot.
What is your tip for people who can't find the discipline to work out while at home?
Change your narrative and just start applying new habits.
If you were to say one sentence to convince someone to start working out?
Take control. + see above!
What are some things you do after a tough workout to relax your muscles?
Foam roll, also I'm really into using a vibrating foam roller and a lacrosse ball for a self-myofascial release. Plus, ice baths and an occasional PT massage.
What are some of your favorite wellness destinations?
Çesme, Turkey, and any place we go for AARMY retreats.
What is your favorite flaw?
I like that I can zone out.
What do you like to indulge yourself with?
Ice cream and I don't change my workout routine afterwards.
What does your ideal breakfast consist of?
Currently, it's eggs and toasted everything bagel with vegan cream cheese.
Do you have superfoods that you love adding to your wellness routine, and why?
I'm all for trying new superfoods. I add them to my routine to see if it enhances my performance in any way for self-research purposes.
Do you have a favorite running route back in Izmir?
I love running on the dirt road behind Altin Yunus that connects to Boyalık Beach.
If you had to stop working out for one whole week, how would you spend it?
I would go to Çeşme to be with my family.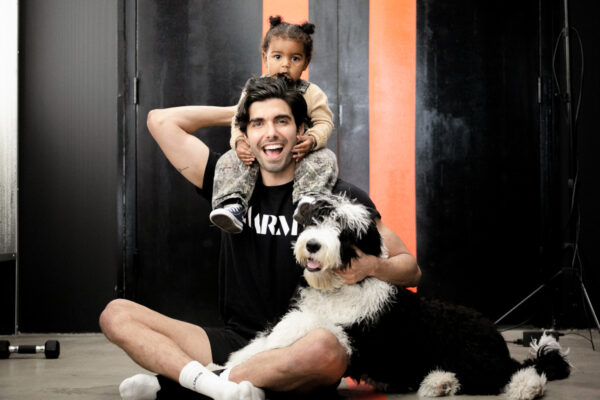 Any funny moments when working out with your family?
When I am in Çeşme in the summer, my family wakes me up and forces me to coach a bootcamp for them. 5 minutes in, one by one, they start wandering off. (eg: One goes to the kitchen, the other goes back to reading the newspaper and another goes on a run by the beach…) So it's like why did you wake me up at 6 am on vacation? But I love it.