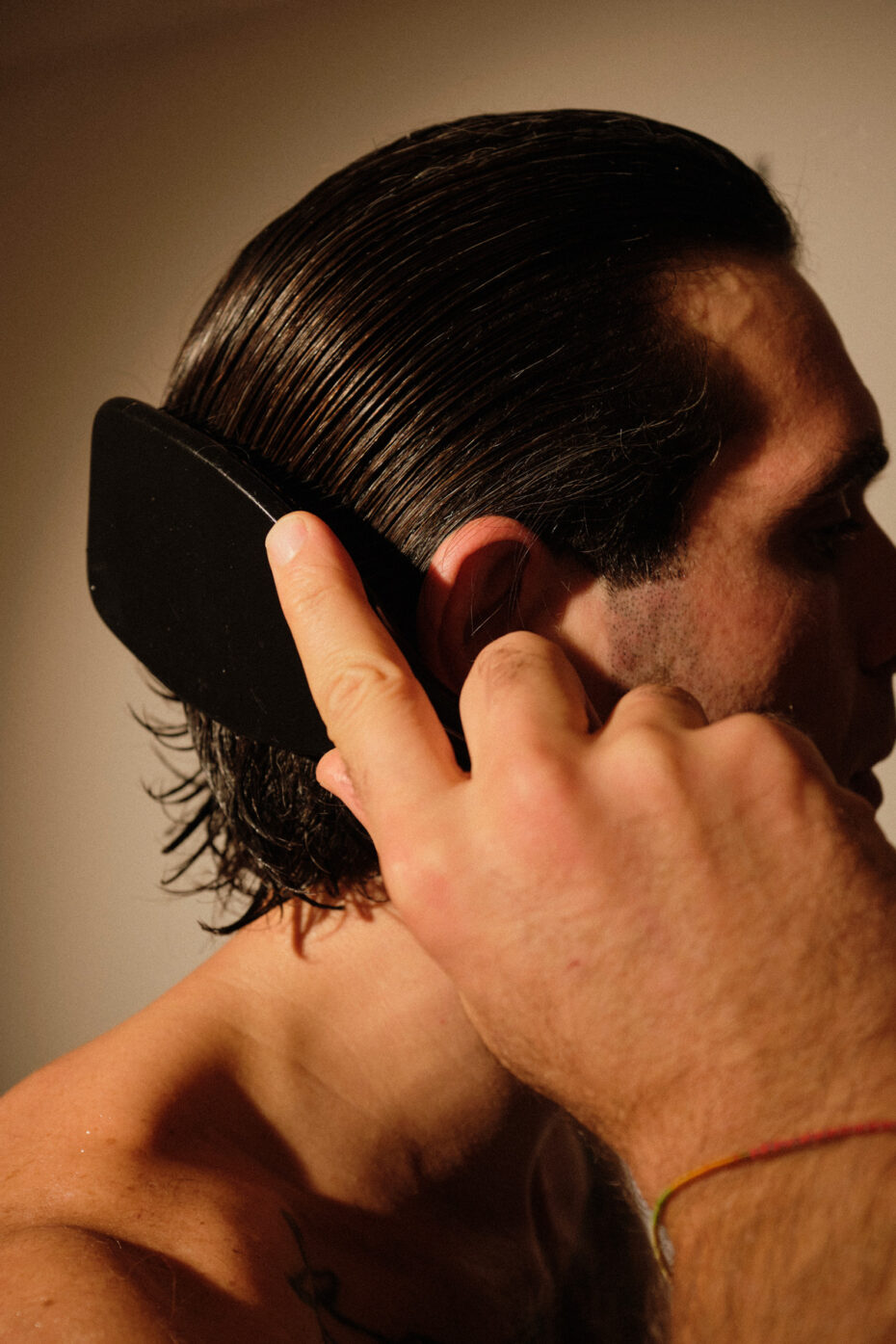 Mane Tame Game
Tips on keeping your hair frizz and grease-free.
Having good hair days should be an Olympic sport. It might be easy for some, but it requires work for us mortals and non-mermaids. It gets even harder if you live in a humid place and your hair is prone to frizz. Here are a couple of tips to keep your baby hairs in place without getting your mane greasy.
Dry oils are pretty useful when it comes to versatility. You can use most dry oils on your body and hair. Nuxe Huile Prodigieuse or Morrocanoil Treatment Original is always a good call if your main concern is getting those baby hairs in place. A little goes a long way with these oils so one or two sprays will probably be enough for you. I'd like to apply it on damp hair, focusing on the ends first and then putting the remains on baby hair strands.
If you're into more natural products, you can also use organic cold-pressed coconut oil in the same fashion. However, make sure not to get any of that oil on your face, as coconut oil is known to be comedogenic. Also, be careful if you have hair on the thinner side, this routine might be too heavy for you. I have very thick and very dry hair so I get away with using it on my ends and top of my hair (not the roots, though). There's another option if you have no time for your hair, for example, in the mornings when you're getting ready. I've done this many times myself. While applying your skincare, you can put the remains of your moisturizer on your hair. It takes less than a minute, however, this should be your last resort; for those times when you have no other choice and no extra time.
If you have thick hair, it probably gets really frizzy after a shower. You can apply your dry oil routine and then for an extra precaution, try braiding and then blow-drying your hair for a more wavy look.
For some, one product might not be enough to tame it, you might need to mix a couple of different products and make your hair-taming cocktail. For example, you can first use something nourishing, like the David Mallett Hair Serum, and then take care of flyaways with Briogeo Farewell Frizz Rosarco Milk Leave-In Conditioning Spray. For more options, you can take a look at our suggestions below.