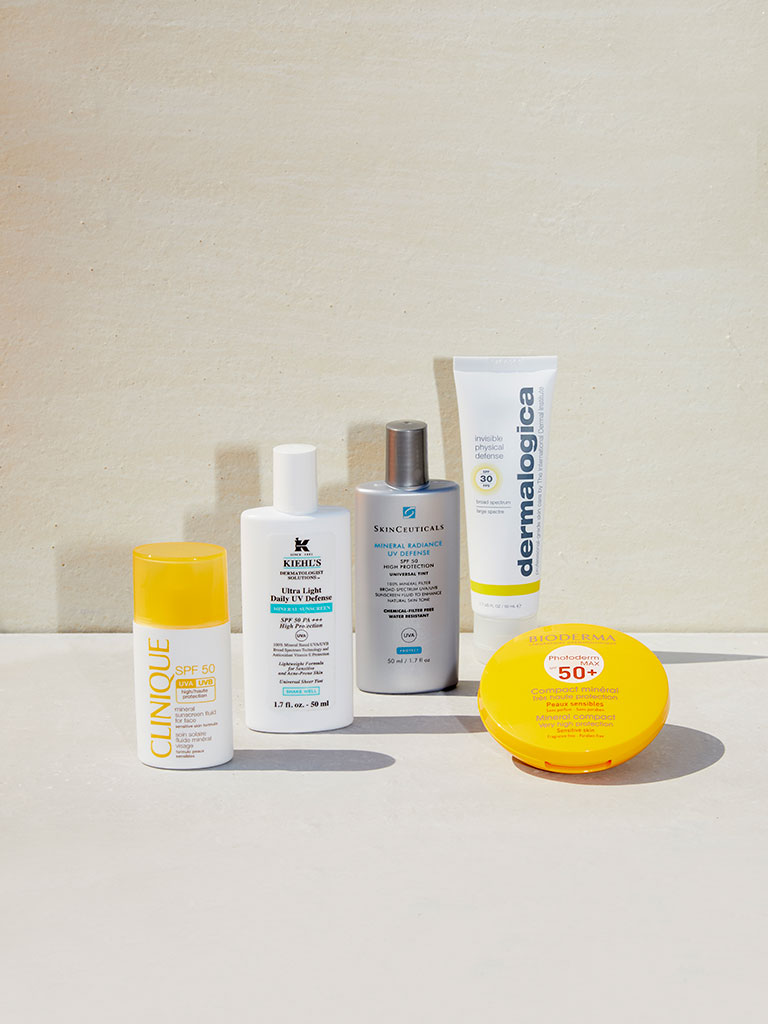 Mineral Sunscreens For All Seasons
Right back at you, sun! Here are our 5 for mineral sunscreen picks that reflect harmful rays off of skin's surface. Not just for summer, but for year-round use.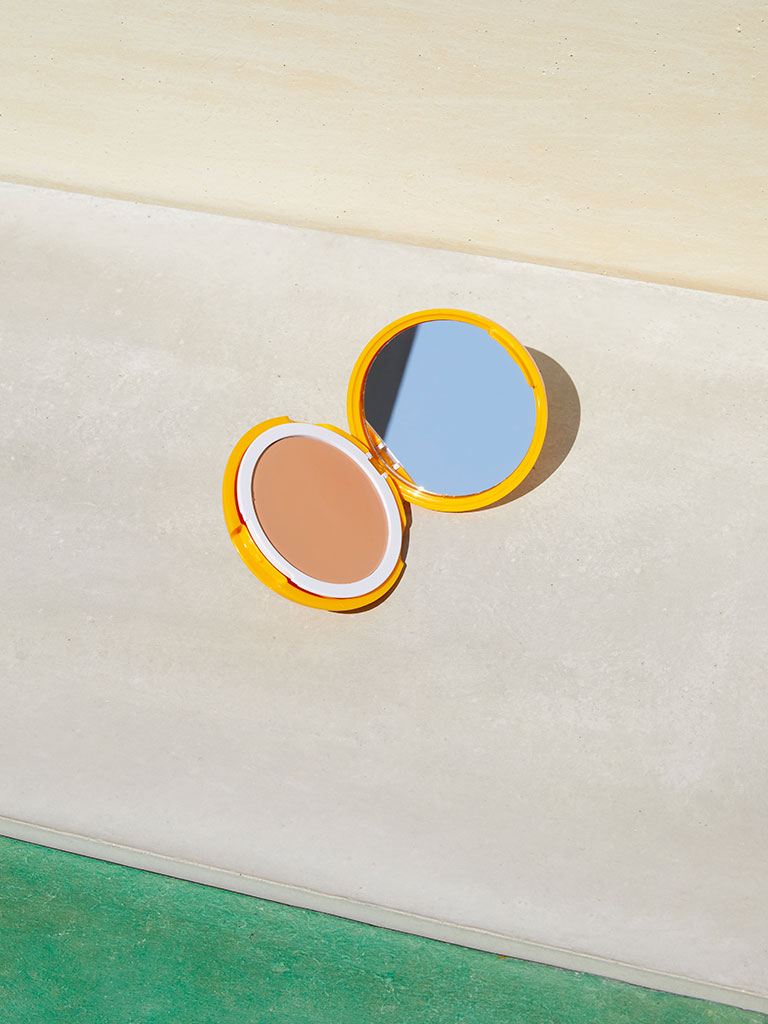 Bioderma Photoderm MAX Compact Light SPF 50+
The first reason we love this mineral compact sunscreen is its ability to function as a heavy-duty foundation/concealer. This is especially good news for people with dark spots and freckles because hiding them from the sun prevents the spots from getting any bigger.
The second reason is quite straightforward: Its spill-proof nature. Carry it around without worrying about a possible mess in your bag. The smart coverage protects against UVA and UVB rays with titanium dioxide and zinc oxide. Bioderma recommends it for dry skins, but the formula is non-comedogenic, therefore also works for normal and oily skins. Make sure to reapply every two hours during the day.
10 gr 269,50 TL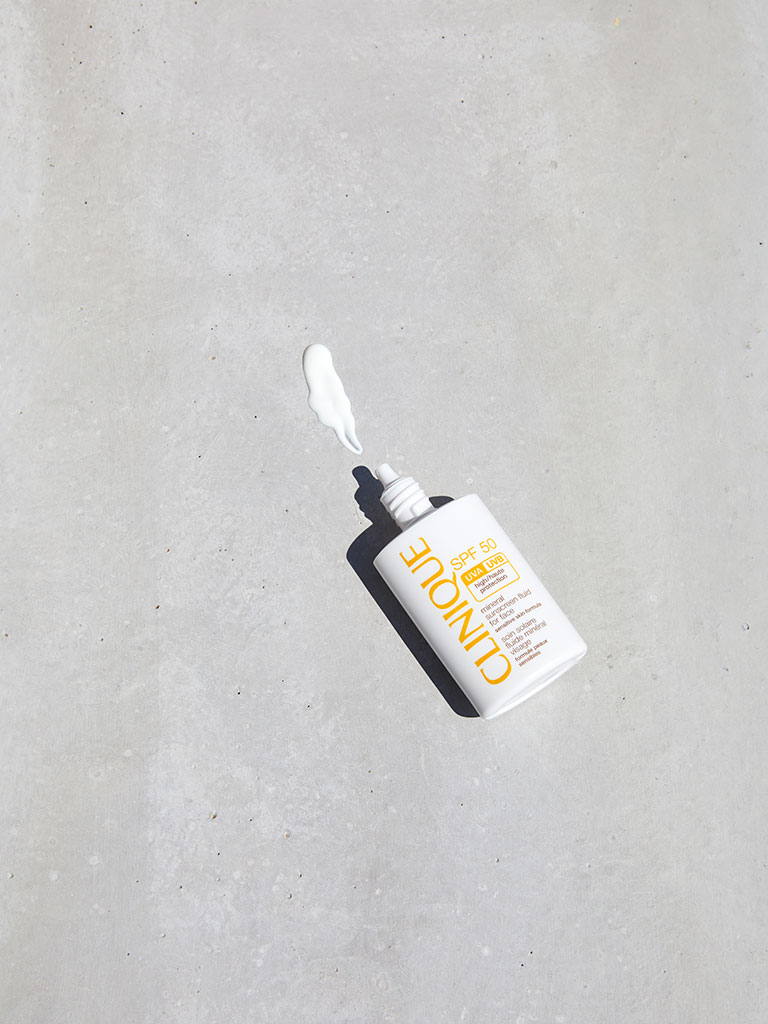 Clinique SPF 50 Mineral Sunscreen Fluid For Face
Its purse-friendly, small size is a big incentive to carry it around during the day. It's fine-textured and is free of essential oils, fragrance, and alcohol, making it a suitable option for sensitive skins. The UVB and UVA protection derives from the zinc oxide and titanium dioxide in the ingredients list.
Don't forget to shake before use.
30 ml 315 TL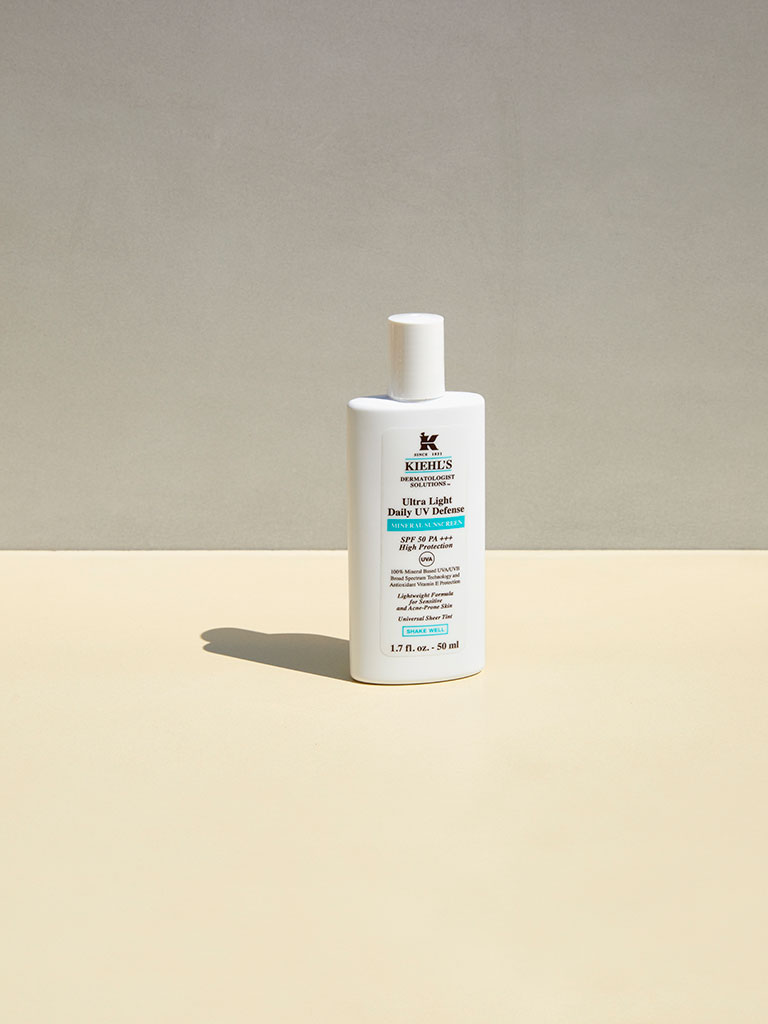 Kiehl's Ultra Light Daily UV Defense Mineral Sunscreen SPF 50 PA+++
Developed for sensitive and acne-prone skins, this effective and protective liquid contains the power of titanium dioxide. The tocopherol on the ingredient list, a fancy word for Vitamin E, is not only an antioxidant but also a smart component that prevents sun aging. The PA+++ sign you will notice on the bottle simply shows that it's a wide-spectrum product, protecting against both UVA and UVB rays. One of our favorites from Kiehl's.
Don't forget to shake before use.
50 ml 620 TL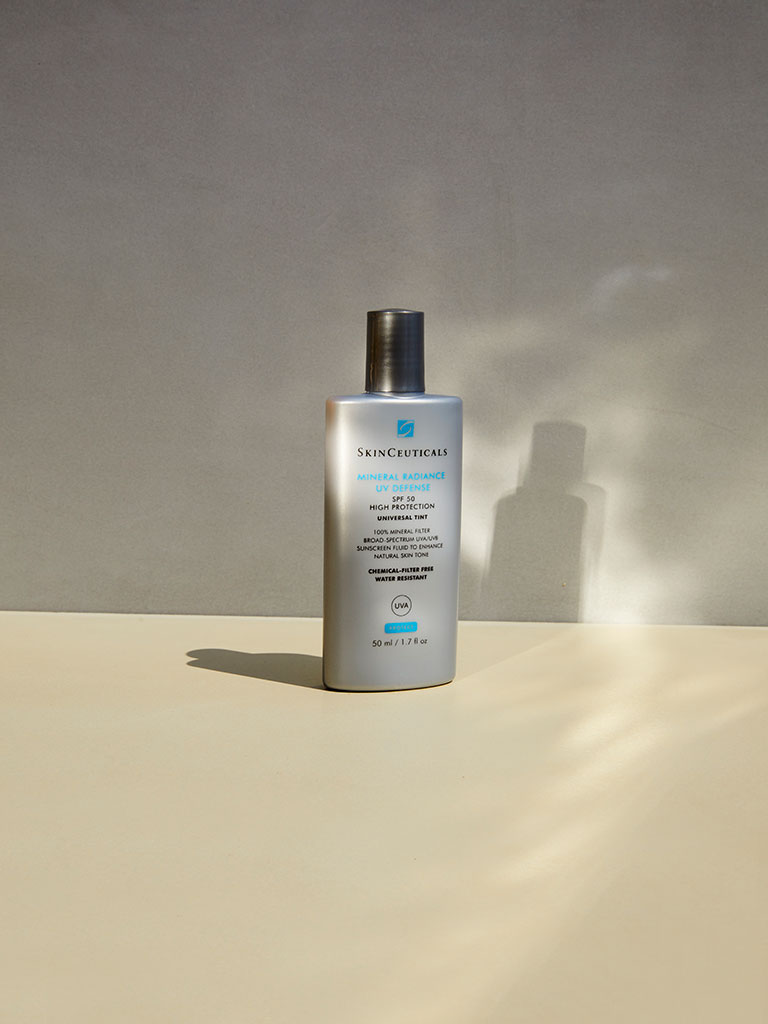 Skinceuticals Mineral Radiance UV Defense SPF 50
A wonderful alternative for summer days with its water and perspiration resistance. This one's wide-spectrum protection, thanks to titanium dioxide and its shade works on all skin tones. If you're someone that prefers light coverage, this can multitask as one, or as a primer under makeup. It's free of essential oils, fragrances, and alcohol, making it suitable for reactive skins and/or for use after cosmetic treatments.
Don't forget to shake before use.
50 ml 1008 TL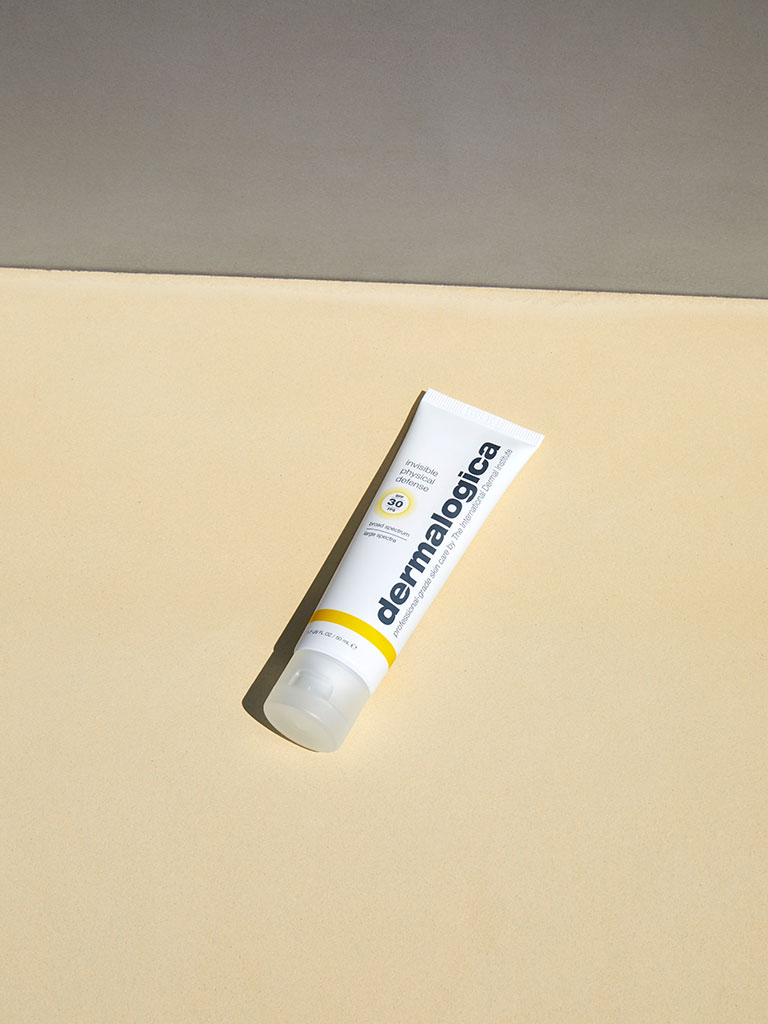 Dermalogica Invisible Physical Defense SPF 30
A shining star among sunscreens and not just mineral ones with its easily absorbed, "invisible" texture. This cream contains zinc oxide and offers protection against UVA, UVB, and blue light. Other ingredients include four antioxidant components, one of which is green tea, as well as anti-inflammatory bioactive fungi complex, and hyaluronic acid. Suitable for all skin types. We find it to be a comfortable layer under makeup.
50 ml 820 TL