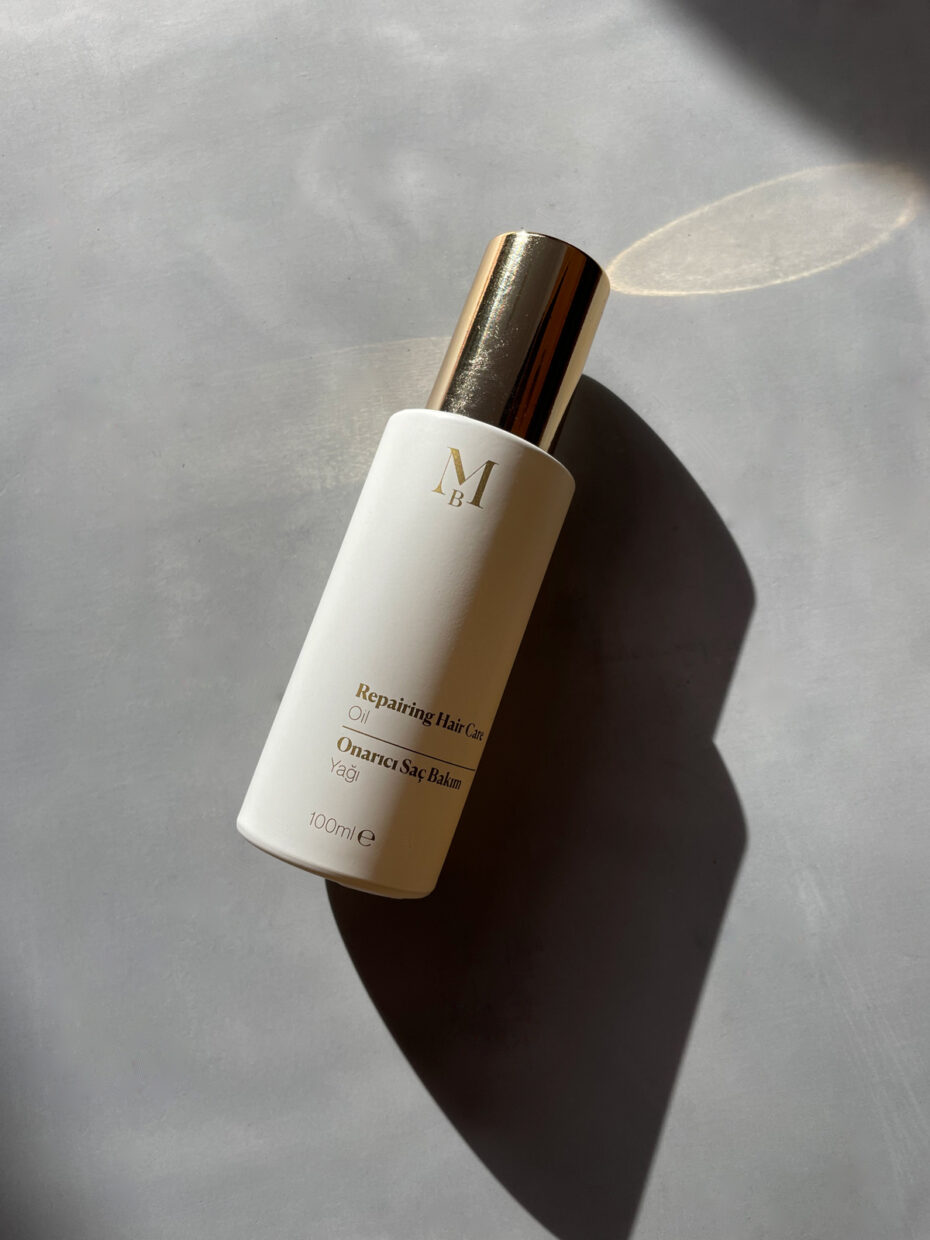 Misbahçe Repairing Hair Care Oil
Who? Başak Ulubilgen

For how long? 3 months
The story of how I met my favorite hair oil took place at the very desk I'm writing this piece, Wonderflaw HQ. I've always had very, VERY dry hair. Let's start by admitting that I've always been pretty lazy when it comes to my routine: Wash with shampoo and apply a dash of conditioner, brush and blow dry (this step takes ages during winter), maybe use some coconut oil for extra hydration – that's literally it for me. Yet, I'm constantly complaining about why my long, thick dark brown strands are too dry and lifeless… So, what I'm trying to say is, when it comes to my hair, I've always been on the lookout for a one-and-done type of product. This Tried & Tested is about that one multitasking product that has made a significant difference in my hair history, and I have Valerie, our editor-in-chief to thank for it.
After hearing my discontentment with my dull dry hair, she recommended an oil from a Turkish brand, Misbahçe. It's a brand she uses often in her routine, as Valerie is a fan of natural ingredients that have been put into efficient use with the aid of technology. What I personally like the most about Repairing Hair Care Oil is that even though it's an oil, I don't notice any greasy residue after using it. It has argan and mastic oils that aim to repair hair strands damaged by heat and/or dyeing. The formula also contains sweet almond, rosemary, clary sage, patchouli, lavender, vanilla, ylang-ylang, and olive oils, which help with the deep nourishment and hydration every dry hair needs. The combination of these ingredients give the hair oil an earthy scent, which is definitely a plus for me.
One thing to note is that its consistency is on the heavier side, which makes it more suitable for dry and damaged hair types. I use it while my hair is still damp, starting from the scalp, all the way down to the ends. I use two pumps for my entire hair, but I assume one would be enough for normal hair types. An extra half pump helps tame my baby hairs and flyaways, which tend to get out of control during fall and winter months. Yes, this is a heavy duty oil that can tackle frizzy hair, too. What's more is that the oil's made up of all-natural ingredients. My hair's finally tamed down, and has a softer and healthy texture without almost no extra effort.
What do you want Wonderflaw editors to try out next?