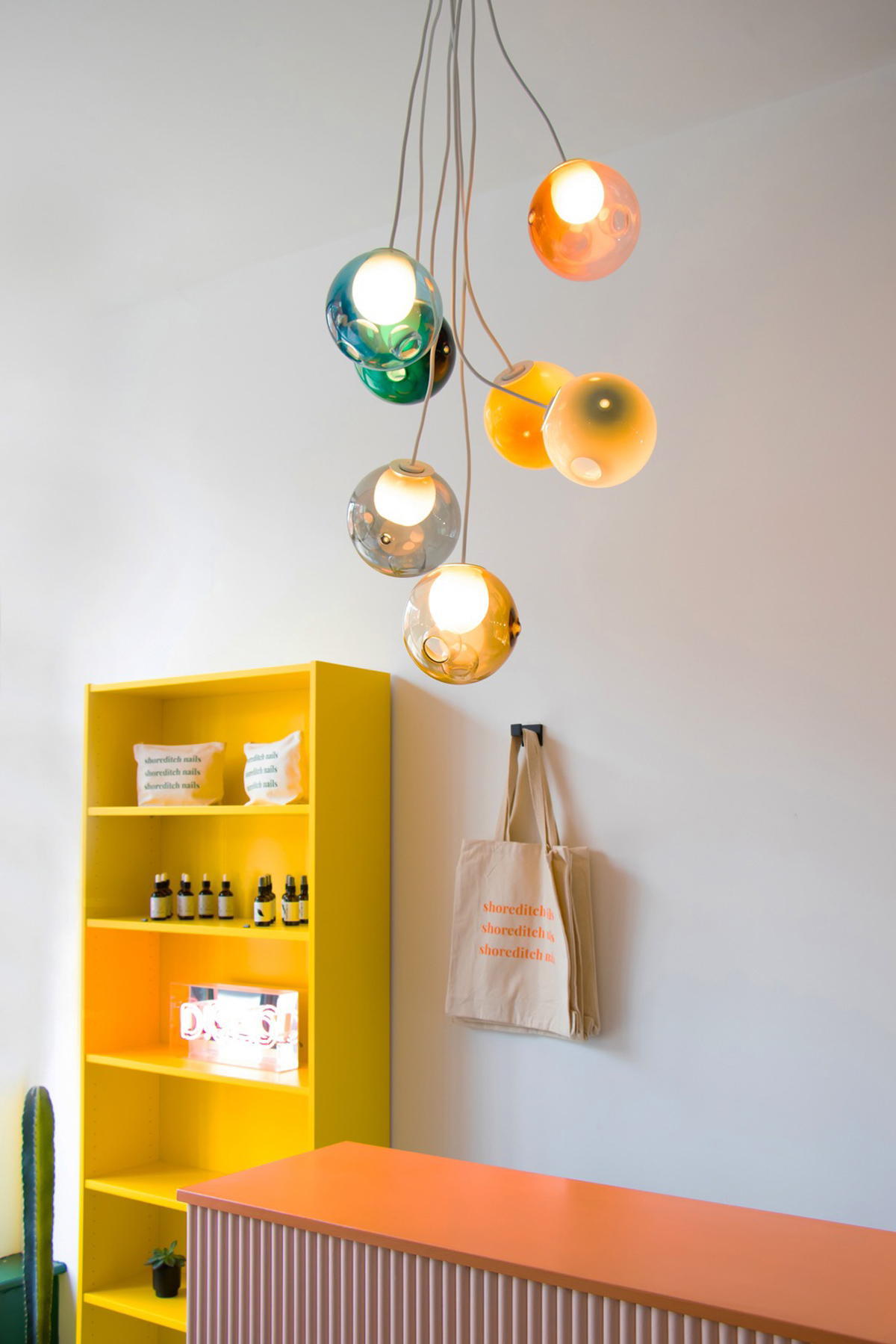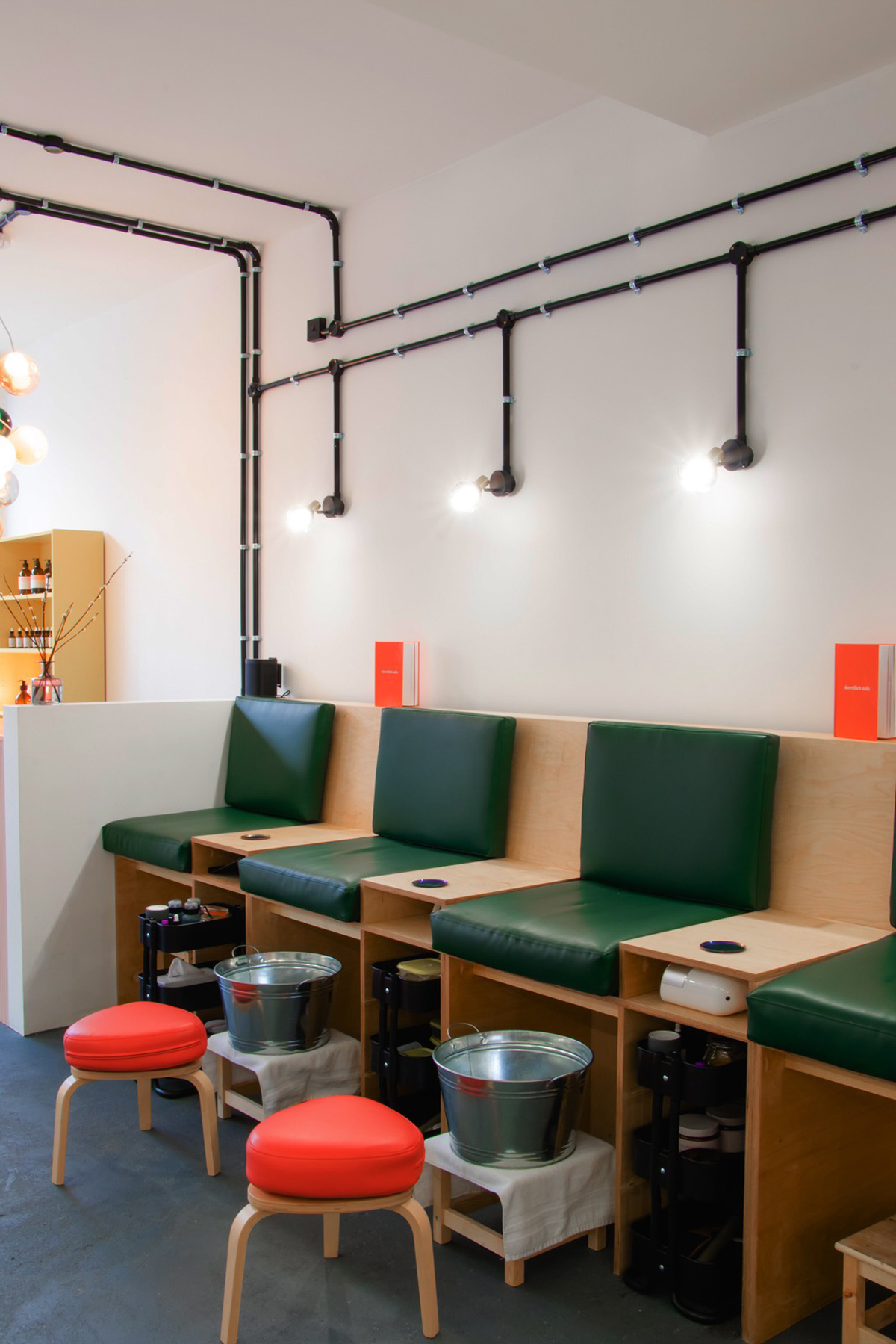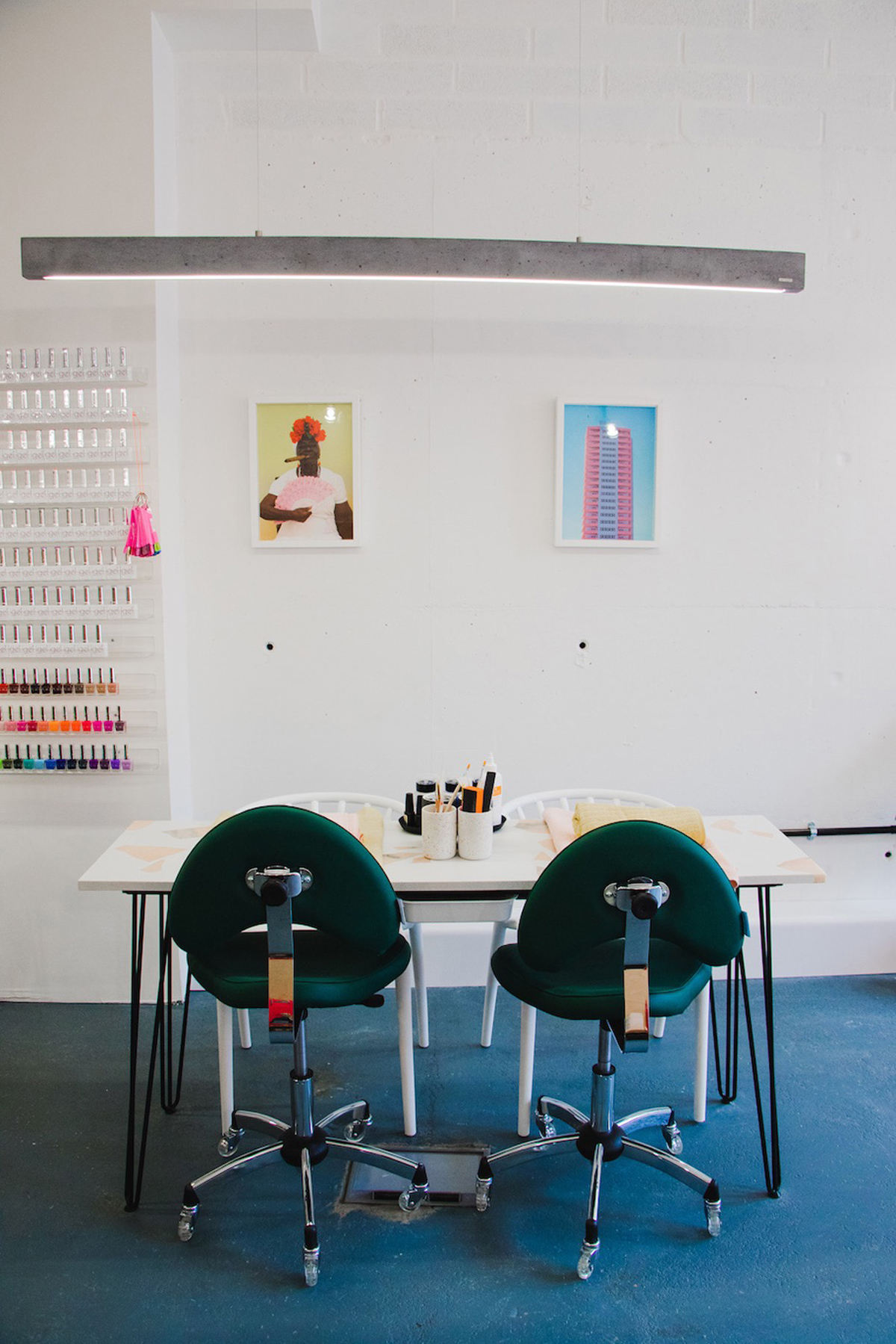 Shoreditch Nails, London
An East London nail art studio that lures even the most conventional tastes.
Regulars of this 'good nails all year round' club are familiar with the first cozy outpost on Boundary Street, a stone's throw away from Shoreditch House — ideal for squeezing in a mani-pedi session before Saturday night plans. Founder Tina Michael has turned the East London favorite into one of London's top ten nail salons where you can switch off and just contemplate whether to go for blue or bordeaux. Shoreditch Nails is renowned primarily for their intricate nail art that converts even the most conservative hands into adorning smileys and half moons. From the bolder neon flames to subtle daisies and pastel dots, they're happy to carry out your designs, so give it a go for an uplifting look down at your hands while typing away on a Monday.
Wondertip: Call your friends for a catch-up at the newer and grander Dalston location, which involves disco balls and a built-in bar for those short on time. Or try their eco-friendly, vegan, and cruelty-free polish line, named after beloved spots in the city like Angel (iridescent pink) and Regent's Canal (sky blue), or my classic winter favorite in red wine hues, Brick Lane.
12 Cleeve Workshops, Boundary Street
@shoreditchnails