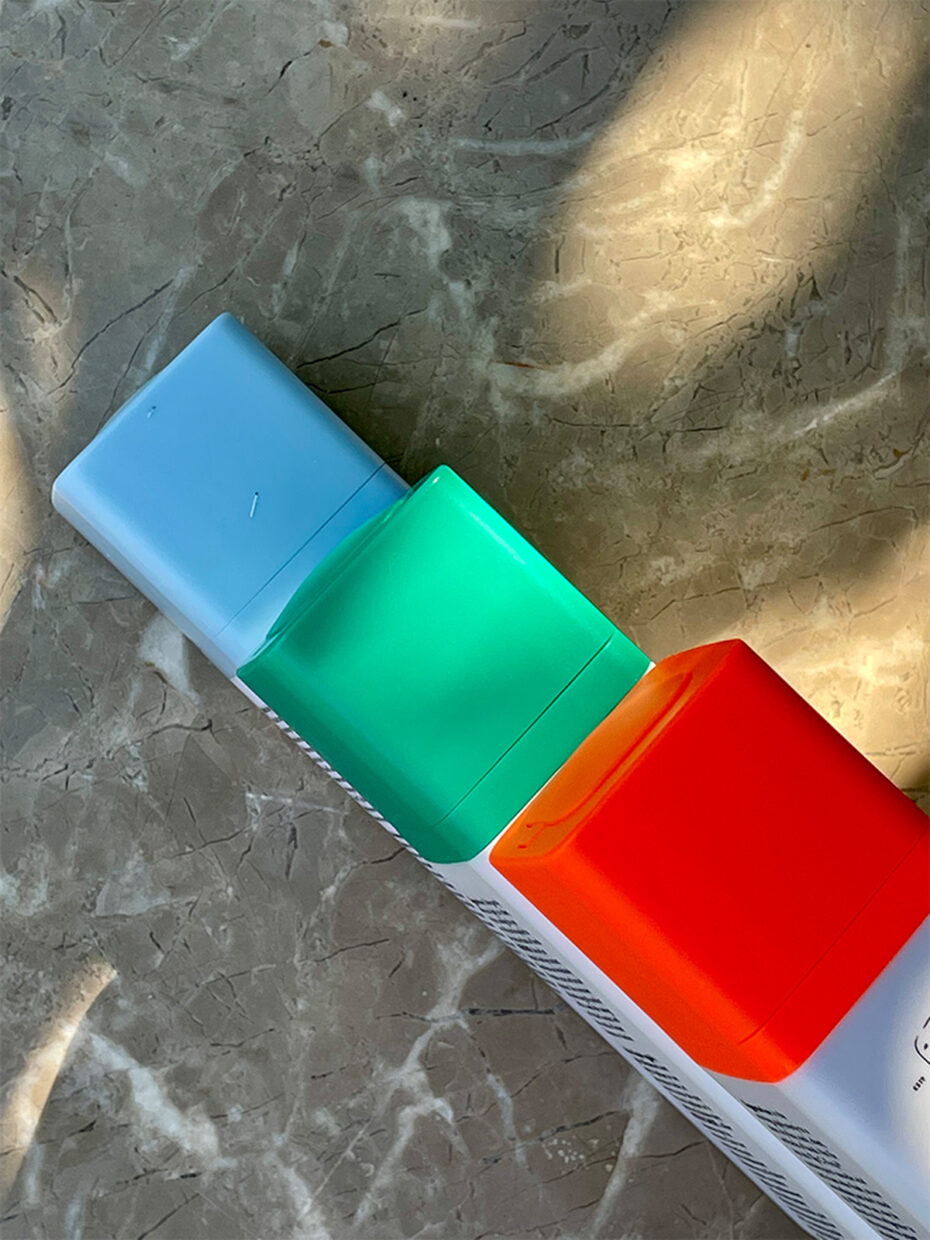 The Beauty Mogul That Skips Foundation (But Never Her Workout)
Drunk Elephant founder Tiffany Masterson on her feel-good rituals, skincare must-haves, and why you're not going to find her using a "beautifying" filter on social media.
Tiffany Masterson is a rare gem in the endless universe of beauty. In a moment when "clean" brands started to grow by mitosis, she created one that A) is aligned with her ideals of beauty and skincare, B) has distinctive packaging that has influenced the industry, and C) has iconic products in a very short amount of time (hi there, Protini), D) knows how to have fun, E) got acquired by a major beauty conglomerate with a very, very successful deal, F) is here to stay. But what I love the most about her is that, even though Drunk Elephant is not the indie brand it once was, Masterson stuck true to her core values in terms of creating the best product possible without sacrificing safety, as well as her transparent understanding of beauty. Yes – Masterson is a master of contemporary skincare and I am hugely inspired by her ideas, entrepreneurial spirit, belief in honest skincare rituals, and modesty. She's also a mom that still listens to her own mom's beauty advice. It turns out that the globally-acclaimed beauty mogul is just like us.
Here at Wonderflaw, we like to believe that beauty companies and products exist for the sole purpose of making us feel good. What are some of the feel-good characteristics that Drunk Elephant embodies?
The philosophy first and foremost, the happy culture, our honesty, and transparency with the consumer, our customer-centric approach, and the efficacious formulas. There is a lot about Drunk Elephant that is reflective of me personally and how I approach life in general. Like me, the formulations work hard, but there's also a not-as-serious side and that's where the whimsy and bright, happy colors come in. I don't take myself too seriously and neither does Drunk Elephant but we both get the job done.
What definition does beauty have in the world of Drunk Elephant?
Beauty to me can be both natural and man-made but needs to be honest, high-quality, and done with integrity. Transparency is beauty.
Is there a way to shop "clean" without stressing out about doing the wrong thing?
All skin needs the same vitamins, actives, and nutrients, so forget about skin "types". As long as you avoid the Suspicious 6 – Essential Oils, Silicones, Drying Alcohol, SLS, Chemical Screens, and Fragrances/Dyes – your skin will understand and use what you give it and it will thrive and stay balanced.
What does your everyday skincare routine look like?
In the morning I rinse my face with water or a little E-Race Milki Micellar water just to refresh. Then I'll make a skincare smoothie of B-Hydra, C-Firma Fresh, Protini Polypeptide Cream, Marula Oil, and a drop of D-Bronzi for warmth and vitamins… I mix them all in the palm of my hand and apply, then top it off with Umbra Sheer for physical SPF protection.
At night I cleanse with Slaai Makeup-Melting Butter Cleanser if I'm wearing eye makeup, or Beste No. 9 Jelly Cleanser if not. Then I apply a mix of TLC Framboos Glycolic Night Serum, Protini Polypeptide Cream, F-Balm, and our Virgin Marula Luxury Facial Oil. I always customize based on my skin's mood. Some days are dryer than others, so I listen to my skin in terms of how much and which moisturizer I choose.
What are active ingredients that should be parts of most, if not all, skin routines?
Through all of the research, I did when I was coming up with the philosophy for Drunk Elephant, I concluded that there are six things that people need to be doing or using daily. (1) Cleansing their skin without stripping it, (2) applying a well-formulated Vitamin C, (3) applying physical sunscreen, (4) using a gentle, but effective chemical exfoliation, (5) moisturizing with a pure oil-based moisturizer, and finally, (6) physically, but gently, exfoliating their skin to remove the dead skin cells that have loosened overnight.

What's something in your routine that makes you feel good every single time?
Working out is a form of self-care for me that improves my physical well-being. Exercise for me is also clarity, it makes me feel like I can focus.
Is there a beauty tip that has been passed on from previous generations that is a permanent part of your routine?
Skip the foundation. My Mom never allowed me to wear it when I was growing up and I believe that's a big part of why I never had to.
It was a busy, productive day at work and you are finally home. How do you unwind?
I'll make dinner for my family, take a bath, get in cozy pajamas, light a candle and watch a murder mystery.
The hashtag Bare With Us is a big part of the Drunk Elephant universe. What is your stance on filters and retouching in the modern world?
I don't like them. I've used them, but I wish they didn't exist. It sets our children up to believe they can't live up to a certain standard that's been set by something that's not real. They're bad for everyone, not just kids.