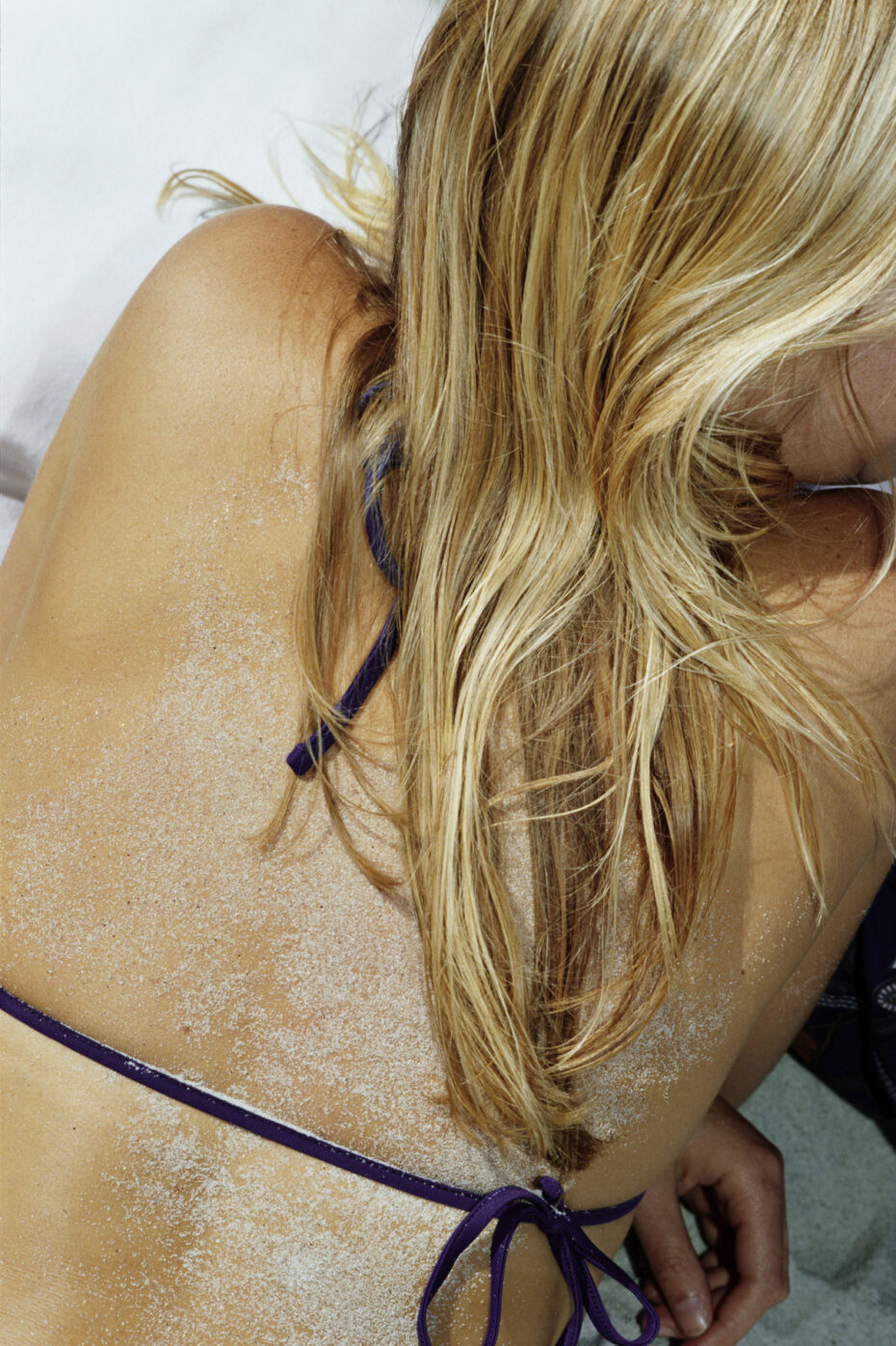 This Routine Will Bring Your Colored Hair Back To Life
Even if you've never dyed your hair, autumn is the perfect time to give your post-summer hair locks some love.
Getting my hair dyed was one of the most drastic decisions I've made in my 26-year life. Whenever my friends talked about getting their hair dyed, I'd always be the annoying one constantly warning them about the burdensome aftercare. Yet, one day, I found myself sitting at the comfortable chairs of my usual hair salon, waiting my turn to get my hair dyed. I can explain: At first, I was totally unbothered by my new gray strands, but after seeing myself in photos and not feeling quite so happy about what I saw, I decided to get them camouflaged professionally. Once the anxious wait of the whole process was over, I was very content with my new color and loved the person I saw in the mirror. But – incoming drama queen – I did burst into actual tears when I realized my ends were now parched. I've always heard of people that have had a hard time hydrating their dyed hair, and that the locks would often get tangled while brushing, but experiencing it firsthand was something else. My usual haircare routine was insufficient for Ebru's Hair 2.0, so I decided to curate a new one to give my hair some extra love. The entire breakdown below is for those who are obsessed with having shiny, hydrated, and healthy hair as much as I do.
In the shower, I use the shampoo and conditioner from the Garnier Ultimate Blends Nourishing Coconut Milk & Macadamia line, which has been one of my recent favorites. However, the *true* care starts after the shower: I gently absorb the excess water with a towel and brush it with a Tangle Teezer. Then, I apply the Urban Care Biotin & Caffeine hair tonic on my scalp – it is also quite effective against hair loss. And no, this serum is water-based, so it doesn't get the scalp/hair oily.
Next up is Drone-Targeted Hair Keratin Serum from The Fair, an up-and-coming Turkish brand. Normally, keratin serums aren't supposed to be applied on the scalp, and gloves are recommended when applying them on the hair ends. However, you can use this serum on your scalp; it has passed with flying colors in hair-end repair. It has a minimal ingredients list with Phyto-keratin and botanics, including gentian, plantain, common hops, and horsetails.
I let the keratin serum sit for around 15 minutes. Then, I lock in the moisture of my hair ends with a bit of my go-to no-rinse conditioner, Aveda Botanical Repair Strengthening Leave-In Treatment. Aveda is one of the brands that always come to my rescue in S.O.S. hair situations; I love that there are no silicones in the formulations. This specific formula has avocado oil, sacha inchi, tocopherol, and glycerin. Afterward, I let my hair air dry for a short while before completely drying and styling it with Revlon One-Step Hair Dryer's minimum heat setting.
Finally, I take whatever hair oil I have lying around and warm it in my palms, and softly brush my hands over my hair to avoid any post-styling frizz. The Body Shop Grapeseed Glossing Serum is one of the good ones and does wonders for my strands.
Another life saver tip is to carry a small wooden brush in your bag: a super practical solution for whenever my hair gets tangled up or frizzed out. Whether it's dyed or not, giving your hair a little attention goes a long way.