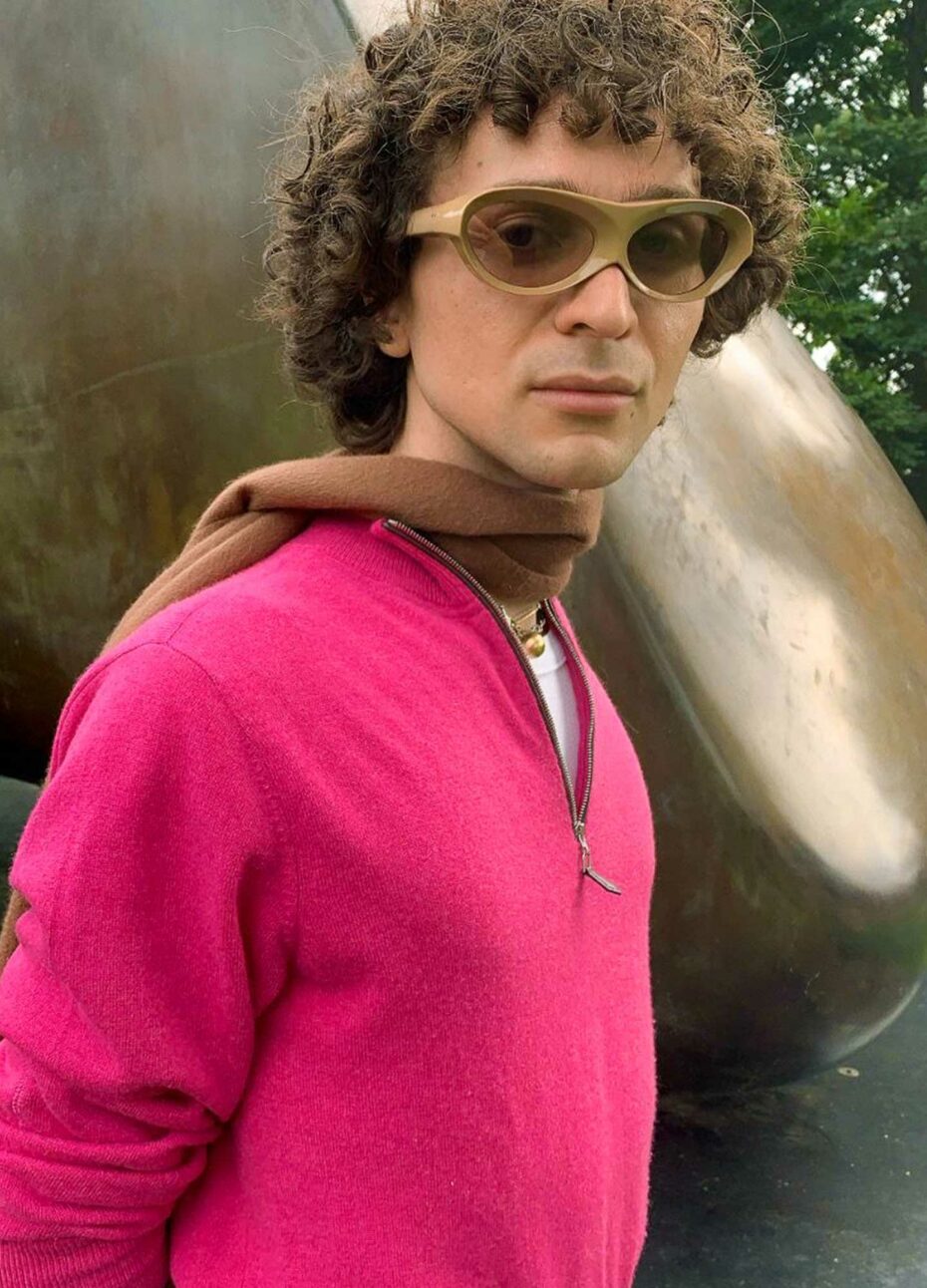 Dora Teymur On His Essentials And Wonderflaws
London-based designer loves his unibrow, shopping for beauty in Chinatown, and Youtube beauty advice.
Have you tried on a pair of shoes or a bag made by Dora Teymur? If yes, you know how good and graceful his designs make one *instantly* feel. The same, rather authentic Dora-Esque grace is also right there in his presence. He is the type of person that unconsciously sprinkles that invisible beauty energy with his kindness, one-of-a-kind quirks, freckles, tame-able curls, and that sublime unibrow.
Yes. Dora's a wonder of wonderflaws.
The reason why I wanted to specifically converse on his beauty routine is that he's one of those who understand the true value of taking care of oneself. He looks for a beauty solution when/if there is one, does not scare off of little mercurial experimentations, and some of things he is born with, he finds his way to workaround. And so, making the world around him feel that beautiful Dora energy.
What have been challenges in your personal beauty/wellness story and what things have you tried to overcome them?
Oh, the itchy scalp! London's water is a bit hard and it doesn't help. I tried so many things. After years of so many wasted products, I discovered Phillip Kingsley and it literally saved my life.
Whom, where, or what gives you beauty inspiration?
When I need some quick inspiration or tips, I head to Youtube.
Did you ever try something beauty/wellness-related that you later on regretted?
So many times. Especially if the mercury is retrograding.
What is your favorite flaw?
I will say my unibrow. And my curls because it's really a mission taking care of them.
What are a few things you always like to have in your bathroom?
Microfibre hair towel, sage, bath pillow.
What are a few of your most beloved beauty/wellness spots in London?
I love going to FaceGym. It makes sense because if the face is all muscles, then they also need to work out. I like p2bus in Chinatown for Japanese or Korean cosmetics.
Is there someone in your life that has been the source of valuable beauty advice?
My grandmother is a chain smoker so again I find my valuable beauty advice on Youtube. Tracee Ellis Ross' curly hair tutorial was helpful.
What scents trigger you? What fragrances do you use?
In the winter I like pine nuts. In the summer I go for rose or geranium.
If Dora Teymur was to launch a beauty product, what would it be?
Unibrow Definer: 'The bushier the better'
This or That
Botched eye brows or Badly cut hair
Botox or Facelift
Hand cream on your feet or Foot cream on your hands
Turkish hammam or Sauna
Banu Alkan or Safiye Soyman both
DIY skincare or going au naturale sans any products both
Thierry Mugler's Angel or Dior Addict
Bubble bath or Outdoor shower
Have the makeup talent of Pat McGrath or Hair talent of Guido Palau
Elf ears or Unicorn horn