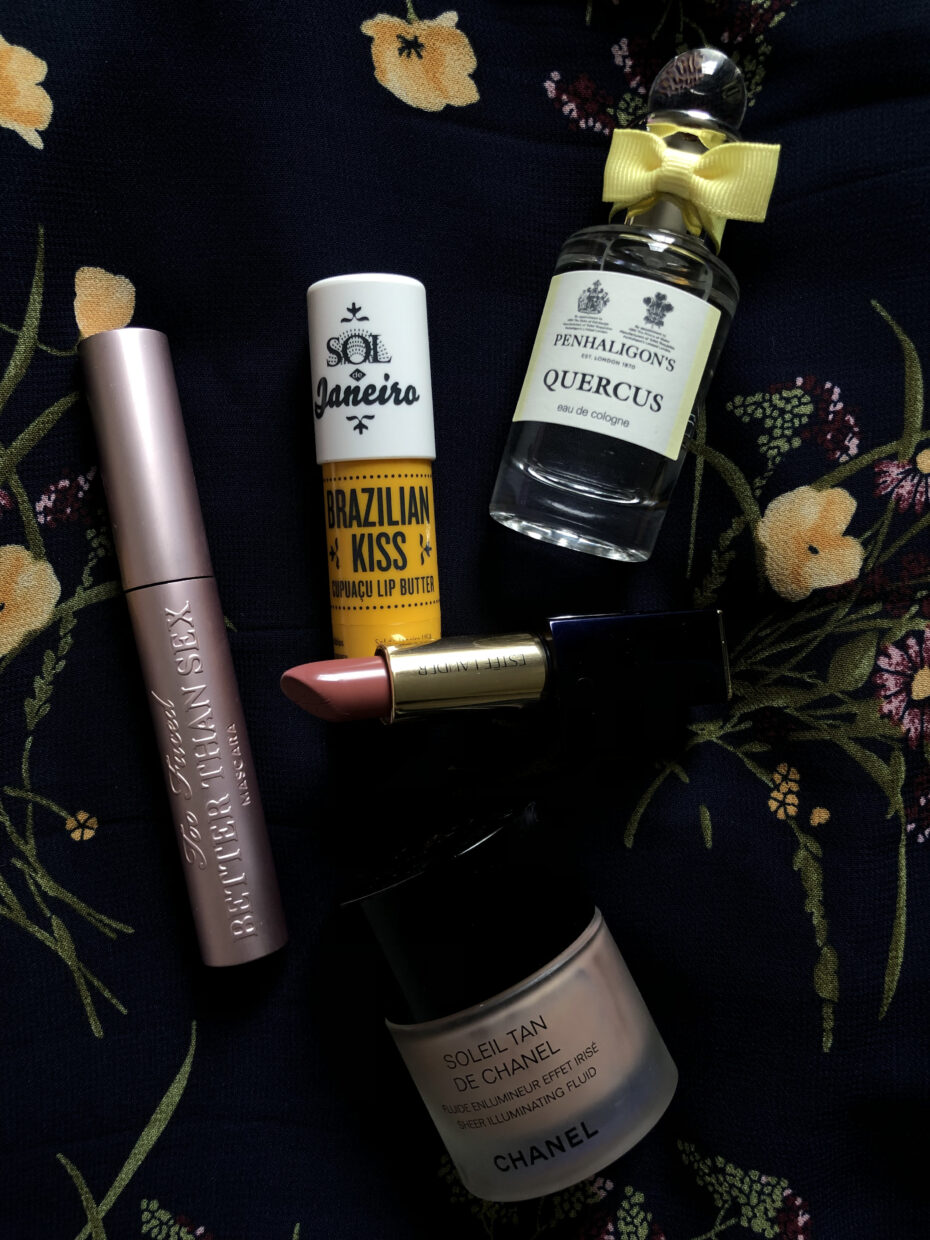 Extend The Summer Feeling With A Heatwave-Proof Beauty Bag
Our Contributing Editor Defne Sarıçetin chooses quality over quantity to survive summer. From tennis games and festivals to late dinners by the sea, the London-based creative director swears by these five carry-on beauty essentials.
Whether we call it the summer of love post-lockdowns or the heatwave hell, the rising temperatures surely have a conversation power to the beauty that is minimal, clean, and natural. I seem to be mostly living out of a carry-on suitcase these days, and can definitely advocate for a "less, but better" approach. What is the lightest is most desirable when on the road or in the heat.
I've never been a fan of foundation, or anything too heavy or too time-consuming (I'm currently watching in awe: the girl beside me accomplishing a contour on the train as I write this), but nothing feels better than a bronze glow. Chanel's highlighting fluids have a subtle charm, using fingertips to blend into cheekbones and the bridge of the nose for that 90s sun-kissed look.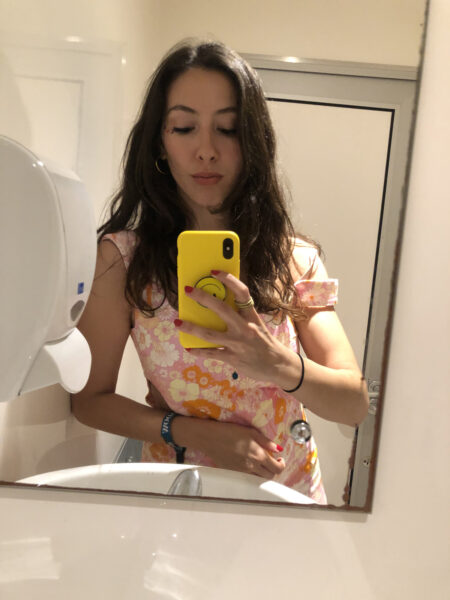 Is there anything more irresistible than whispered hype via friends? It seems everyone I know has succumbed to Brazilian Kiss, a lip balm that tastes like dessert, and transports you to Ipanema with its caramel scent and soft gloss. A dab of dark pink over the lip line, like Estée Lauder's lipstick in Rose Tea, is all that is needed for a vibe shift once the moon comes up.
The one thing I can't give up, my deserted-island item if you will, is mascara. Better Than Sex is the perfect add-on for some drama in an otherwise au naturel look. A favorite for weddings and travels ahead — I can confirm it performed better than I did after an entire day under the sun at Wimbledon.
As a loyal (stubborn) devotee to intense and sweet signature scents, I've successfully resisted experimenting with lighter seasonal swaps. That is until I spent the heatwave in Paris, a city notorious for its disdain for AC. Spritzing Penhaligon's Quercus feels refreshing; like walking into a field of lemon trees, but still has those warm and woody accents I adore. I quite like the rather indulgent idea of associating summer with a particular perfume. This one was accompanied by notes of mandarin, lily, and oak, blending into all linens with memories of 10 pm sundowns. P.S. It also works on men, so, sharing is caring.