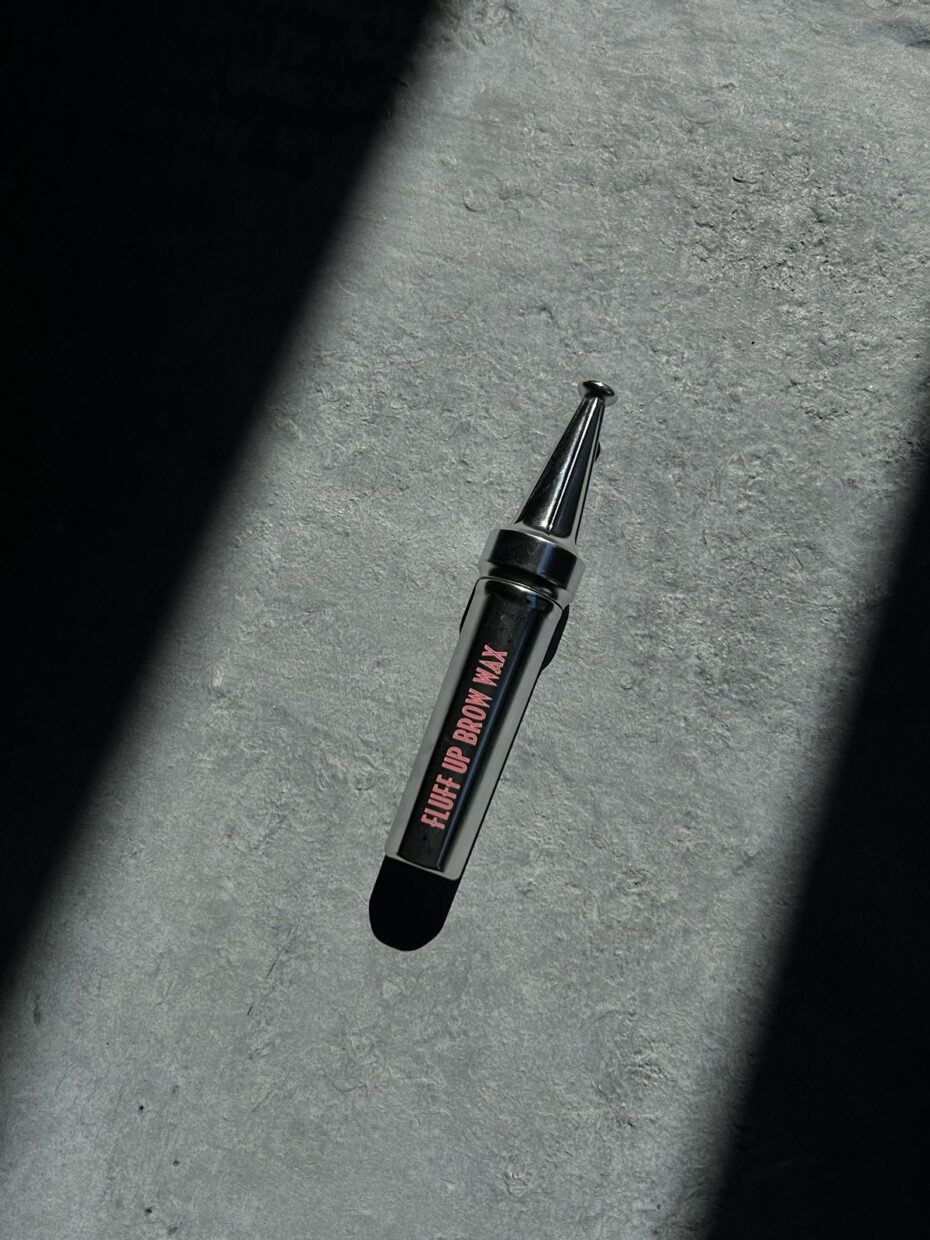 Benefit Fluff Up Brow Wax
Who? Valerie Dayan

For how long? 4 months
I'm in a complicated relationship with my brows. On the one hand, having a healthy, well-groomed set of brows is as important (if not more) as getting a great haircut or finding the right shade of red lipstick. On the other, though, I am ashamed to admit that I neglect them almost entirely: I can vaguely recall the last time I went to Esmeray Yıldırım's studio for one of her transformative sessions. Brows frame the face like the bridges frame the Bosphorus, and in my case, I have naturally high-arched brows that are so expressive, they have a mind and itinerary of their own. I get away with this case of beauty irresponsibility because I secretly enjoy having imperfect, relaxed brows that contrast my prominent features. That's why using brow products for shaping and filling is the one thing I always do every day, even when I don't do anything.
Fluff Up Brow Wax is different from all the other brow mascaras I've used in the sense that, well, it is a wax and not a gel. The white, waxy texture (the color disappears instantly upon application) holds the hairs in place while keeping the softness and movement, as well as adding considerable volume. The formula, with nourishing argan oil, jojoba seed oil, and shea, is quite buildable. One of the biggest upsides to using this wax in lieu of a gel, is that the texture doesn't crunch or get flaky. If I make a mistake with the shape, which often happens in hasty getting-ready moments, I can easily re-brush my brows into the preferred form. When I first tried it on, Benefit Turkey's head brow authority Ezgi Sadeghi gave me a super easy tip for getting that volumized, laminated look: Use Fluff Up to brush the brows first in the right direction, then in the opposite direction to get the wax to all angles of the little hairs and finish by adjusting them in the desired shape. For me, that can be something very tidy and tip-top, or if I'm in the mood for bushy brows that want to be the center of attention, I can achieve that in a matter of seconds as well. I always prep for the wax by filling in my brows first with Benefit's Precisely, My Brow Pencil with the thinnest pencil to ever exist (it has been one of my favorite makeup products since the day it launched in 2016; my shade's 3) or with Byredo's All-In-One Refillable Brow Pencil in Sepia. The result is effortless and natural, with the ultimate feathery texture that feels and looks like no product has actually been used.
What do you want Wonderflaw editors to try out next?