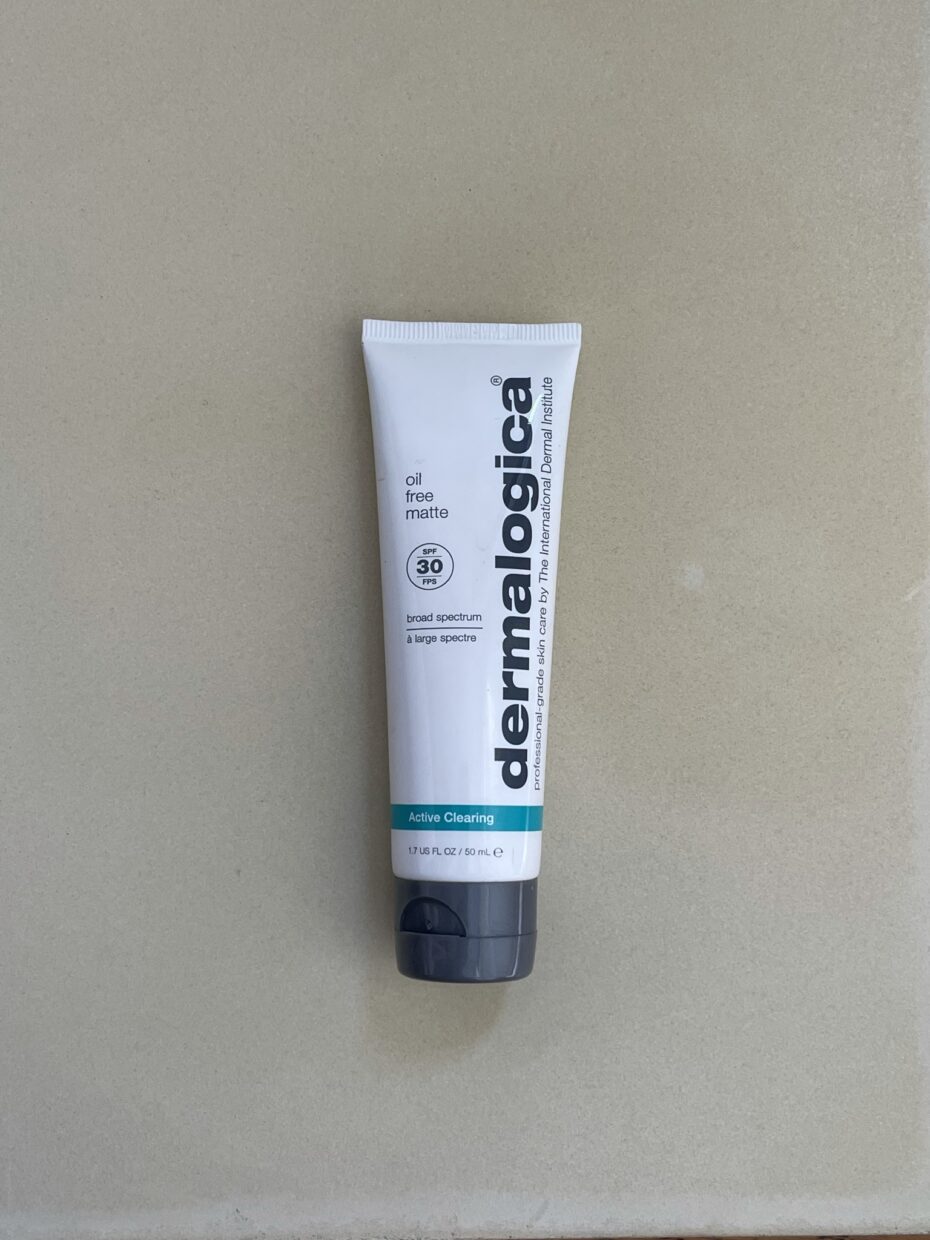 Dermalogica – Oil Free Matte SPF 30
Who
:
Valerie Dayan
How long
: 10+ years
I'm biased towards those products I've started using waaay before I became a beauty director. I didn't know any details or ingredients when I got this SPF and it all came down to four words: Oil Free Matte. And the fourth is Dermalogica – we have an automatic bond of trust between us, Dermalogica and me, that goes back to my teen years. 
Oily skin usually leads people to make that mistake and run away from SPFs, especially when you're that age when you have no clue what photoaging (UV caused premature aging) is. What sold me on Oil Free Matte was that it was the product that got me into SPFs and using them regularly too. Back then, I did not have the sun/skincare/spots awareness I have now, and hard as it may be to admit, I would just lie out there directly in the sun! Yes, me!!! So, yeah, life could make an informed, skin-responsible beauty director out of the worst of us. 
Oil Free Matte lives up to its name as in no excess oils and provides a bit of extra moisture to the skin. I usually skip moisturizers in the morning, so I apply them directly after a serum. It doesn't have the powdery, forced matte look you get with oily skin products, either. My skin looks clean and healthy afterward. I use it all year long and on every possible occasion (including going out for a run), and it doesn't stand in the way of a light tan, which comes in handy during the summer. Although I was a bit down last year when they first redesigned the bottle and it started coming in tubes (not a big fan of change here), I actually started liking it better in time. Lastly, a small drop goes a long way with this one. Especially since I have to reapply during summer days, I have to make sure I don't go out running just like that.
Vegan, check.
Cruelty-free, check.
What do you want Wonderflaw editors to try out next?