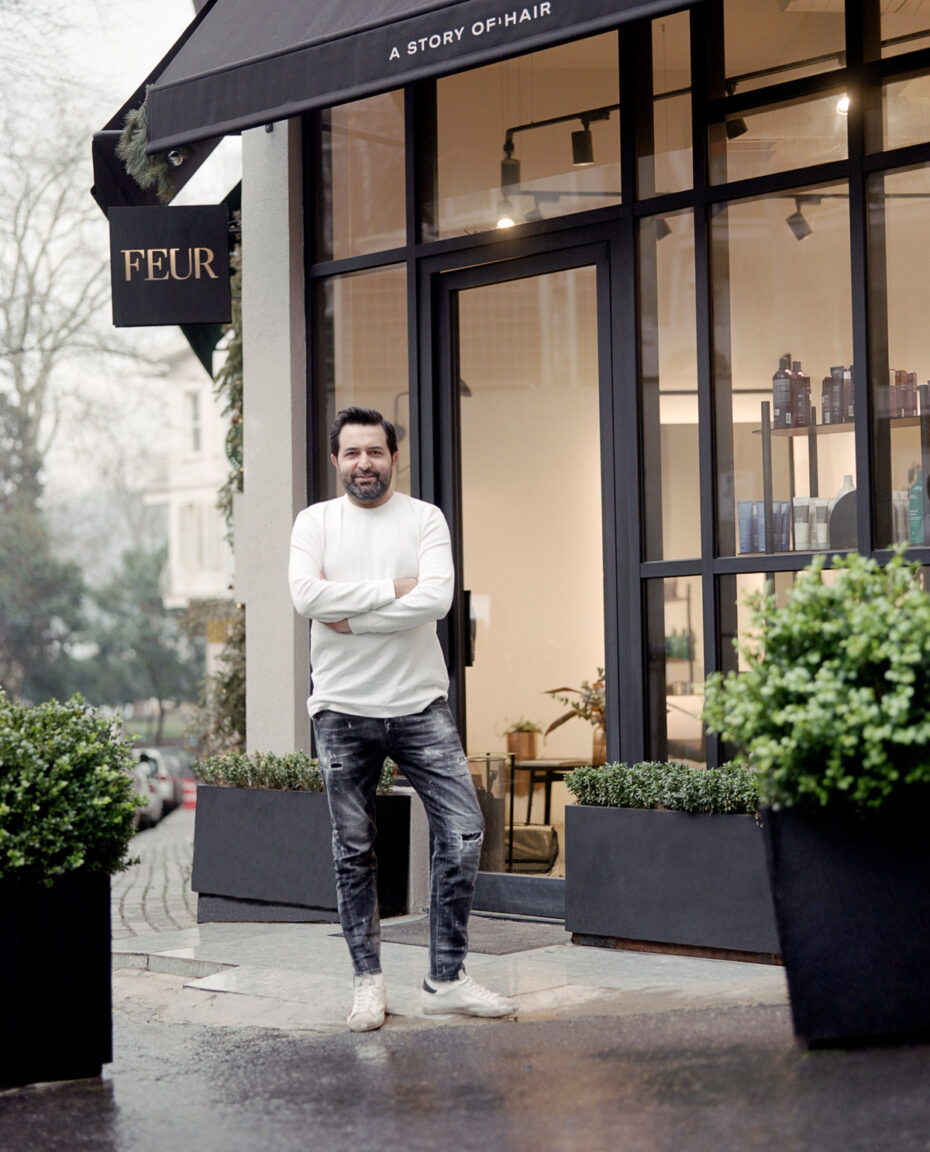 Fatih Körpe, Feur Istanbul
Along with his partners, expert stylist and colorist Fatih Körpe are keeping the local hairdresser culture alive with their salon Feur, located in Bebek. Our Digital Director Seren İlkan's top pick for a haircut.
Can you tell us about yourself?
I'm Fatih Körpe. I was born in Çorum, Turkey in 1983. I've been living in Istanbul for almost 25 years. I'm married with a three-year-old daughter, Yaz. I like going on walks and I'm a huge football fan.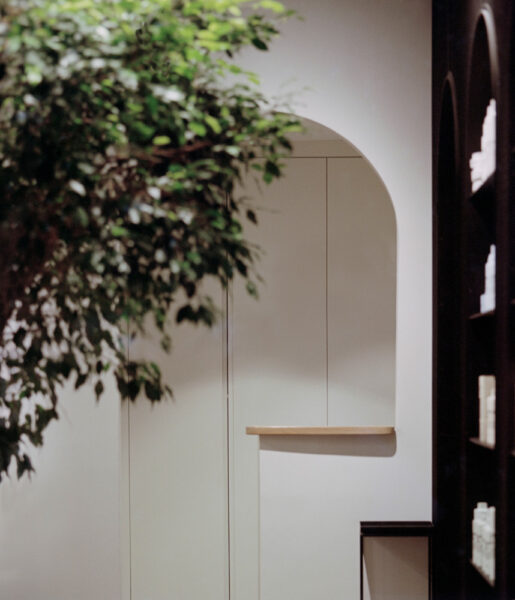 How did you get into the industry?
I was working at a restaurant in Taksim in 1999. The manager liked me and thus encouraged me to master a profession. I immediately told him I wanted to be a hairdresser even though I had never, ever stepped foot in a hair salon. For quite some time, my job search was unsuccessful. However, a year later, I saw an ad looking for an apprentice at a salon in Beşiktaş. I ended up going but hesitated for a while at the door till I finally mustered up my courage and entered the salon. That's where I met Metin Abi, who introduced me to Can Baro in Nişantaşı where I later worked. That's how I got into the business.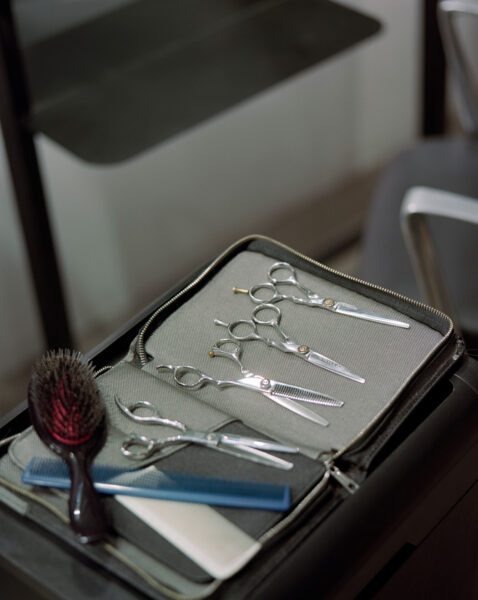 Which services does your salon offer?
We have over twenty employees at Feur, each an expert in their field. I'm a stylist and colorist. Our services include men's haircuts, ombre and highlights, perm, hair extensions, manicure and pedicure, gel nail polish treatments, Brazilian blowout, brow design, and lamination, lash lift, and microblading.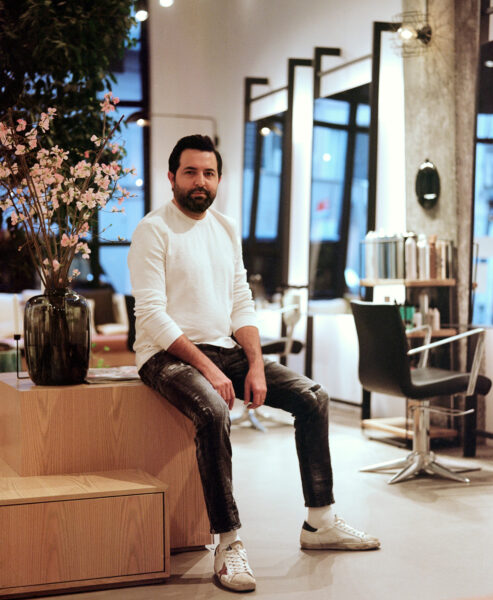 What treatment do you feel the most confident about?
To be honest, I get excited by each new treatment. I get to know the customer and inform them about the process beforehand for about 15 minutes. I prefer practical cuts and colors that work with the customer's everyday look and will save them time. I enjoy making the right kind of changes.
What is the best thing about working at a neighborhood hair salon?
Some salons don't enjoy being labeled as "neighborhood" salons, but in reality, all salons belong to a certain district. Feur is located in Bebek where the traditional neighborhood salon culture is rather lost. However, every day, we do little things to keep that precious tradition alive. For instance, our realtor friends make sure to introduce us to anyone new to the neighborhood. Bebek Otel recommends us to its guests. Our guests ask us for restaurant recommendations. We even offer at-home services for guests who live in the neighborhood and have busy schedules.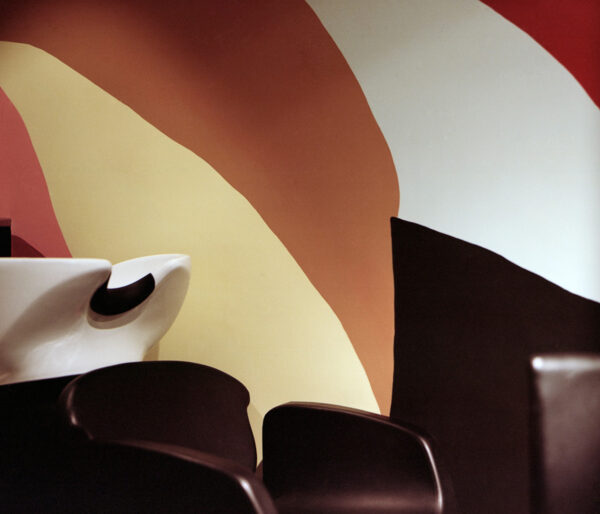 What makes you the happiest at work?
Some treatments can last up to five to six hours, so, naturally, doing two or three of them per day can be physically exhausting. But yet, satisfied guests make me forget all about it. Receiving positive feedback is definitely the best thing about my job. The finest way to promote the salon is always through the recommendation of our guests.
Any funny stories that happened at the salon?
We've recently had a customer who came in by recommendation. After conversing about the haircut and color options, I understood what she liked and wanted, and showed her photos of a former guest. Well, turns out the woman in the photo was the new guest's husband's ex!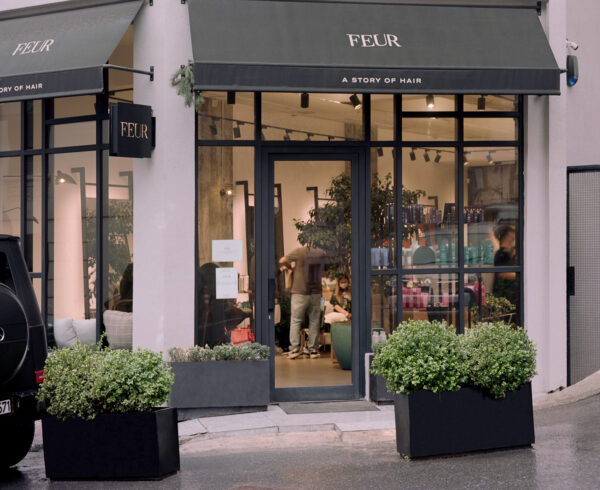 What was Feur's experience like during the pandemic?
For us, the most important thing was to ensure the health and safety of all employees and their families. We had opened Feur exactly three months before the pandemic. As four partners, we got together to find a way to share the risk and turn the situation into an advantage. Our doors were shut for two months, during which we received incentive payments from the government for our employees. Once we were open on May 11, 2020, we immediately switched to a rendezvous system. Because Feur has a very tall ceiling -six meters- and three doors, we can easily circulate fresh air indoors. We also have a garden with an outdoor hair salon concept; both we and our customers love spending time there.
At Feur, you can buy products from Davines, Aveda, and Authentic Beauty Concept, in addition to the salon's own 100% horsehair brush.
Bebek mahallesi, İnşirah caddesi No:9/D Beşiktaş/Istanbul
0212 265 41 96
@feuristanbul