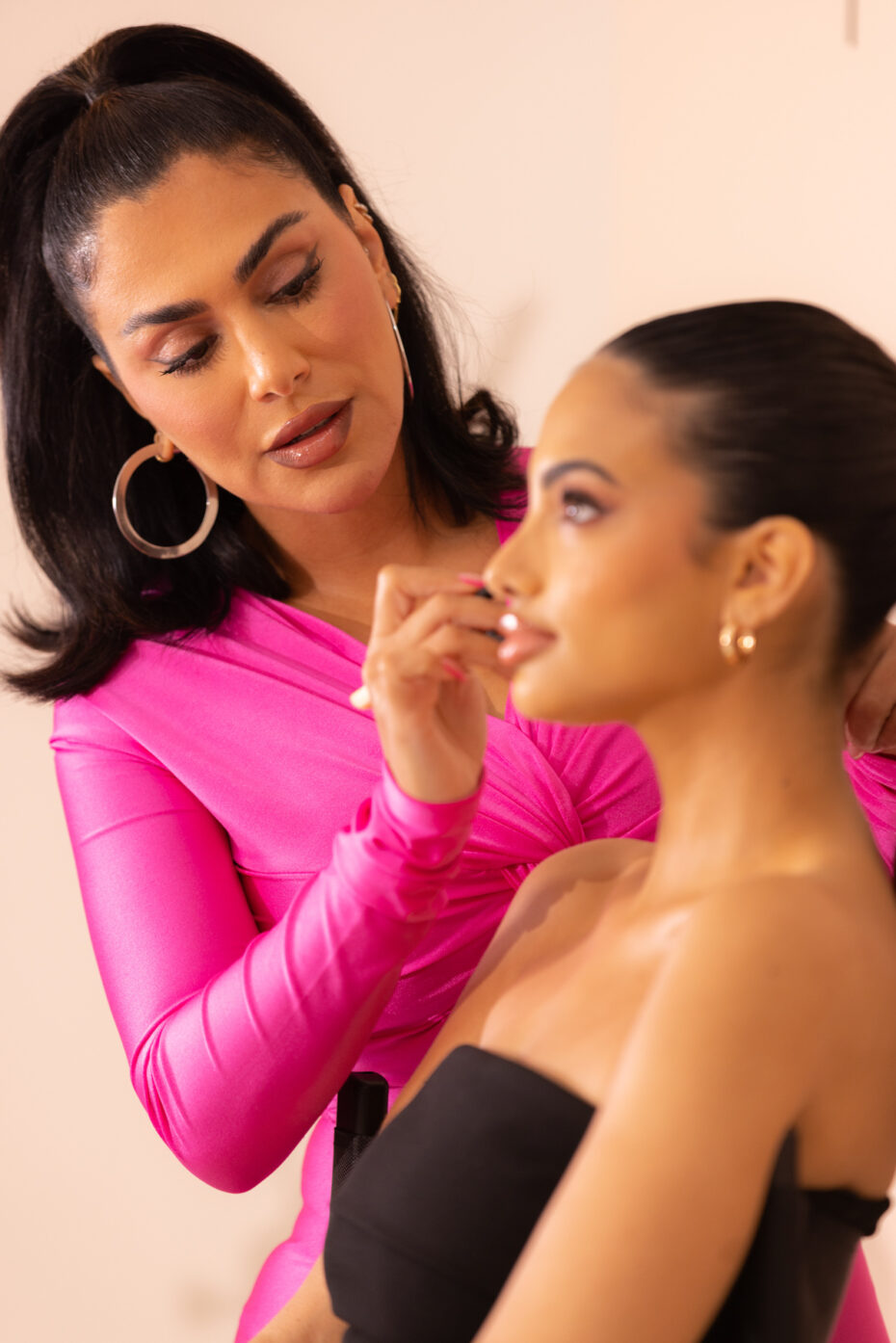 Huda Kattan Embraces Her Weirdness In All The Right Ways: "I'm Not Meant To Fit In, I'm a Weirdo"
Valerie Dayan sits down with the matriarch of contemporary makeup.
It's the perfect, balmy summer morning in Paris, and I'm walking up to Huda Kattan's Plaza Athenée suite, accompanied by members of her namesake brand's PR team. Huda Beauty is celebrating ten years in the industry with a mascara launch (1 Coat WOW!). I'm about to meet up with the decennial beauty house's founder to talk about the story behind her indisputable success. Also, hopefully, I get a few makeup tips in between. In preparation for our long-awaited chat, they briefly mention she's exceptionally delightful and easy-going and loved the concept of Wonderflaw—a much-appreciated positive heads up for my thirty minutes with makeup's contemporary matriarch. Usually, before I've met other profiles of her celebrity status, I've been warned more about what not to mention or how to behave.
That July morning, I was in for a refreshing surprise. As I entered the room, Kattan, all smiles, greeted me with a heartfelt hug ("Come in here!"). Let me remind you she is a woman who has single-handedly altered the makeup world with her brand and noteworthy social media persona. A globally recognized public figure who had to check into the hotel with a fake name. The beauty star instantly made it evident that the interview wasn't a marketing chore for her: A simple hug, the unexpected gesture of sincerity set the tone of our conversation, but also made me respect and admire her bonafide realness — these days a rare and precious quality for the industry but for humanity in general.
Kattan is a solo founder who has started from scratch and had to work very hard to make her voice heard. And now that she's being rightfully listened to, she's using her voice to inspire others to love themselves via the power of cosmetics. During our conversation, she opened up about the difficulties she faced at the beginning of her beauty venture (the wildly popular Huda Beauty lashes were packaged at home with help from members of her family) and how staying true to herself and unique weirdness gave her to edge to innovate, and consequently, shake up the industry. As a solo beauty founder myself, the Parisian meet-up inspired a sense of resilience and hope, but also an empowering female muse to truly look up to. (The mascara is another byproduct of the remarkable rendezvous; 1 Coat WOW! squarely wowed me on the first swipe. Check it out if you're looking for a new number, and thank me later.) Kattan is an exceptionally tenacious, charming, dedicated woman who proudly embraces her wonderflaws and is unafraid to showcase who she is. And I am merely grateful to share the same industry with such a moving existence.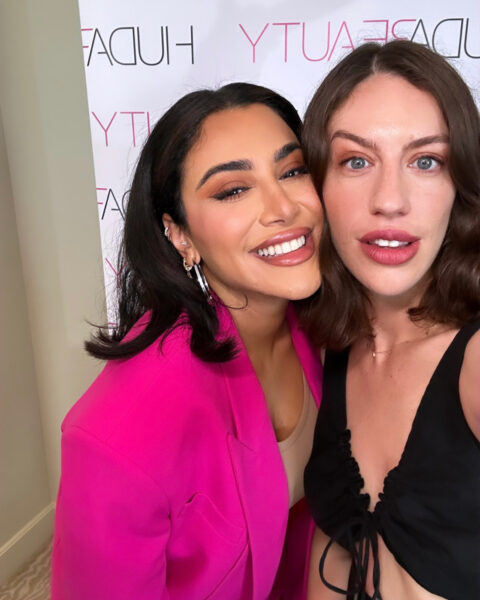 You are Iraqi on both sides, were born in the States, and live in Dubai. How have these different cultures shaped your perspective of beauty?
I've been exposed to many different cultures and beauty traditions, and it really makes me appreciate the diversity of beauty and how transformative it is. I have learned beauty truly has no boundaries! It's not about conforming to one standard; it's about celebrating our unique features, our individuality. So, for me, it's all about embracing different cultures and different beauty rituals, creating products that cater to all skin tones, and building a safe online beauty space that everyone can feel a part of.
Sisterhood is essential in your life, and supporting women's empowerment is a big part of the brand's communication. Why is this cause important to you as a person and to the brand?
My sisters are the foundation of my strength and support. We must celebrate each other's successes, support each other's dreams, and empower one another to be the best versions of ourselves. Of course, like most siblings, my sisters and I may have our disagreements. It's natural, and it happens to the best of us. But at the core of it all, our love and support for each other is always more important; that's the beauty of sisterhood. So, for me and the brand, it's essential because it's all about spreading love, confidence, and empowerment. We want to create a community that feels empowered, confident, and beautiful. Together, we can break barriers and redefine beauty standards.
Your power on social media is one for the books, yet you are also very aware of the toxic side. How do you deal with this side as a human and an influencer?
I worry about filters because they change what young people are getting used to. My daughter is twelve, and she is used to talking to people through a virtual world. She's on gaming platforms like Roblox and Fortnite, and she's completely okay with this virtual reality being their natural world. And so, it does end up scaring me because I think, at some point, this generation is not going to even be aware of what's fake and what's not. My generation – and I'm even older than you – has a different perspective as we gradually grew into it. I do think that awareness is key. I wish that they would teach more social media awareness in schools. I don't know if enough children will have that educational formation.
At Wonderflaw, we believe flaws can be unique features and learning experiences that differentiate us all. What is your favorite flaw and why?
There's something peculiar that's my favorite flaw, and maybe I need to show it more. There's a beauty mark right in the middle of my nose, and somehow, it always gets photoshopped out! Not at Huda Beauty because we don't use retouch anymore. But especially if I'm shooting with a magazine, they always take it out. And I'm like, that's my beauty mark in the middle of my face! I guess it is in a weird place, but it is mine.
Yes, it's right there, but it's super cute, and it's your wonderflaw!
Believe me, they always shop it out, and I tell them to put it back. Apart from my beauty mark, I mean, my personality is weird. And I am very awkward. I embrace it now. Not to go off too much on a tangent, but I always used to hate not fitting in, and as I've gotten older, I realize I'm not meant to fit in. I am a weirdo.
I love it.
And that's it.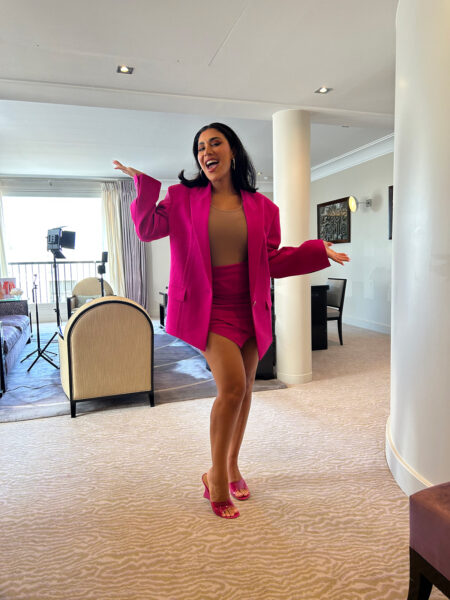 I'm excited to try the mascara, but I am a big fan of your palettes, like the rest of the world. Why do you think people love them so much?
You know, that's so funny you say that because the eyeshadow palettes are how we really created this craziness around the brand. Our popularity dramatically increased with innovative eye palettes. And it's so funny because now you see many eyeshadow palettes the same size as ours. But in those days, palettes with nine or eighteen different choices weren't the norm. And I remember when creating it, we considered how many shadows were ideal in one palette. At first, we were at twelve, then we went up to sixteen, and finally, I wanted eighteen. I thought, my God, is it too much? But I instantly knew that we needed that. Now, it's everywhere and has become a standard, but back then, it was not at all.
What's your favorite eye palette from all your creations?
Definitely Empowered; it's the one I use every single day. But I think the palette we will launch in November will be a favorite. It may not be my favorite, but I think everyone else's favorite will be this palette. Yeah, I think it is going to be our best.
What do you have in your current skincare routine menu?
I use WISHFUL Yo Glow Enzyme Scrub every morning; it's like a little burst of radiance in a bottle. I swear by it! It's gentle and creates the perfect canvas for smooth makeup application. I then use African Botanics' Vita C Corrector Booster Serum, one of the most beautiful Vitamin C serums, in my opinion. After that, I go in with my Thirst Trap Juice HA3 & Peptide serum from WISHFUL. It's packed with skin-loving ingredients like hyaluronic acid, brightening niacinamide, and skin-boosting peptides that leave my skin plump and moisturized. After my serum, I go in with my beloved Honey Whip Peptide Moisturizer and our Get Even Rose Oil from WISHFUL. I've also been loving Dr. Jart's Ceramidin Cream Mist as an extra step between skincare layers, as it adds an extra boost of hydration and ensures my skin barrier has all the love it needs.
My evening routine is similar to the morning, but I also incorporate Medik8's Retinol because who doesn't love the skin-renewing benefits of retinol?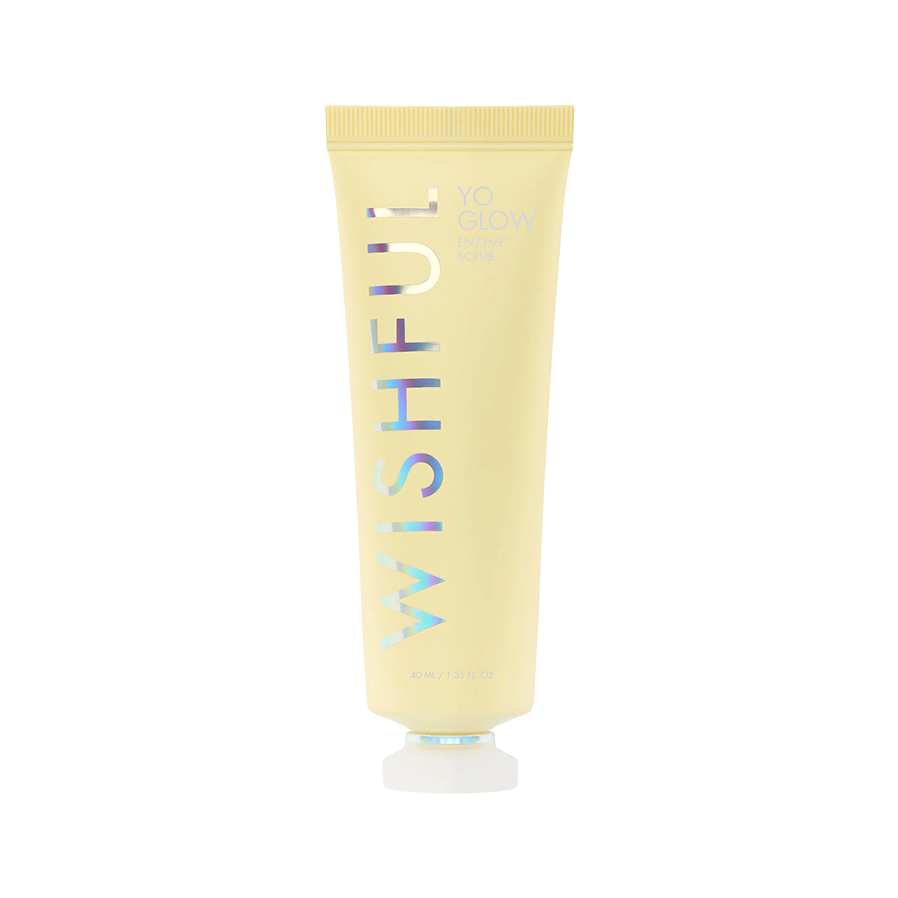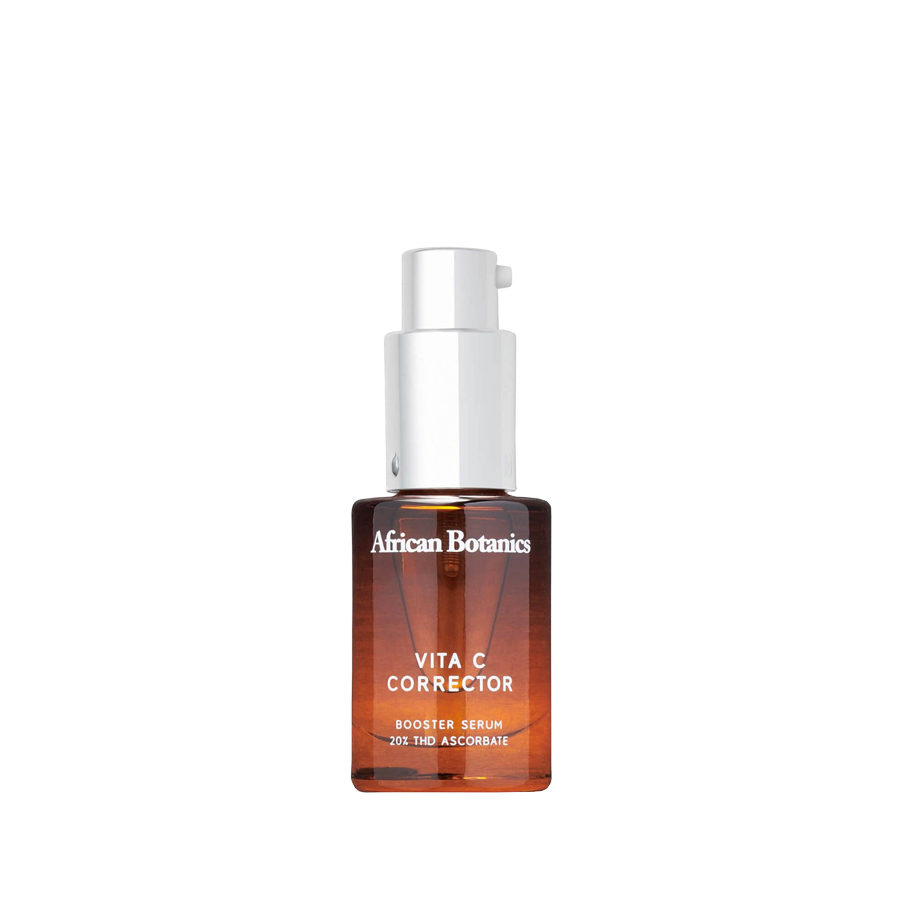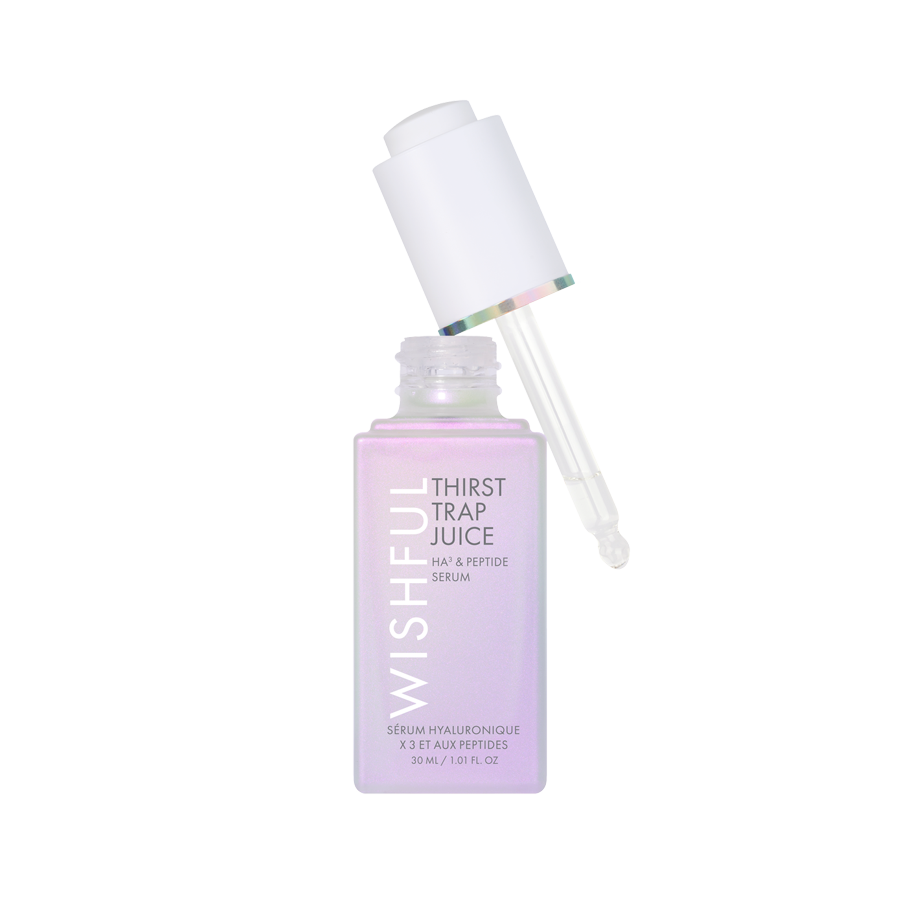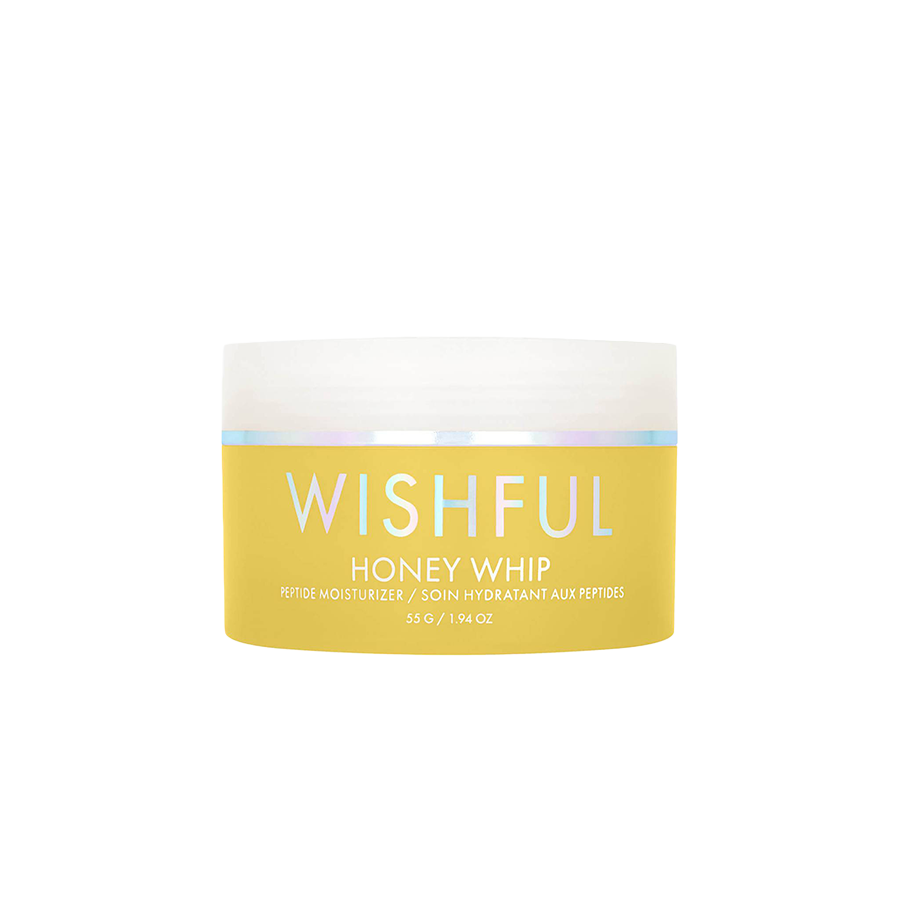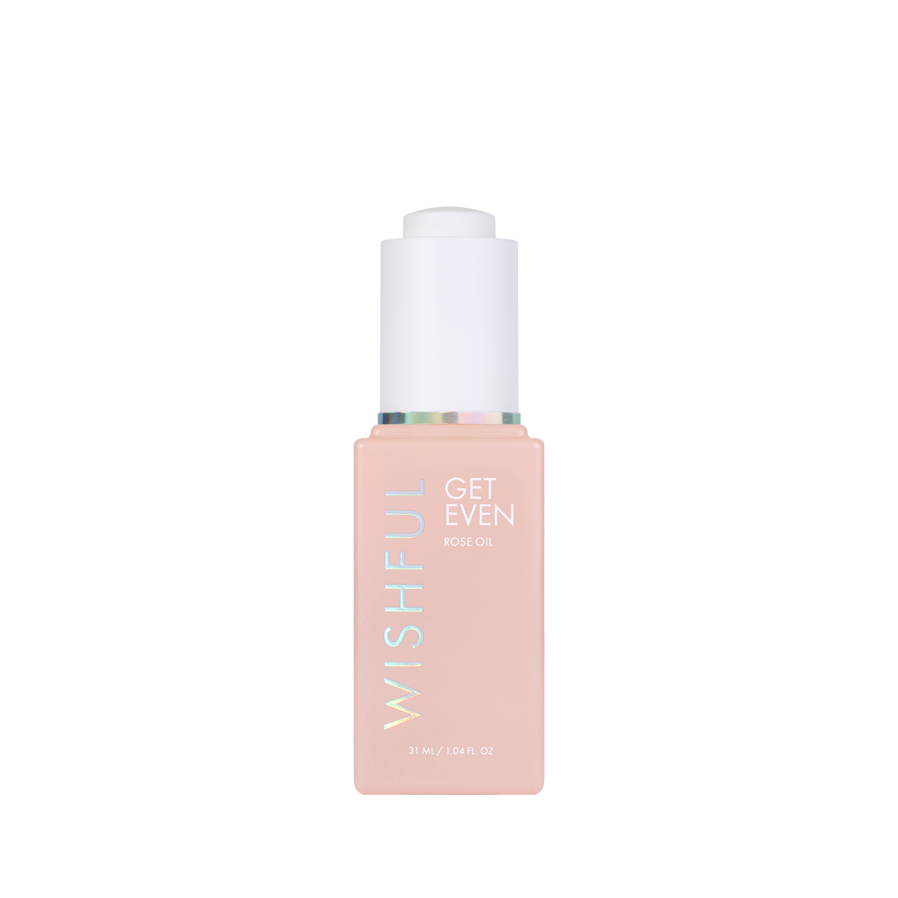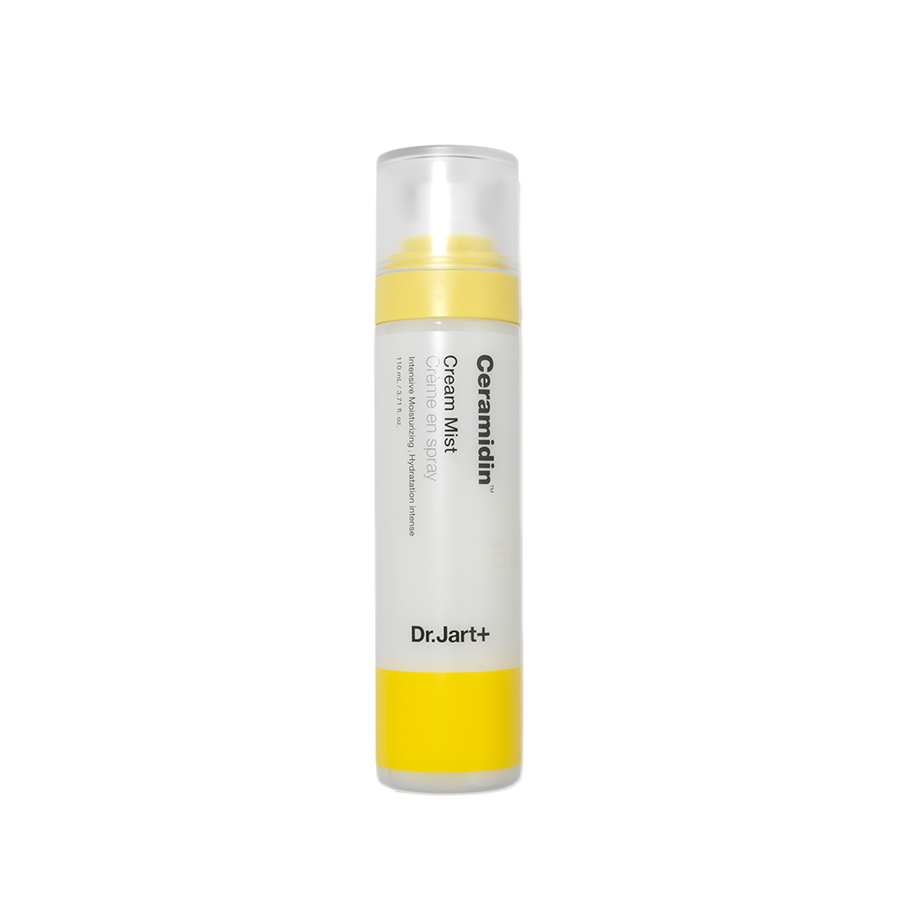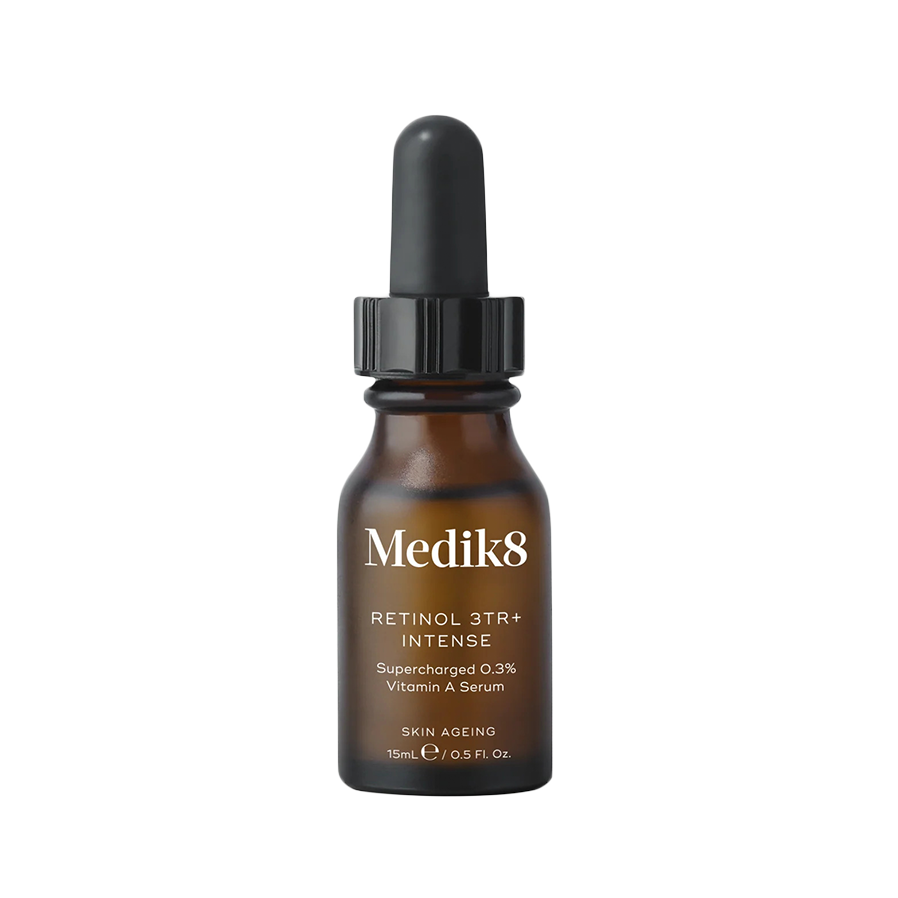 What three products would you want every makeup lover to try from Huda Beauty?
It's so hard to choose just three; I'd have to include Huda Beauty 1 Coat WOW!, our latest mascara, because it's such a game-changer. We've really perfected our formula so that it delivers instant volume and instant lift, all in just one coat! It's literally impact in a bottle!
I love an excellent snatch, and we have two products that do it SO quickly: our #FauxFilter Luminous Matte Liquid Concealer and our Easy Bake Loose Baking & Setting Powder. This duo keeps eyes bright, airbrushed, and crease-free all day. The formulas are so well made that I can't compare them to anything else on the market.
I can't leave out our Liquid Matte Lipsticks. The formula is lightweight, long-lasting, and available in various stunning shades. When paired with our Lip Contour 2.0 Lip Pencils, you'll achieve a beautifully contoured lip that lasts ALL day long, and I love that it feels like you have nothing on.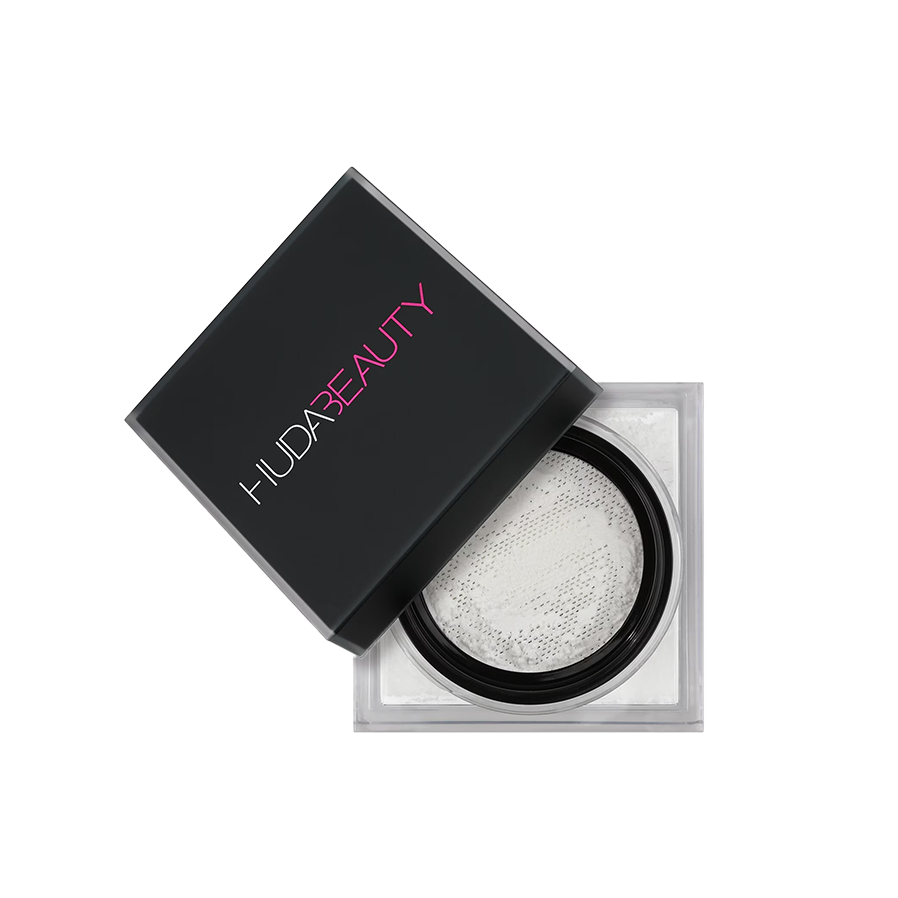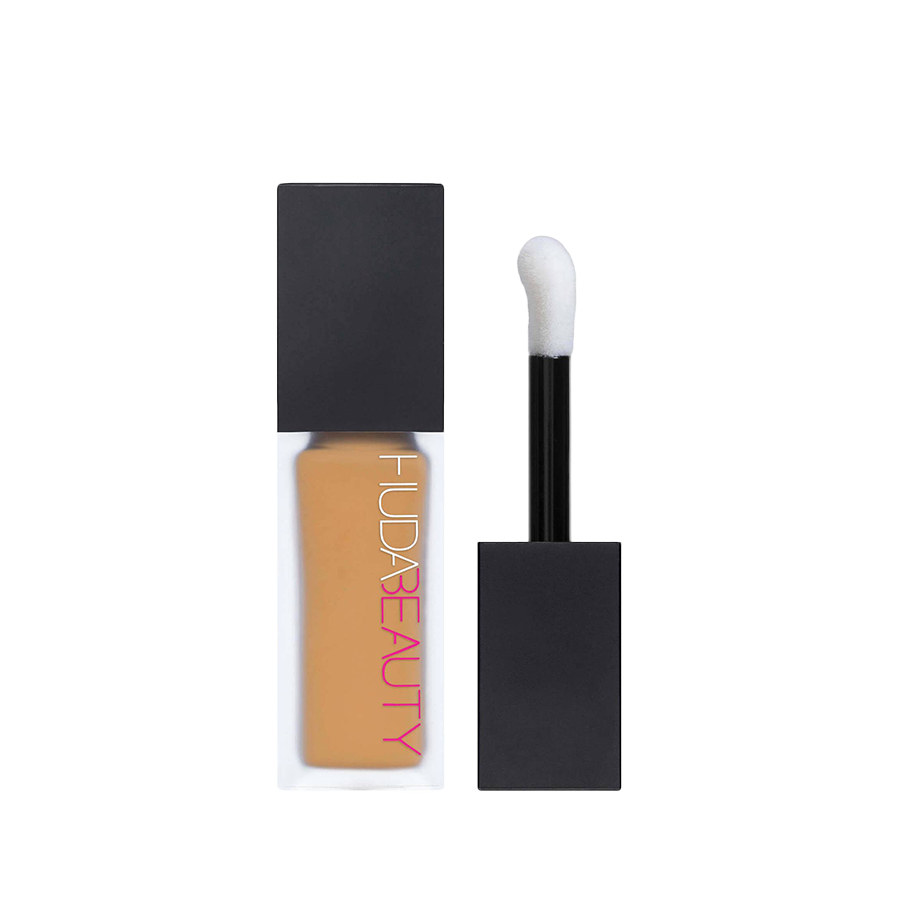 One of the things that I love the most about Huda Beauty is that there's always a fun factor to the products. There's always a little something, a little touch, either in the name or the texture. What inspires you?
I'm so glad you noticed! I'm constantly inspired by my surroundings, my travels, and even everyday moments. I believe makeup should be an experience, a way to express yourself and have a great time doing it. Life's too short to be serious all the time, right?
Is there a beauty look or experience you are looking forward to trying out?
There's something I want to do while I'm in Paris. I want those little rhinestones on my teeth. I think that's going to become a trend. I love it.
What color will you pick?
Probably clear. I think it's the coolest.
Do you have any predictions for the beauty industry's future?
We're living in a time where self-expression is everything. It's all about embracing your individuality, celebrating your unique beauty, and breaking free from those old beauty standards. I hope and believe that with time, we'll start to see even more inclusivity and diversity in beauty, which will be reflected through products that cater to every skin tone and skin concern.
The idea of beauty has been drastically transformed in the past couple of years. There's a much more inclusive, realistic, kind, and honest side, yet this notion still has a long way to go. What are your thoughts on the evolving idea of beauty?
I think it's a really tough subject because I hate using the word trend for something like this. Because you should not be a trend, you should be a reality. But yes, there's a visible change, and I think that we do see people embracing what you would call flaws. We are embracing ourselves. While that's happening on the side, we still see people who are afraid to show that flawed side of themselves. And I think a lot of times, it's because of social media, too. I actually love what social media has done because we can finally have these conversations. But it also makes you very scared because of all the criticism you receive. You know, I remember even when I started speaking out about beauty standards and how they made me feel. I received many criticisms like "You're not allowed to feel this way. This is what you signed up for." Some people criticize me because I have botox and fillers, and I'm like, yes, everybody has an opinion, and you're entitled to that opinion. But can we please stop with the judgment because this is the problem. Because nobody will embrace who they are until they feel safe, and who can feel safe with this type of judgment? I think the change is happening because now you see people like yourself talking about and creating important conversations around this subject, you know, supporting it and being champions of it. And this is what's gonna create change.