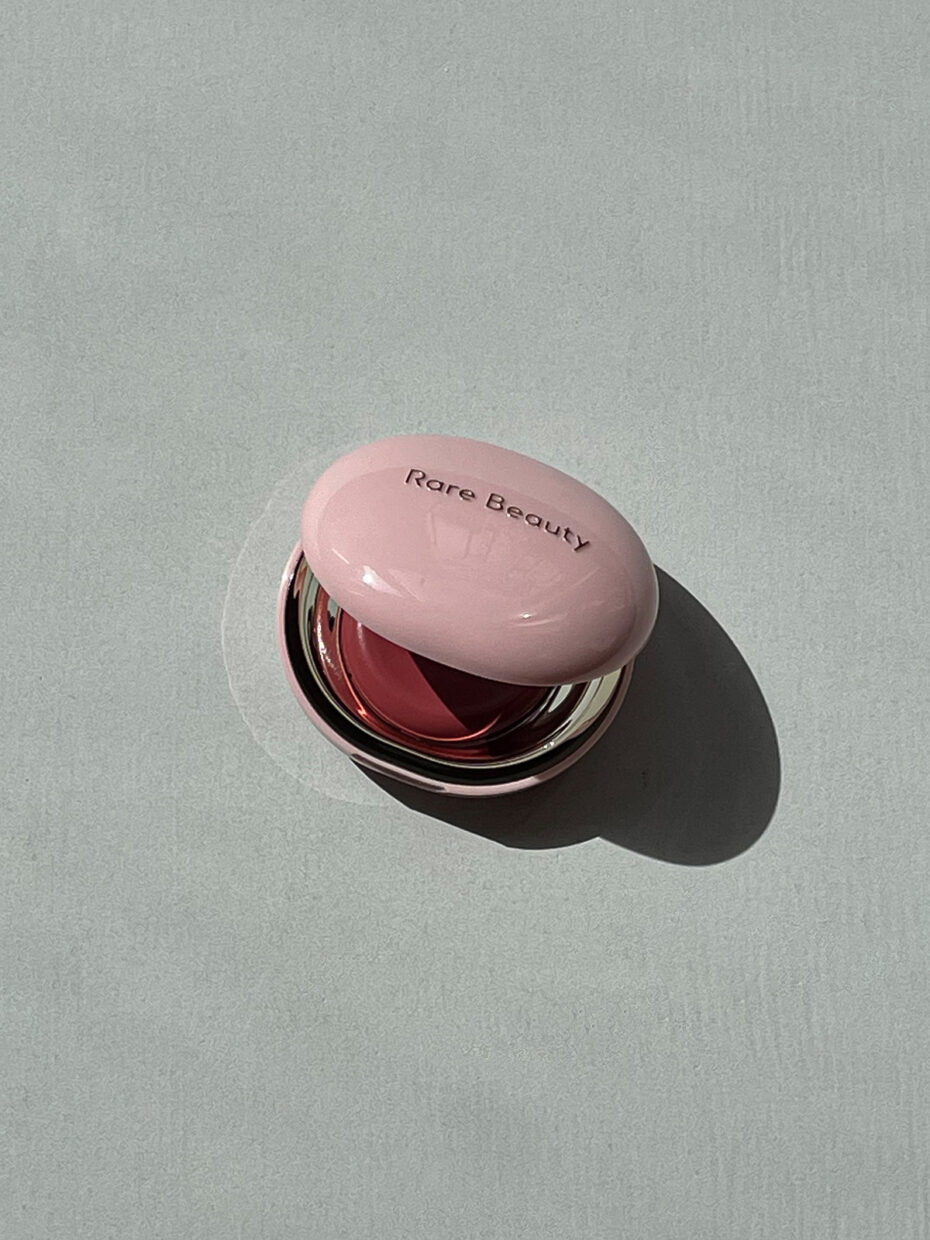 Rare Beauty Stay Vulnerable Melting Blush
Who? Başak Ulubilgen

For how long? 6 months
When it comes to makeup (and skincare), I stay pretty loyal to the products I've discovered over the years. If I love something, it becomes a part of my routine and I almost exclusively use it for years – this is also probably because I am a Cancer. For blush, after many many years of NARS Orgasm, I later switched to Glossier's Cloud Paint (in the shade of Dusk), and after to Rare Beauty's Stay Vulnerable Melting Blush. I'd been looking to get a pink-toned blush, something different than the previous shade I was using which was more on the brownish nude side. I picked the shade Nearly Mauve, and I'm happy that I did.
The Stay Vulnerable Melting Blush has a unique formula. Rare Beauty describes it as a "liquid-like cream that melts into a second skin". You can apply it either with a dense brush or with your fingers if you want a more natural effect. The formula is made up of what Rare Beauty calls their "Botanical Blend of lotus, gardenia, and white water lily" which all helps "soothe, calm, and nourish the skin". So not only it's a makeup product, but it also has skincare benefits. The ingredient list also contains meadowfoam and sunflower seed oils, which contribute to the blush's lightweight effect on the skin.
This blush aims to give you a natural flush, the kind your skin generates when you feel the most vulnerable – hence the name. It's quite impressive to see a makeup product attempt to create the physical symptoms of an emotion, and try with the right formula. When you first apply it on your cheeks it might feel like it's too pigmented, but I'll give you my word that it's not. Once you started blending it in, it dissolves into the hue of the color you see in the compact. Also it is one of the most buildable blushes I've ever come across. Even if you feel like you've put too much on, just blend it outwards and up for a more lifted effect. Selena Gomez, a fellow Cancer, described the texture in a YouTube video as a mousse, one that she reaches for on days when she goes for a more natural look. It is a great blush for everyday use because you can practically apply it on the go: Its pebble-like packaging makes it very convenient to travel with, it even has a little mirror inside.
Stay Vulnerable Melting Blush is also cruelty-free, vegan, paraben-free, water-resistant, dermatologist-tested, and noncomedogenic. It comes in five universally flattering shades. This small yet mighty blush is here to stay.
What do you want Wonderflaw editors to try out next?