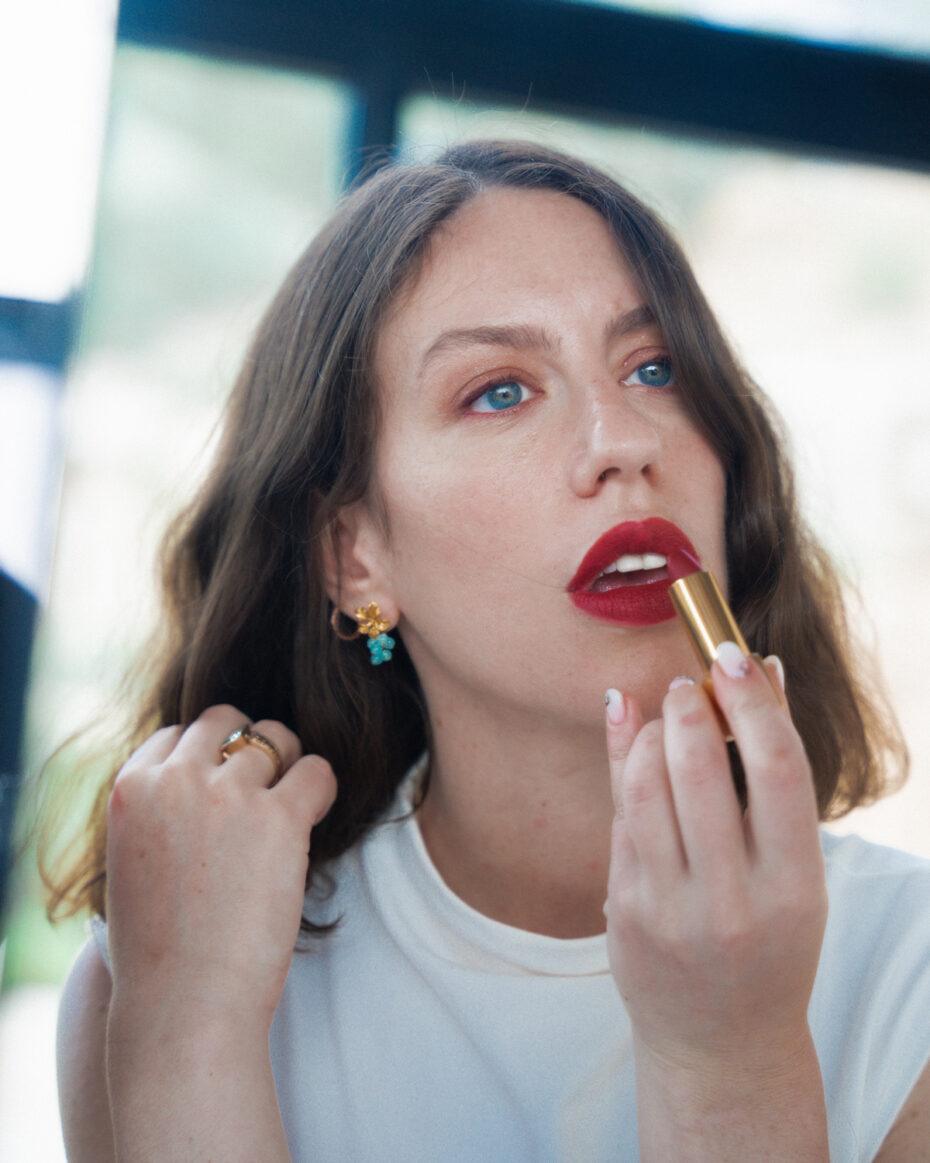 Valerie Dayan's Favorite Lipsticks
Wonderflaw founder shares her go-to lipsticks on her favorite holiday, National Lipstick Day.
It's no secret that I'm a fan of lipsticks – in every and any form. Lipsticks, to me, are pure magic. They are the expecto patronums of the beauty world. A single swipe can make and change a look, instigate a mood, boost confidence. My personal lip history began with faux lipsticks my mom bought me when I was 4, in response to my surreptitious little excavations in her adult makeup bag. The colorful little lipsticks did not leave much color on my pout, but I vividly recall indulging in the beautiful feeling brought by merely the simple gesture of application. Let me add that in my childhood years; I was often made fun of having what was then abnormally big lips. Enjoying a moment with my very own wonderflaw was almost a guilty pleasure, a special occasion to flaunt a physical feature ridiculed by many of my kindergarten friends. In my teens and early twenties, my mother had told me to shy away from reds and darker colors, as not to draw too much attention to something that is virtually impossible to hide, my quasi-caricaturistic mouth. A couple of years into my beauty editor career, renowned makeup artist Ali Rıza Özdemir applied the first red on my lips, the now-discontinued Riri Woo from M.A.C Cosmetics —one of the most incredible reds ever formulated. My life was changed forever. It was that very day that my lifelong relationship with lipsticks was settled, once and for all, as they became a tool of playful experimentation, a proud pleasure. In the list below, you will meet eight lip colors with different formulations, textures and hues, that have become my go-to classics in the past years. Ones that make me feel great for various reasons, and accompany me in my ever-changing moods.
Happy National Lipstick Day to all who celebrate.