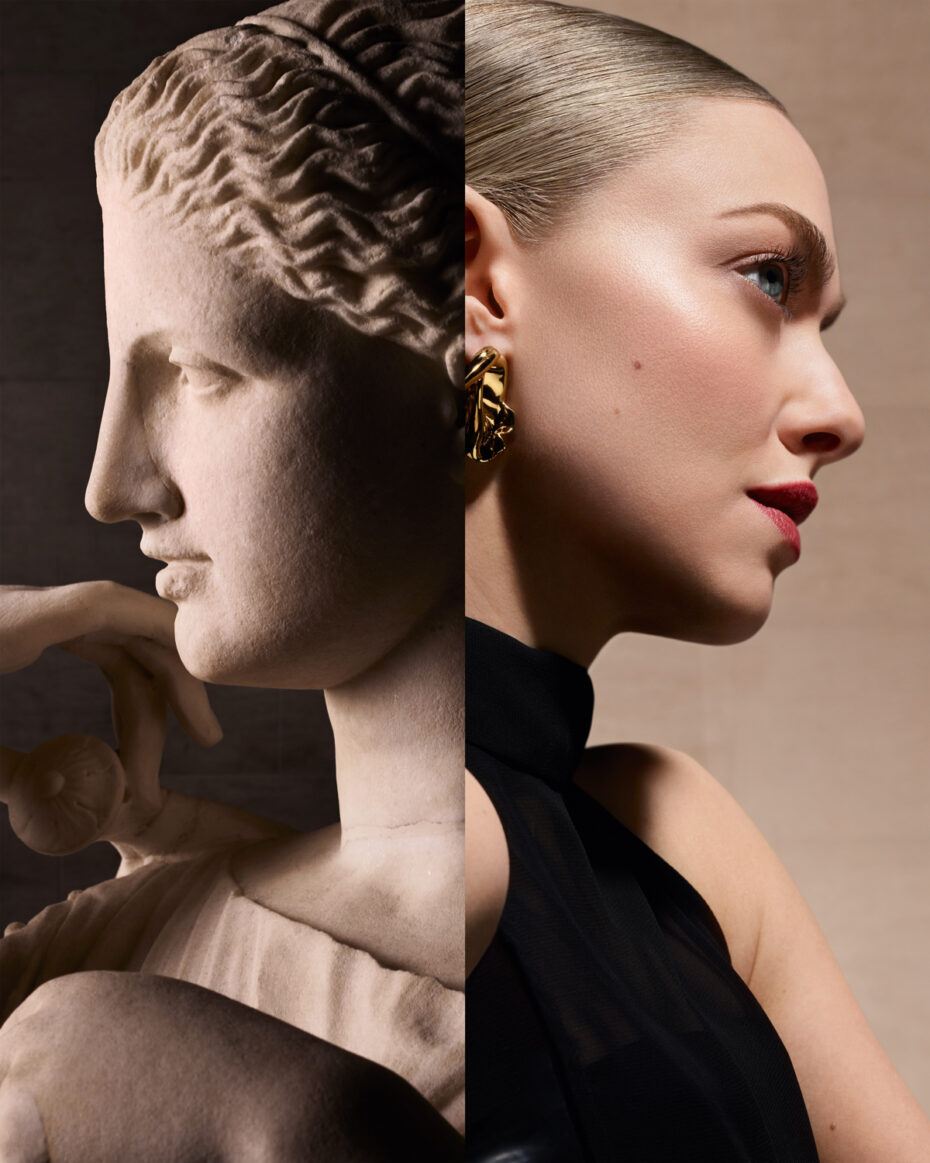 WNews: The Louvre Museum and Lancôme Come Together In An Iconic Beauty Partnership
The two French icons are bringing female divinity into our homes with a limited-edition collection drawing inspiration from nine historically seminal sculptures from the museum. Lancôme x Louvre Beauty Is A Living Art reminds us that we are all masterpieces in our own particular ways.
You know the feeling when you get swept away by someone's beauty, and it has absolutely nothing to do with how they look? In an unprecedented partnership, two French icons, Musée du Louvre and Lancôme, are coming together in a quest to find the meaning of timeless beauty. Lancôme x Louvre Beauty Is A Living Art is anchored on the idea that true beauty is not about physical attributions but a self-expressed feeling with a singular nature encompassing personal values, inner strength, emotions, commitment, and everyday choices. In the search for a deeper meaning of human beauty, the two French powerhouses are looking back, way back to antiquity, as they have chosen nine sculptures of strong female goddesses and mythological figures whose strength and stories have transcended time. All nine works from the Louvre tell exceptional feminine stories, ones that remind us that there's beauty in singularity, courage, and inner strength, and have inspired the Lancôme x Louvre Beauty Is A Living Art limited-edition makeup and skincare collection.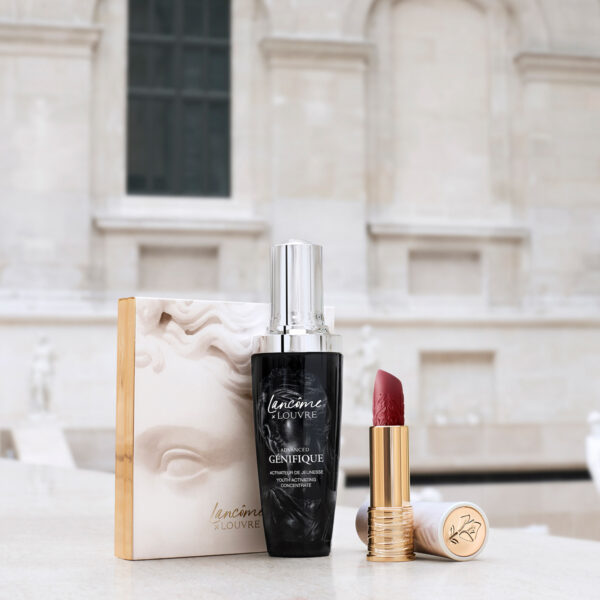 This partnership comes at a unique point in cosmetics history as self-expression, diversity, acceptance of flaws, and personal stories finally awaken meaningful conversations in beauty. Lancôme Global Brand President Françoise Lehmann puts a particular emphasis on the notion of individuality: ''At Lancôme, we believe that Beauty is a Living Art; that beauty itself, as an individual practice throughout history, is the means for self-expression and singularity, with ever-evolving codes – in fact no codes at all. This creative and unprecedented partnership with the Louvre is a powerful cultural testimony to this conviction and our beauty mission at Lancôme. Carrying on the dialogue between our nearly 90-year-old French beauty brand and France's most iconic artistic institution, we want to continuously open new beauty perspectives to today's women in regard to our artistic heritage and celebrate the fact that beauty is a movement that never stands still.''
Laurence des Cars, President-Director of the Musée du Louvre, agrees with the amorph idea of diverse beauty: ''Our collaboration with Lancôme highlights the diversity of forms of beauty found in the Louvre collections – a dialogue between cultures and civilizations that transcends time and geography. Ambassadresses like the Venus de Milo, the Nymph with a Scorpion, and the Diana of Gabii have much to tell us. Through this encounter between two French institutions, I am delighted to see the artworks and the museum remain modern-day sources of inspiration.''
The headliners of Lancôme x Louvre Beauty Is A Living Art from the halls of the most famous cultural hub of the world are all timeless beauties with striking stories: The Victory of Samothrace, the Venus de Milo, Corine, Diane de Gabies, the Nymph with the Scorpion, Echo, Hygeia, Hermaphrodite and Venus D'Arles. In celebration of the meaningful partnership, the ambassadors of the French beauty house came together with their favorite historical muses in an exceptional campaign shot at the Louvre Museum. Zendaya is captured alongside The Victory of Samothrace at the top of the Louvre's Daru staircase. The multihyphenate star explains why: "To me, her posture demonstrates a confident and victorious woman. A powerful symbol of achievement. And that's what true beauty is: drawing on our own story to give ourselves wings. A way to empower ourselves."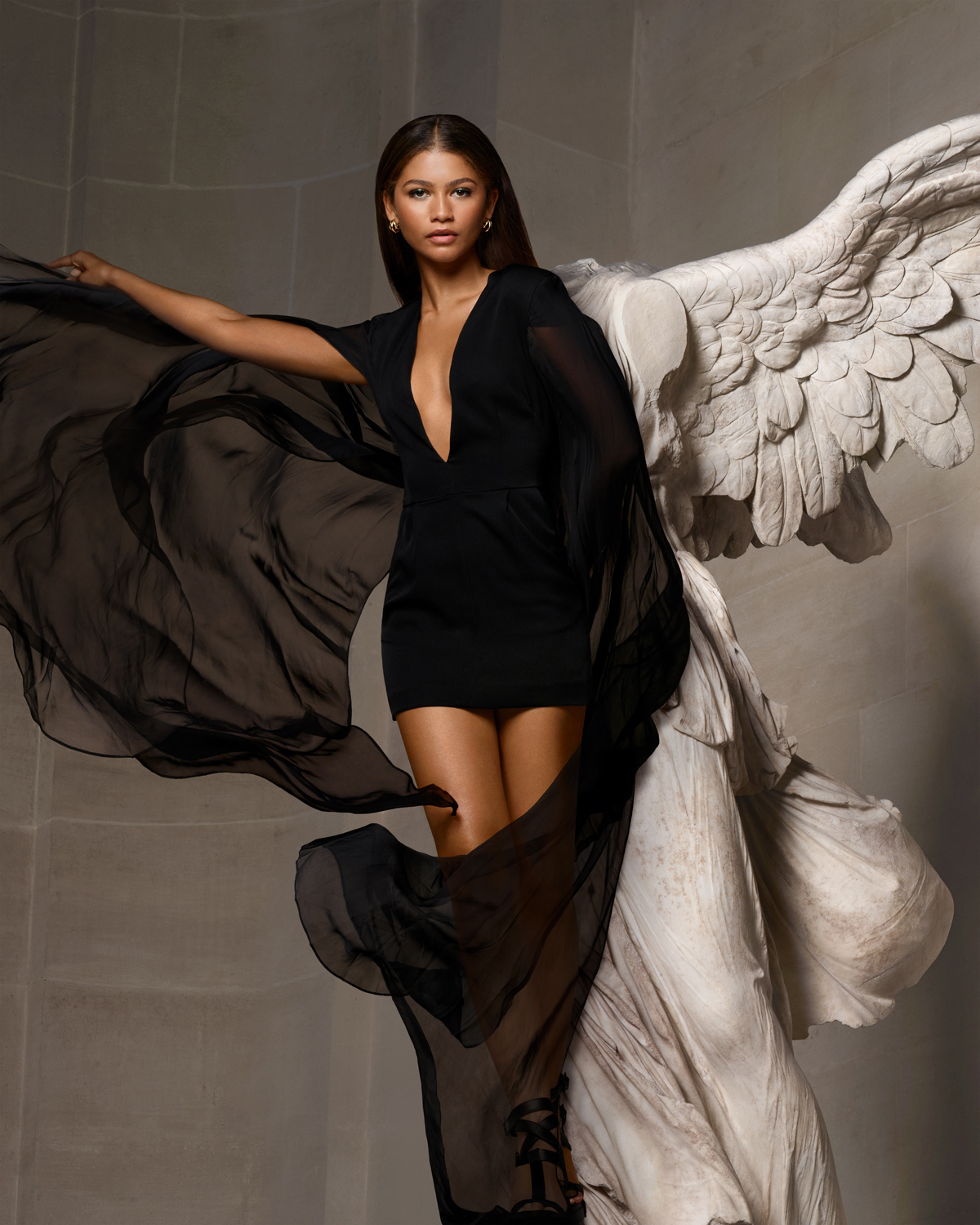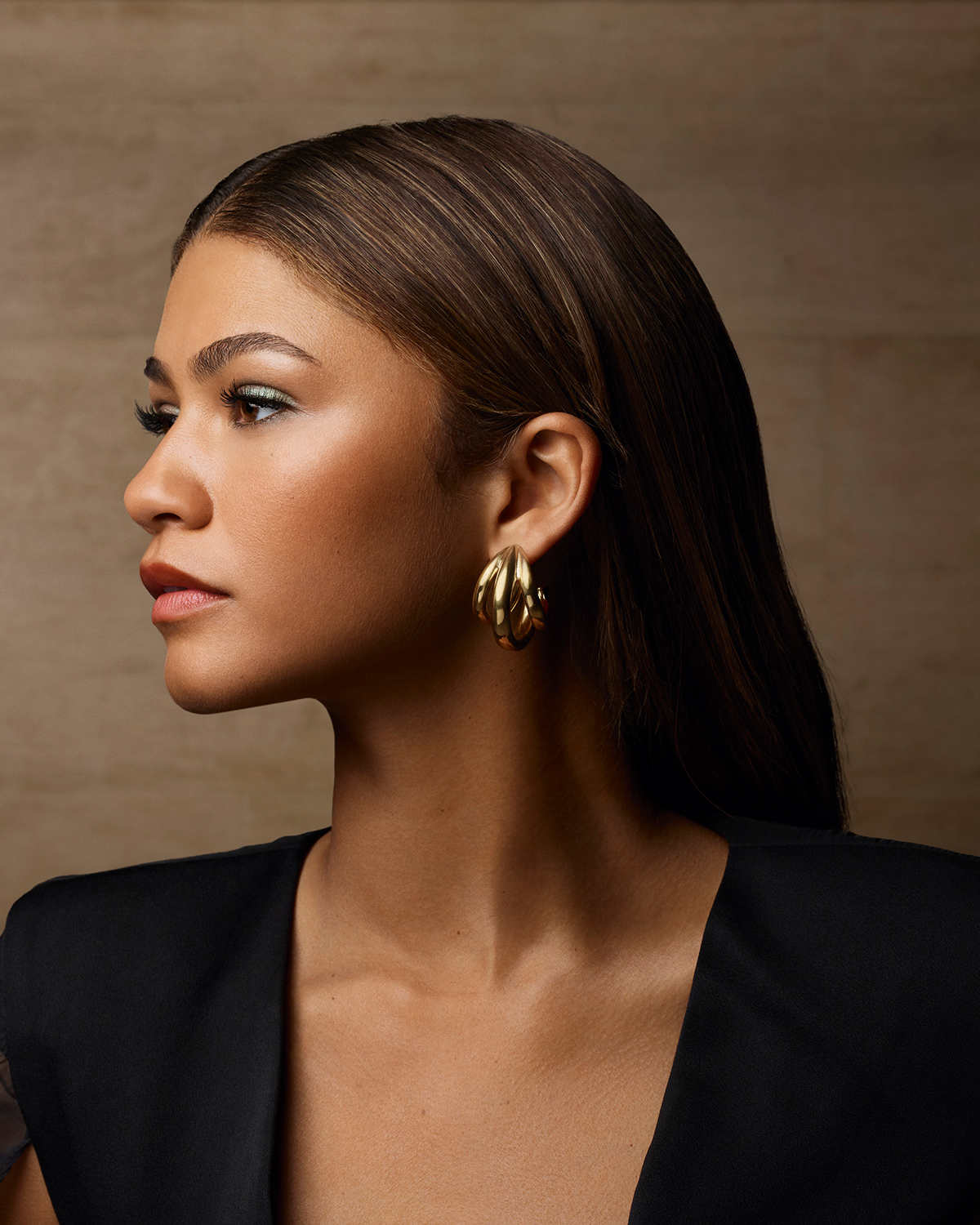 For the globally renowned model He Cong, who has juxtaposed with Venus de Milo, it's about self-confidence: ''The Venus de Milo is the ultimate Beauty, a symbol of perfection. And yet when you face her, you sense her magnetism, her confidence that just radiates. This power of self-confidence is in every woman.''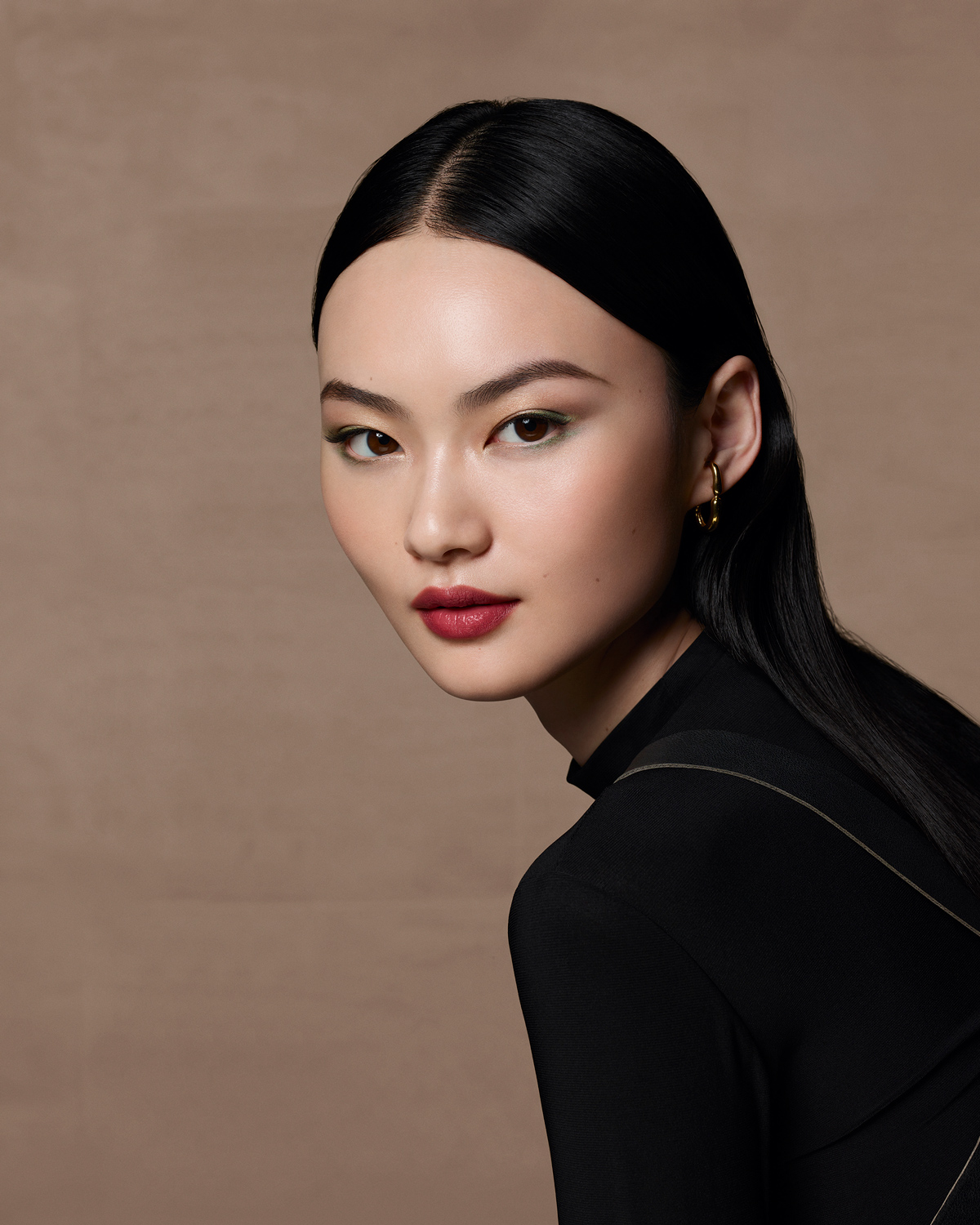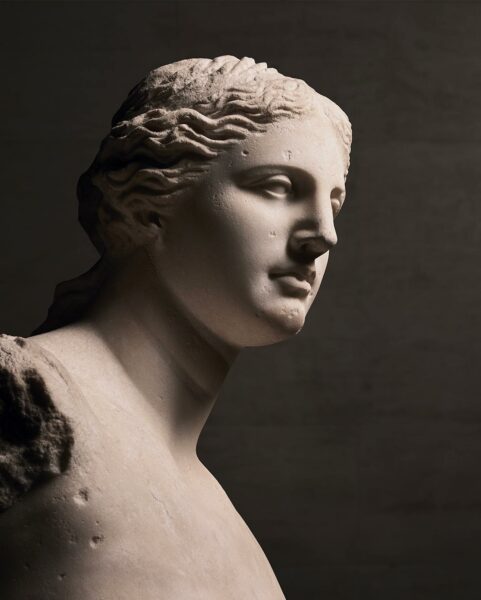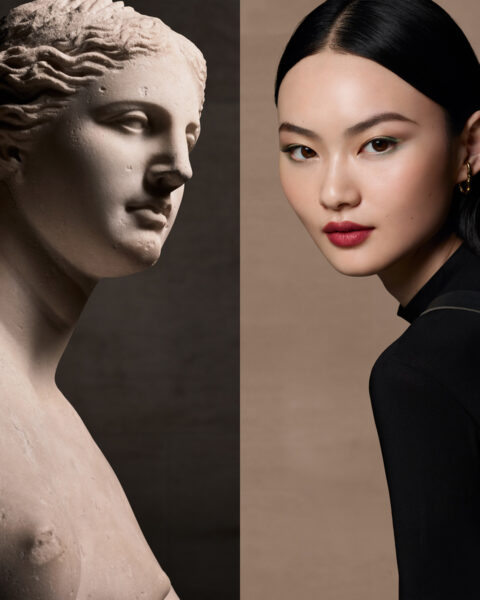 Acclaimed musician Aya Nakamura chose Corine by the French sculptor Edme Etienne François Gois, exhibited in the famous Richelieu wing of the museum: "There are women who have made their mark on history: among them Corine – the Greek poetess. They have shown unbelievable audacity, broken the codes, and made their voices ring out. The singularity of beauty is what moves us."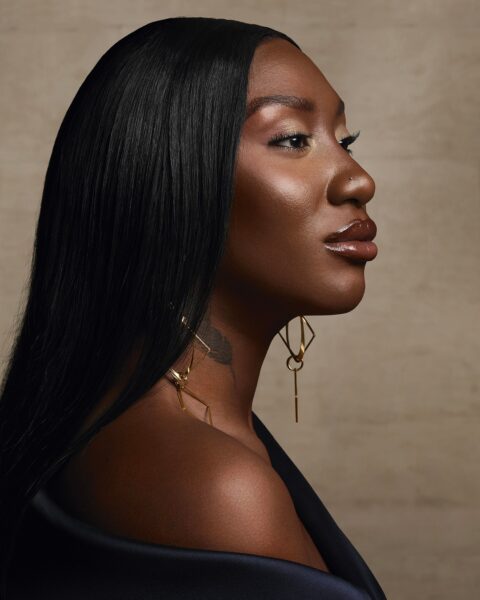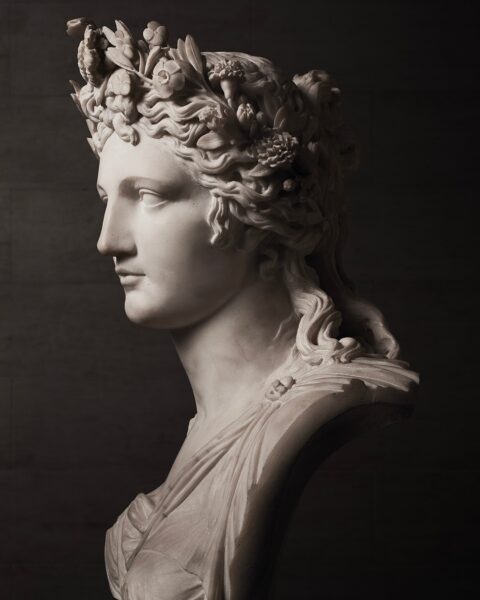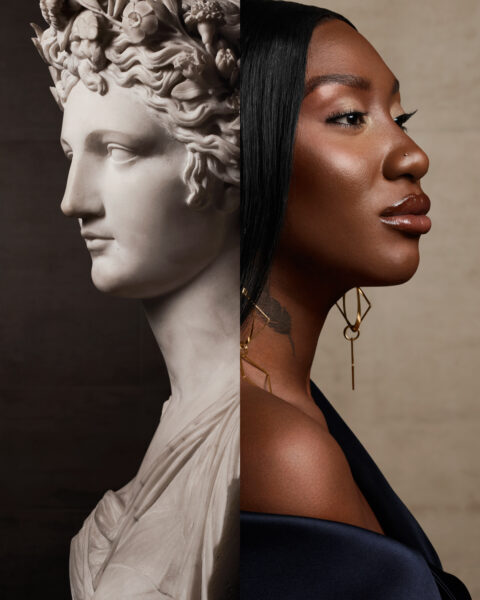 And actress Amanda Seyfried is moved by the discreetly daring nature of Diane of Gabies, the Goddess of the Moon or the Hunt: ''When you face Diana, you're first struck by her beauty. Delicate, yes, but under her appearance: powerful. The more you look, the more you see that she's a wild goddess. Fierce, fearless. Claiming her own independence: that's where her beauty comes from.''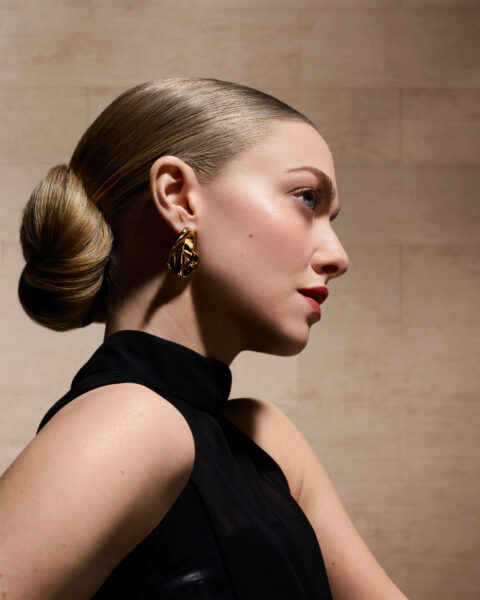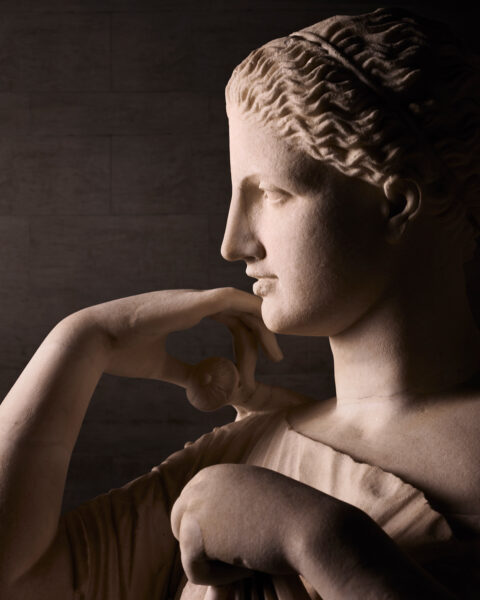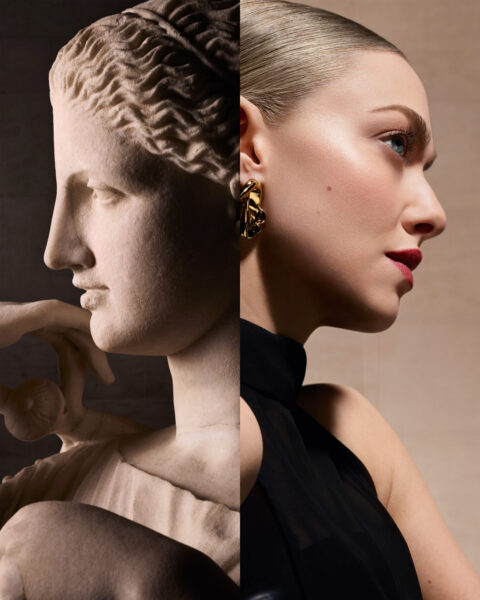 The Lancôme x Louvre Beauty Is A Living Art partnership is bringing female divinity into our homes with a limited-edition collection to inspire us to embrace our own strength and remind ourselves that we are all masterpieces in our particular ways. To create the unique colors and textures of the collection, Lisa Eldridge, Lancôme Makeup Creative Director and beauty historian, entered the museum after hours to study the nine goddesses. As a result, she has created The Richelieu Wing Palette for the eyes, with Corine as the visionary guide. The eyeshadow palette has rich, shimmery copper and rose gold textures, accompanied by a dramatic green, perfect for a modern smoky look. The four shades of L'Absolu Rouge Lipstick with marble-like packaging are also characterized by antique figures: L'Absolu Rouge Drama Matte in shade 200 French Drama, inspired by Sleeping Hermaphrodite, L'Absolu Rouge Drama Matte in shade 105 Celestial Rose inspired by Nymph Echo, L'Absolu Rouge Drama Matte in shade 274 French tea inspired by Diane de Gabies, and L'Absolu Rouge Drama Matte in shade 196 French Touch inspired by Nymph with a Scorpion. Finally, the Lancôme modern classic for healthy skin, Génifique serum, got a packaging makeover with the muse Goddess Hygie, a symbol of wellbeing.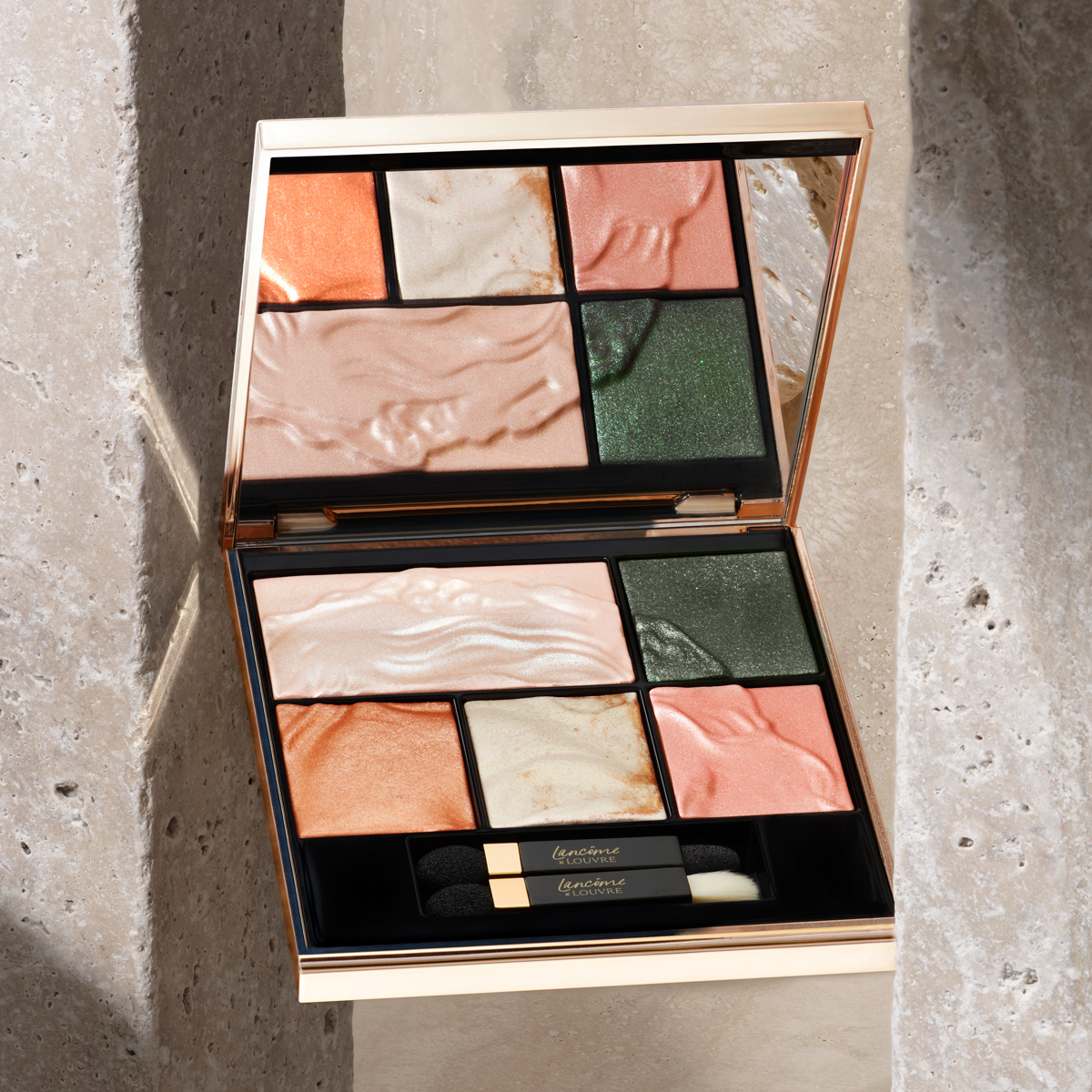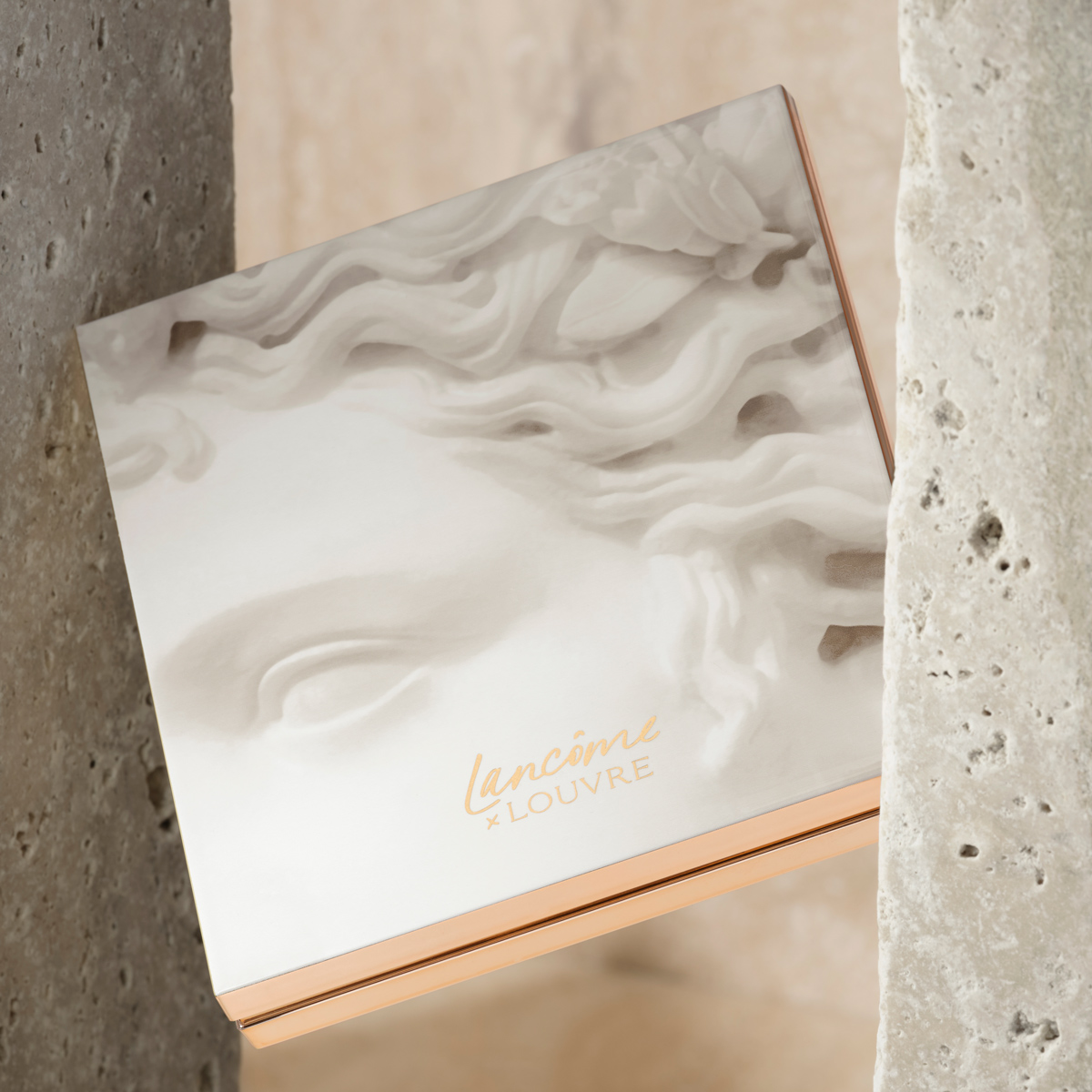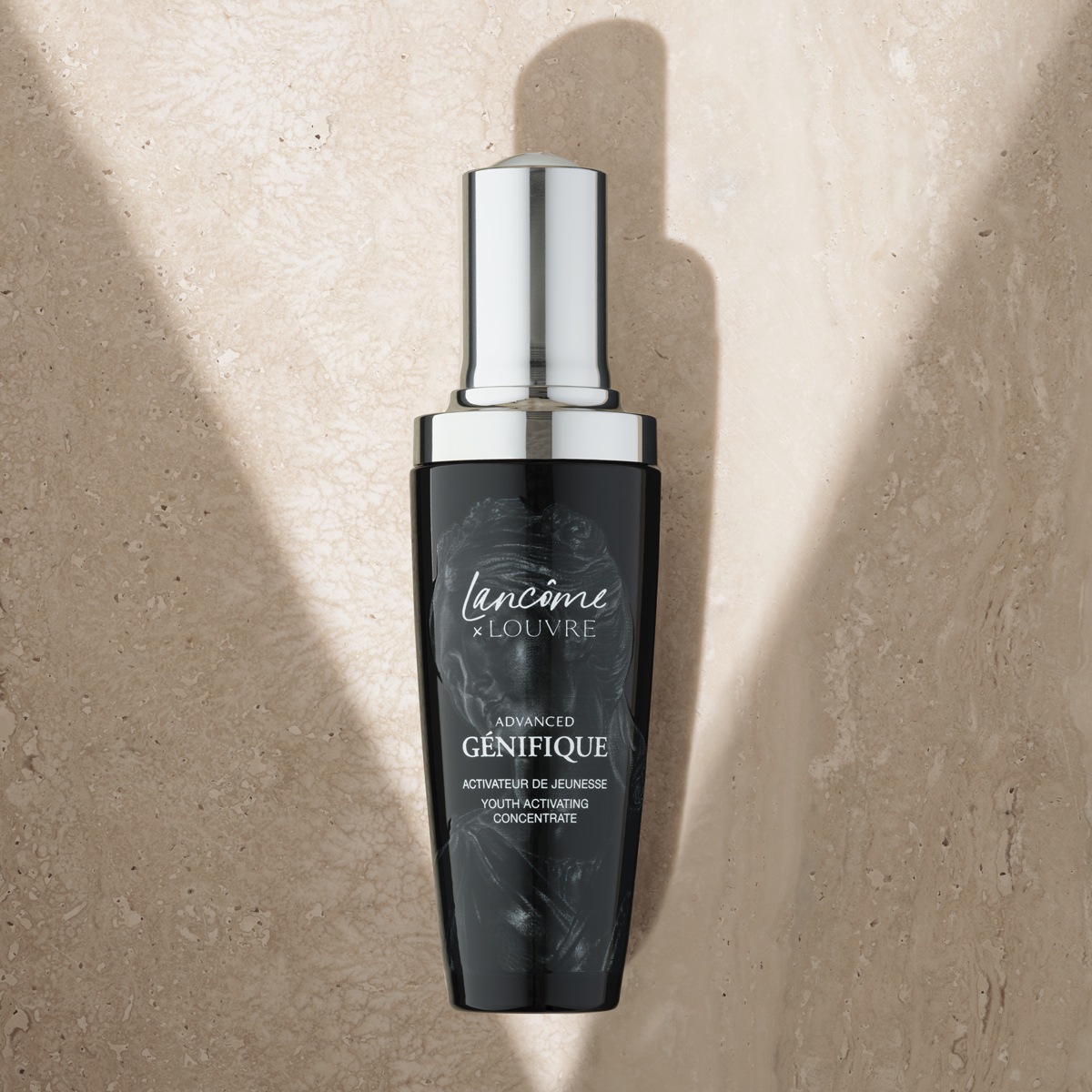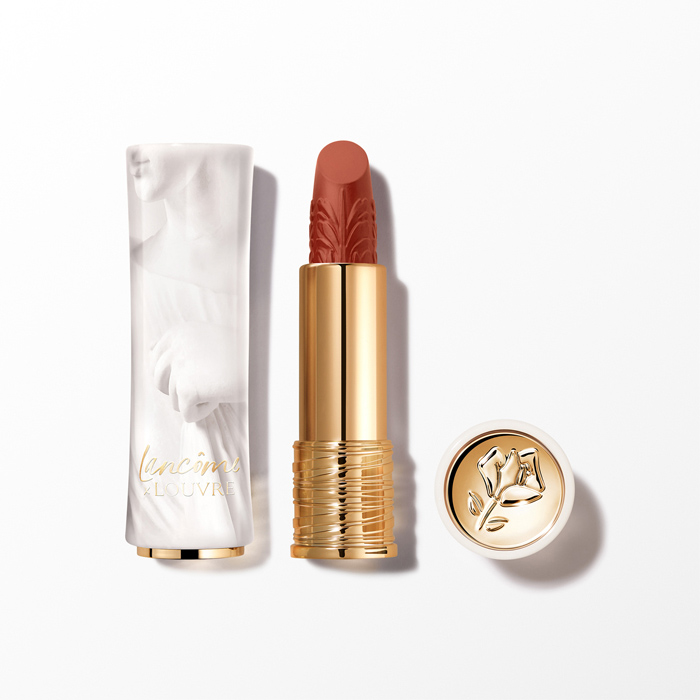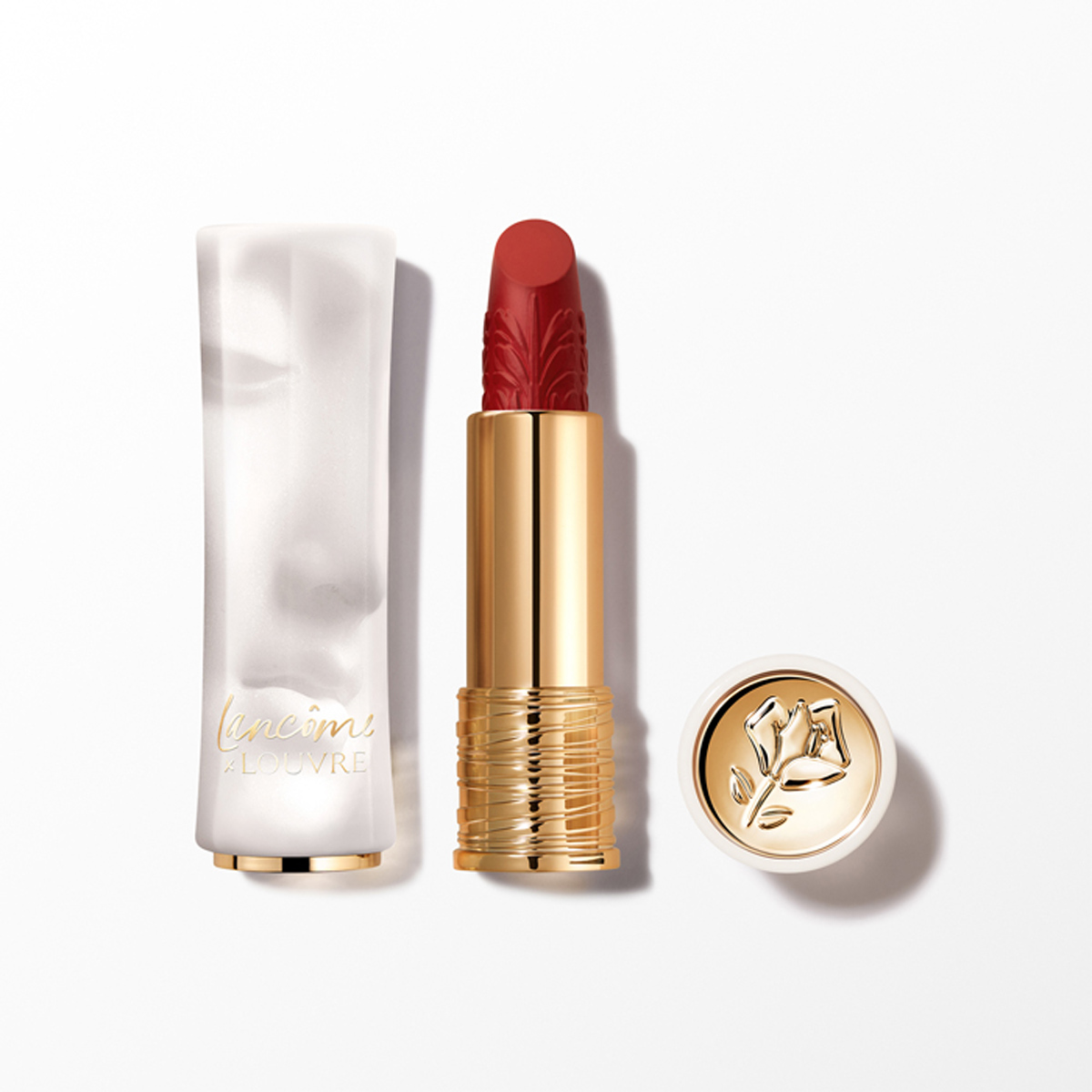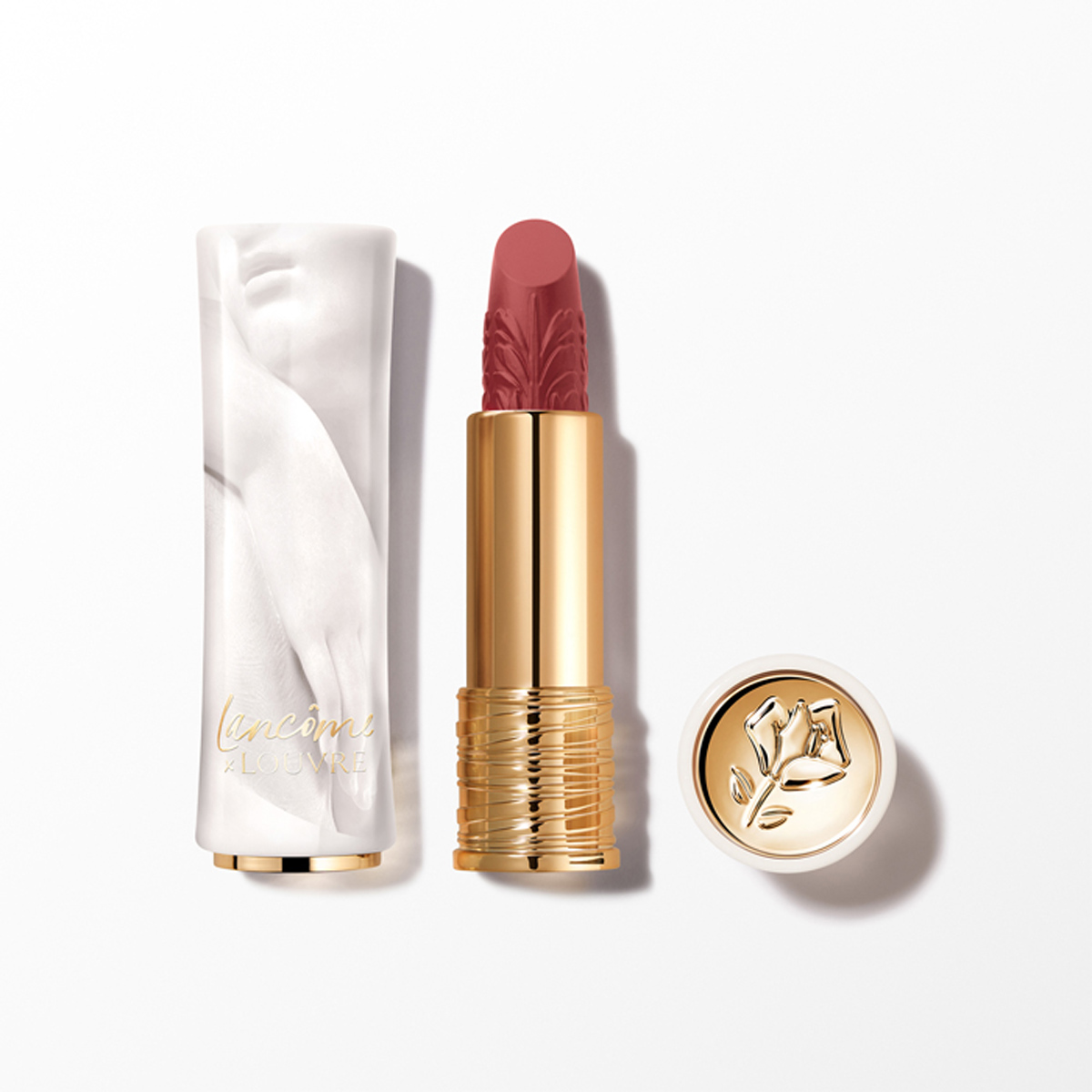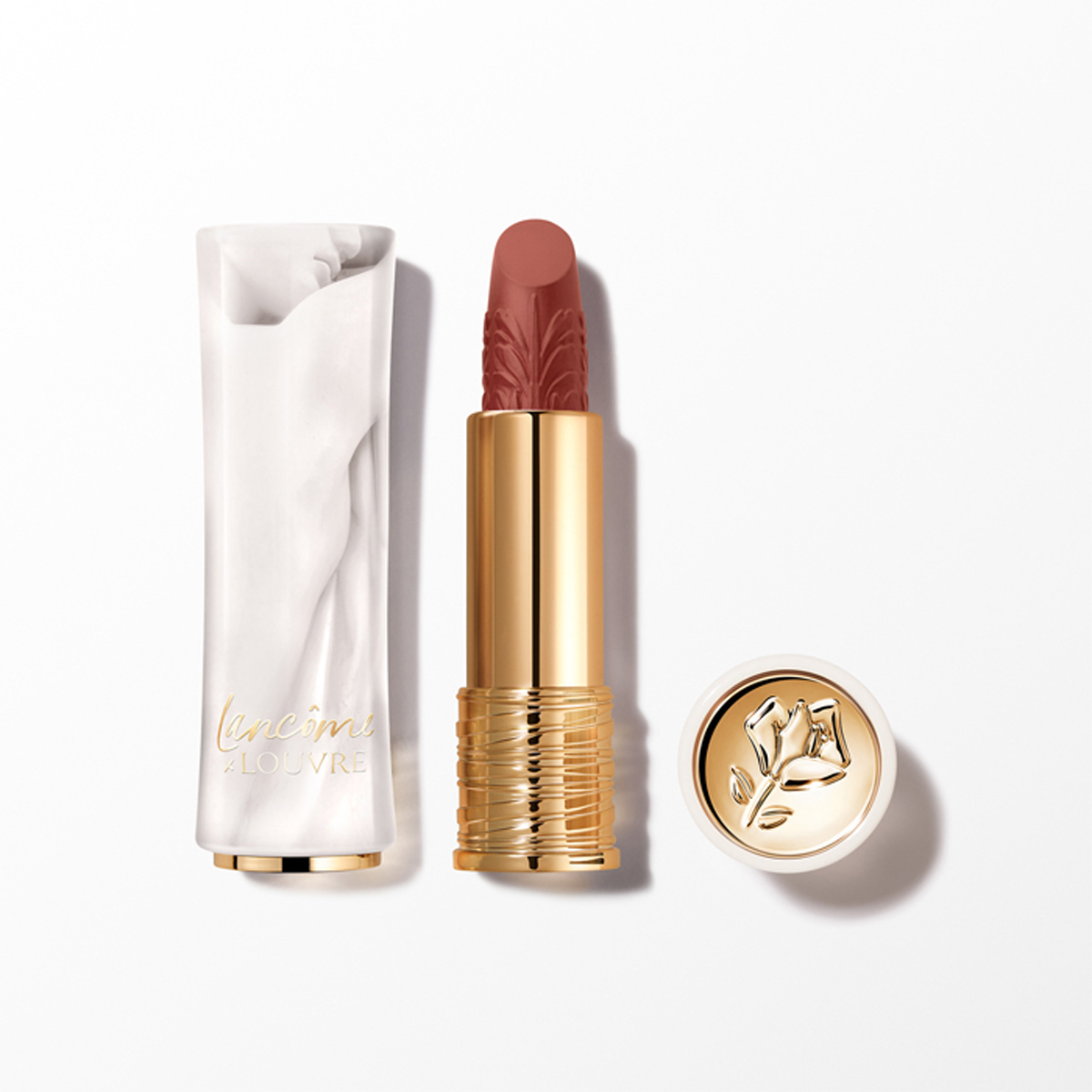 The entire Lancôme x Louvre Beauty Is A Living Art collection, including the 50 ml Génifique serum, will be available exclusively at lancome.com.tr, beymen.com, and Beymen's Zorlu location.