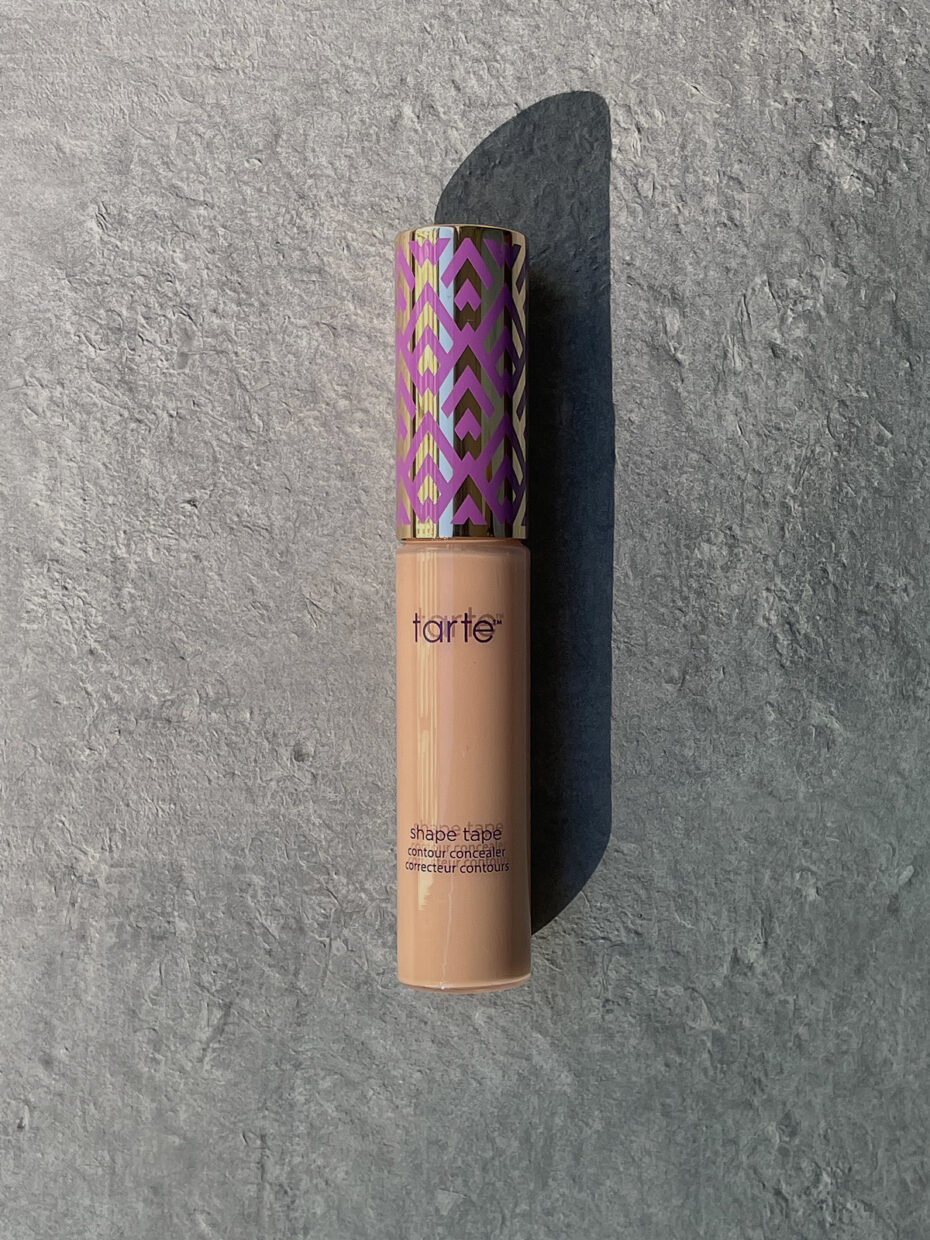 Tarte Shape Tape Concealer
Who:
Ebru Kabacık
For how long: 4 years
Concealer is the one for me. I'm born with dark under eyes, so when I don't apply any concealer, I tend to look tired no matter how much sleep I get. For me, the dream concealer should hide dark circles and also have an illuminating effect. This Tried and Tested is dedicated to an ingenious concealer that has an ability to hide any sin, and makes one look more refreshed.
I've encountered Tarte Shape Tape in numerous make up how-to videos, and it had been on my radar forever. Our physical meeting though, was at a German Sephora store in 2018, and I finally tried and purchased it. What sticks out with this concealer is the wide array of color options. With 35 specific hues, Tarte makes it easy for everyone to find a match for their skin and undertones.
I always moisturize my eye area before using this high coverage concealer. Next up is a color corrector in salmon shade – this is an optional step that helps me get the most natural result. Ah, panda eye problems. With a damp sponge, I apply Shape Tape under my eyes, on a few dark spots, redness around my nose. I mostly just skip foundation, because this is sufficient and natural looking coverage. The final touch is the powder that prevents any possible creasing. Apart from the coverage and the instant brightness, I love that a tiny bit of Shape Tape goes a long way.
It is a permanent member of my makeup bag that makes me feel good on every single application.
What do you want Wonderflaw editors to try out next?